At the time of writing the advertising seems to be limited to certain cities in the US, but it is likely that it will roll out to other markets in due course. Location-based advertising is seen by Nokia as a significant potential revenue stream for its HERE location platform, complementing existing licensing revenue.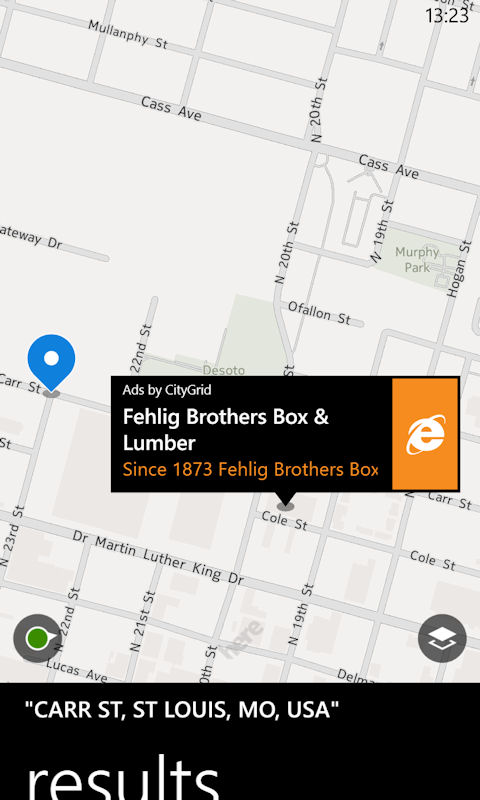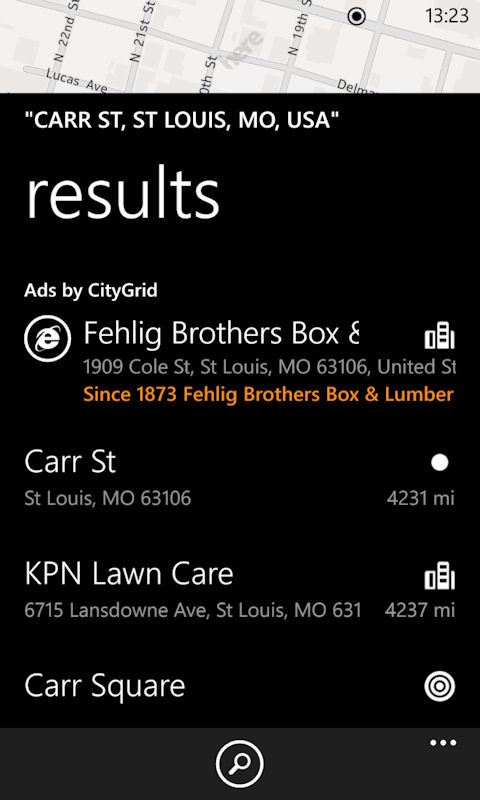 Tapping on a pin or banner will open a standard HERE Maps place page for the location / business being advertised. The place page will include a textual ad and information on the source of the ad (e.g. Ads by CityGrid), plus a link to a relevant website. The link will open in Internet Explorer as shown in the screenshot below. Most of the current ads take the form of promoted place spots, letting you know that a certain business operates near the location you are searching for.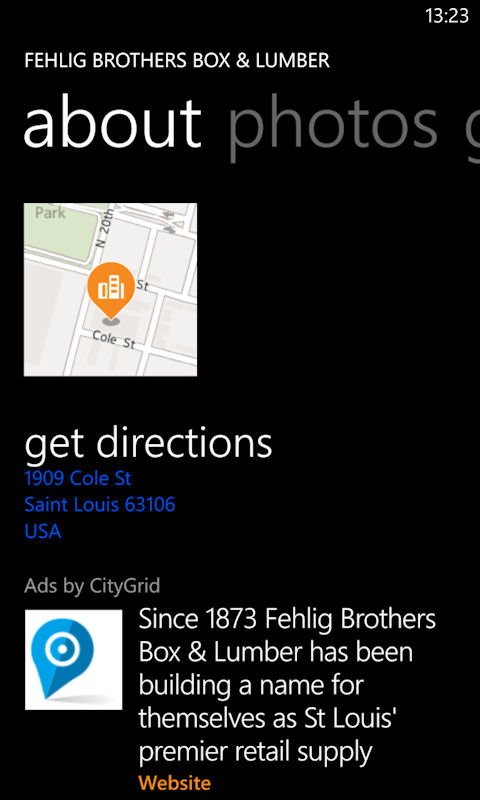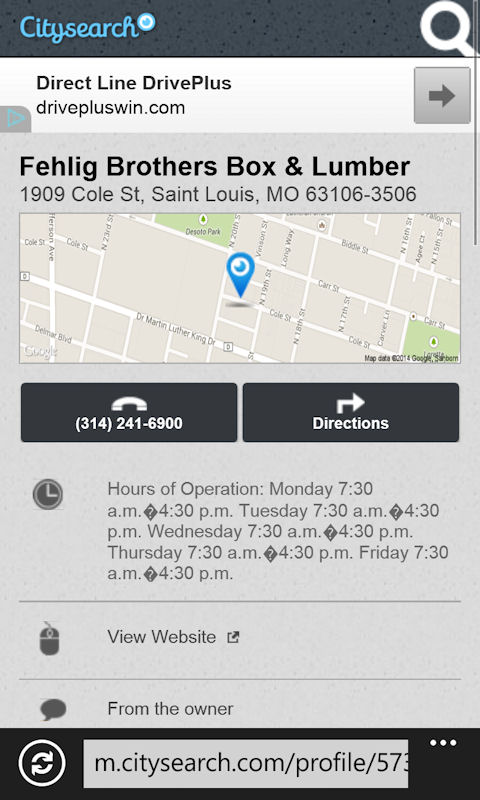 Nokia has previously placed ads on the web version of HERE Maps (here.com) and has experimented with limited in app advertising in earlier versions of the Nokia Maps app, but, to the best of our knowledge, this is the first time ads have appeared on the map "surface".
The appearance will raise some concerns about privacy and location tracking, while others will be concerned about advertising "polluting" a previously "free" service. However, HERE Maps falls under the Nokia privacy policy terms, which are part of the terms and conditions that all consumers agree to when first using the app. This includes the following section:
These technologies may involve exchanging your location data and unique device and mobile, Wi-Fi or other network related identifiers with Nokia. Our products using Microsoft operating system connect to both Microsoft's and Nokia's positioning servers. We do not use this information to identify you personally without your consent.

When you use our location based services and features, for example location based search, navigation and routing, or request for map data, your location data is sent to Nokia to serve you with the right content, which may also include location based advertising.
In other words, your location is not used to personally identify you without consent and the right to serve location based advertising is an implicit part of the HERE Maps data service.
Via: UnleashThePhones