The Content Locker solution gives enterprises a high level of control over how data is accessed and downloaded on the mobile devices. Policies can be set to control access (enable / disable offline viewing), transfer method (cellular or WIFi only), download type (on-demand download, or content pushed by download date, with options for mandatory documents), and download priority (high, normal, or low).
When using the app for the first time you'll be prompted for a Group ID, username and password or authentication token (generally provided by your company's IT department). Once logged-in you are able to browse and view content as specified by IT administrators. The app also supports the downloading of content from both AirWatch and SharePoint data stores, allowing it to be viewed even if your device is offline. There's also support for Personal Content (users own data), with the standard file/folder and upload/download operations.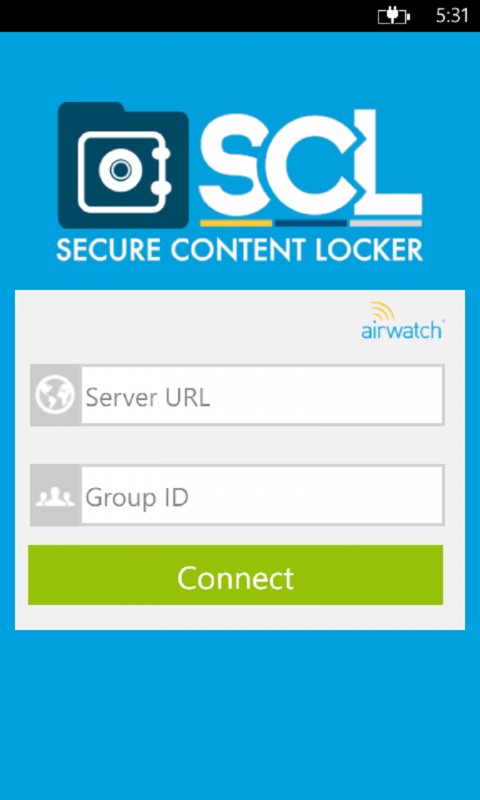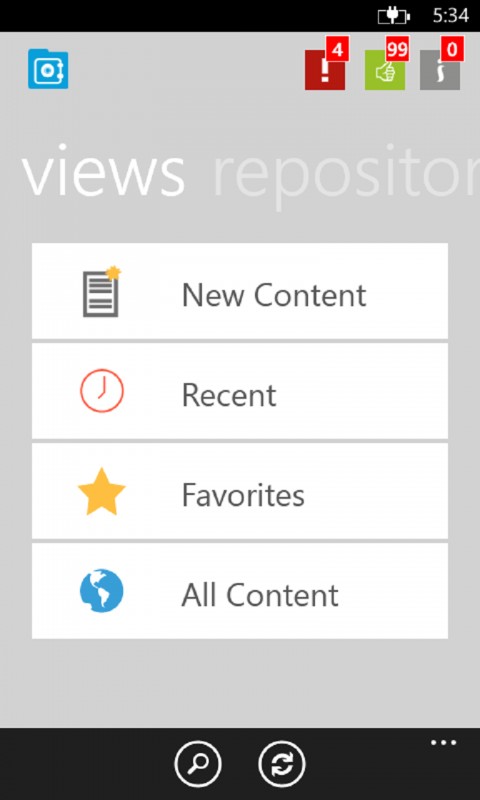 Windows Phone Store description:
AirWatch introduces an enterprise-grade Mobile Content Management (MCM) application for Windows Phone devices that allow IT administrators to distribute public content and centrally manage mobile access to corporate documents through a web-based console.

The AirWatch Content Locker application enables mobile users to access corporate resources on-the-go from their Windows Phone devices. To access content, the user's Windows Phone device must be enrolled in AirWatch and the native Content Locker application must be installed from Windows Phone marketplace.

Content Locker is a free download from the Windows Phone Store.
Here's AirWatch's promotional video that offers an overview if the service.