First of all, AAWP regular Phil Hendy:
I have a Lumia 1520 running GDR3 with Black update installed. I have the Microsoft Skydrive app installed and am using Outlook for my email.

The problem: Using the Skydrive app on the phone, I can browse to my videos stored in Skydrive, I can select a video, it will stream and play - but I cannot download it onto the phone which is highly frustrating! See below - you can see a greyed out download link in the Skydrive app.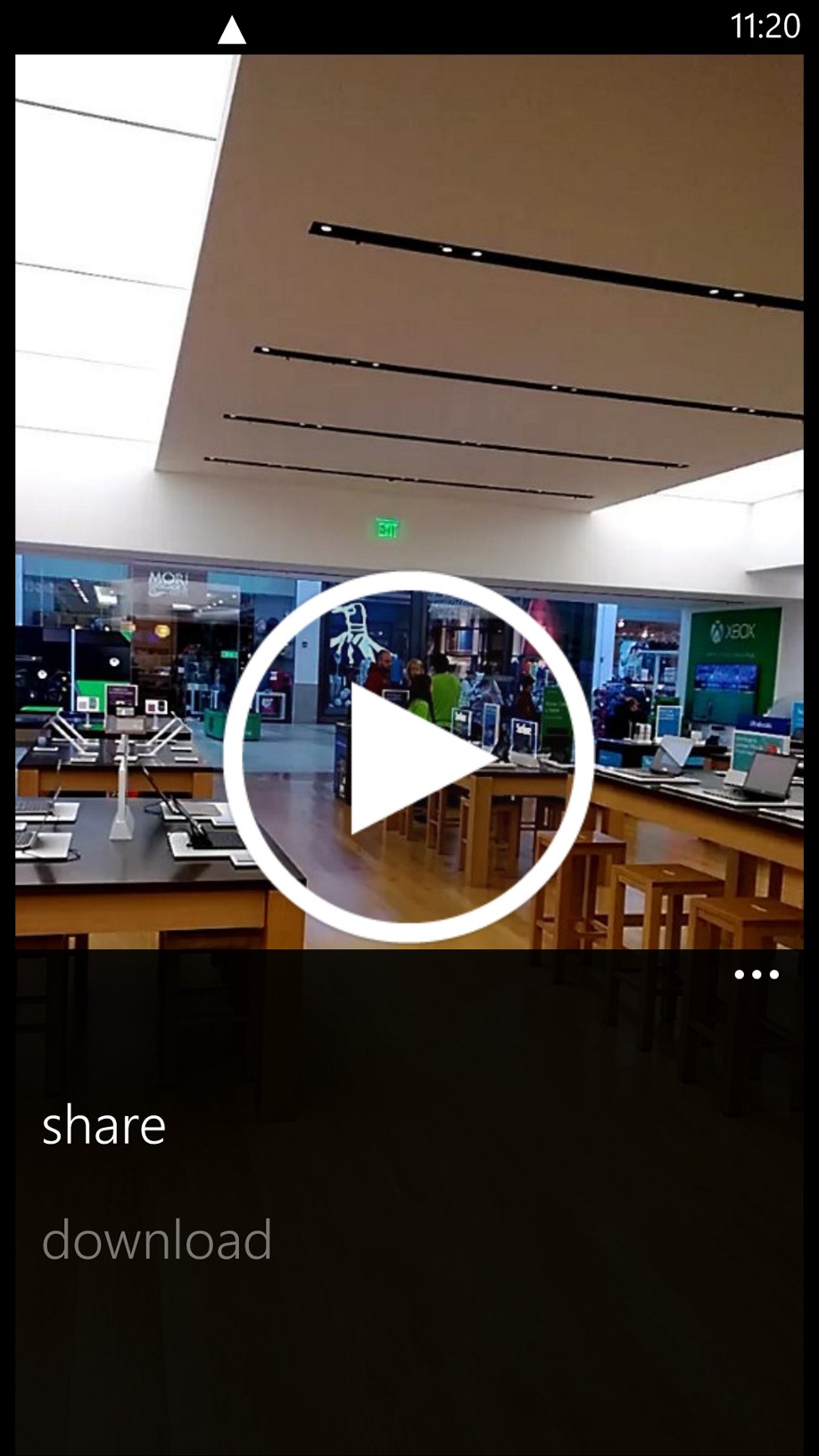 The problem is then exacerbated by the other issue of trying to download videos received via email, I get these daily from my daughter, sending me small clips of my granddaughter. When the email is opened, the video file downloads happily into the outlook email app and plays from it, but again there is no option to download onto the phone which is ridiculous, see below right for outlook email options.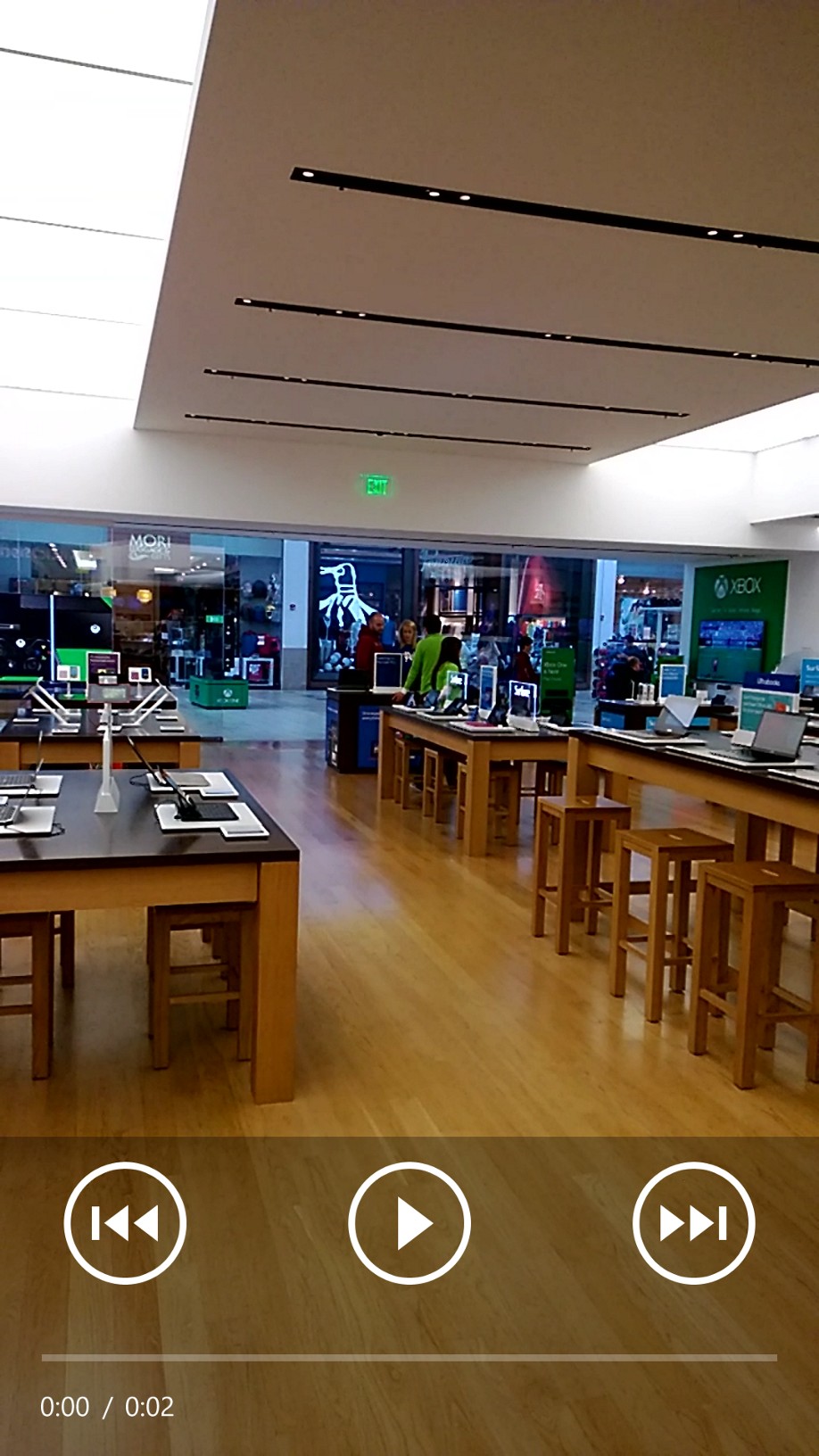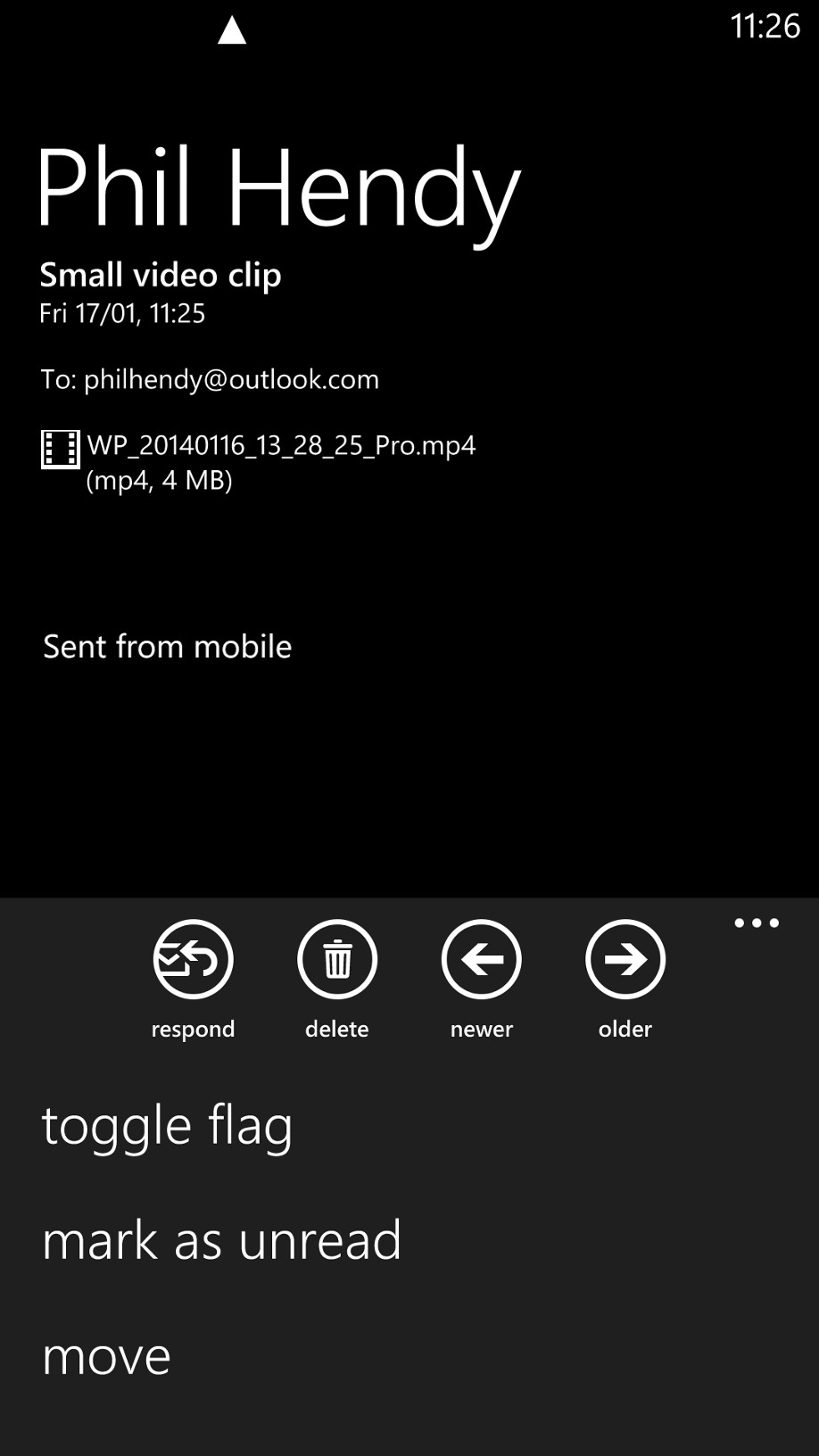 This video management 'hole' is going to be a deal breaker unless I can find a workaround, and that would be a real shame as in every other respect I love the Lumia 1520.
Thanks, Phil. While we're here, there's another huge video management omission that drives me mad too. In the Photos/Camera roll gallery, there's a handy (and prominent) 'Select' tool. Tap it. You'll find that only static photos can be selected and not videos!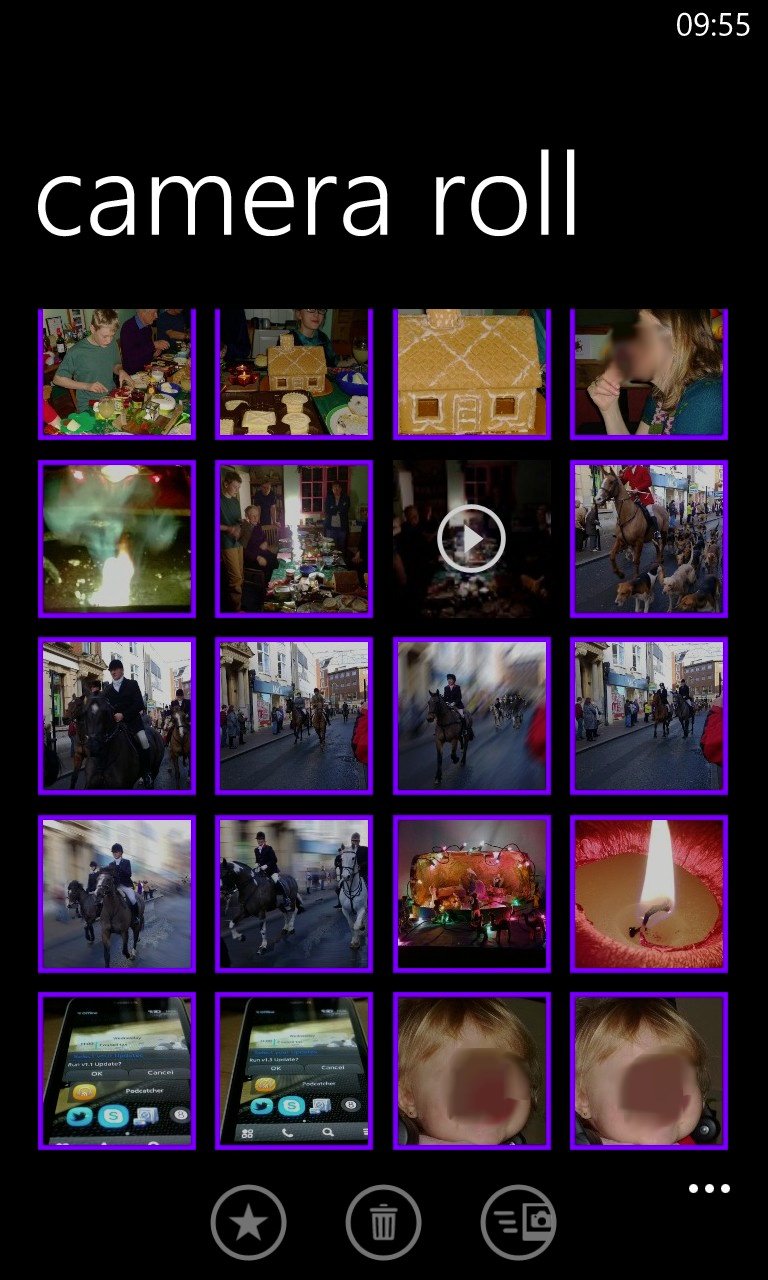 It's quite bizarre - I've been waiting for Microsoft to code this properly since 2011, to no avail. When you're short on disk space in your smartphone, it goes without saying that you might want to find a batch of old captured videos and 'Delete' them - yet you have to painstakingly go into each in turn and delete each manually from the options menu within the viewer.
Quite bizarre, and I can't believe that Phil and I are unusual. Microsoft, please fill these holes for the next generation of Windows Phone - they're driving us mad!
Comments welcome!