As with other apps of this type the service is based around uploading your own photos, and liking and commenting on other users (friends) photos. A stream view shows photos from those you are following on the service, while a popular view shows the top rated photos from the service as a whole. There's also a notification page to keep track of new users joining the service and activity associated with your own photo uploads.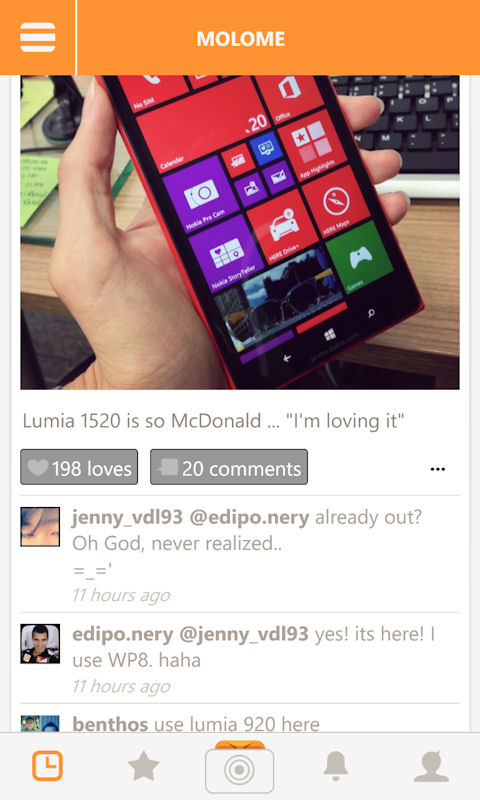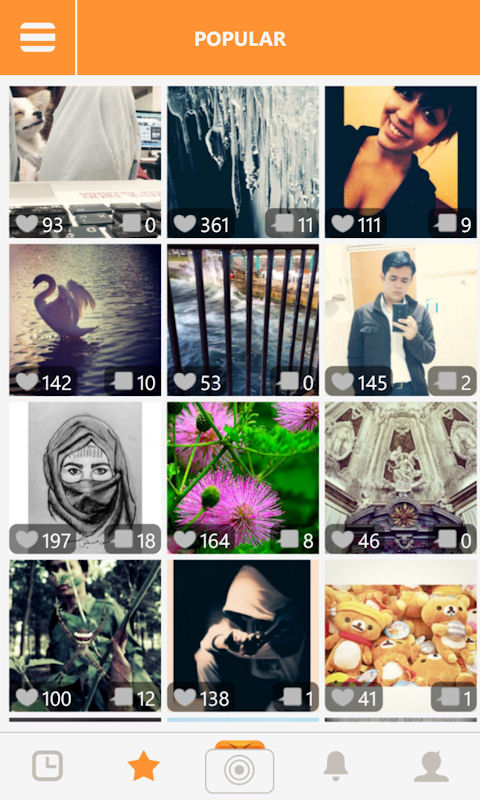 Whether Molome is for you, or not, will largely depend on whether any of your friends are using the service. The network effect is what social apps like Molome live and die by, which means it can be difficult for a "new" service to break into the market, especially when they are essentially a clone of an existing product.
Molome does make it easy to find and follow friends who are already using the service by matching existing users against your Facebook and Twitter friends / followers lists, but this feature is somewhat undermined by the lack of active users. Fortunately, Molome will also recommend some random active users for you to follow, making it possible for you to get a feel for how the app operates.
When uploading photo the app makes it very easy to share the photo to other services. With support for Facebook, Twitter, tumblr, Blogger, Flickr, Picassa, Dropbox, and more, Molome may be a good option for those looking to share their photos as widely as possible from a single app.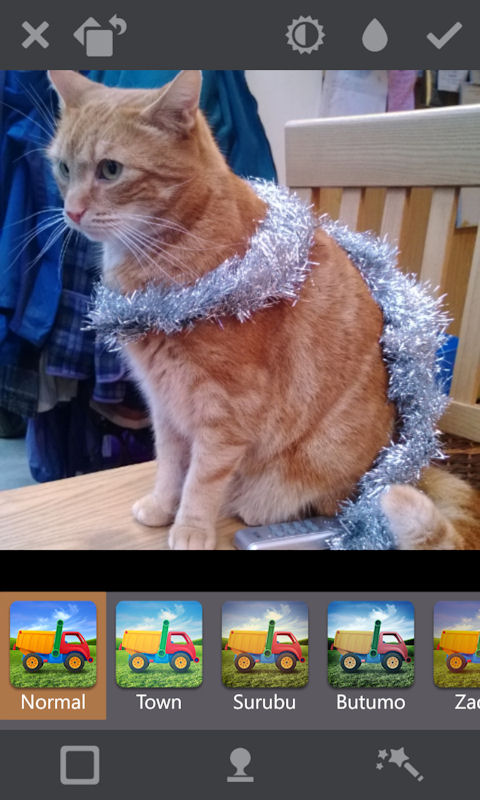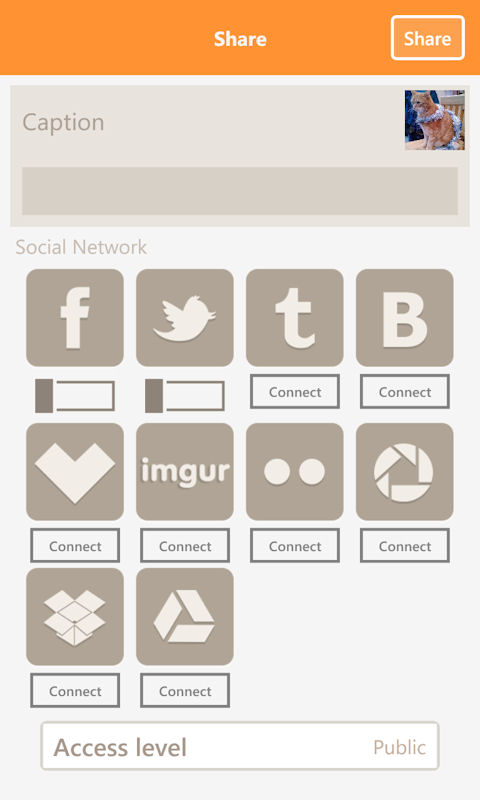 Molome was, for some time, the only app of its type available for Nokia's Symbian devices, and was thus able to pick up a small, but loyal, userbase. Whether that will translate into a substantial number of Windows Phone users is uncertain, especially as the app has taken a while to arrive on Microsoft's mobile platform, and is now in the position of having to directly face off against the Instagram juggernaut. Our own experience would suggest, even if you have used Molome before, that you'll now find many more of your friends on Instagram than you will on Molome.
Windows Phone Store description:
MOLOME™ is a easy & fun way to share your journey of life. Grab your phone, shoot a photo, decorate your photo with the completed but easy-to-use photo decoration tools and share it with your friends and family.

Molome is a free download from the Windows Phone Store. The original release of Molome (last week) for Windows Phone was buggy, but this has now largely been fixed by a subsequent update.