There are no real surprises in the data, with most of the numbers already apparent from the existing financial reports, but they do show a clear picture of how the NSN business (network and solutions) will be the largest portion of Nokia's continuing business by sales. They also illustrate the viability and financial health of Nokia going forward, even as it says goodbye to the division for which it is best known. As we mentioned in our original story on Nokia Q3 2013 results it really is a tale of two Nokias.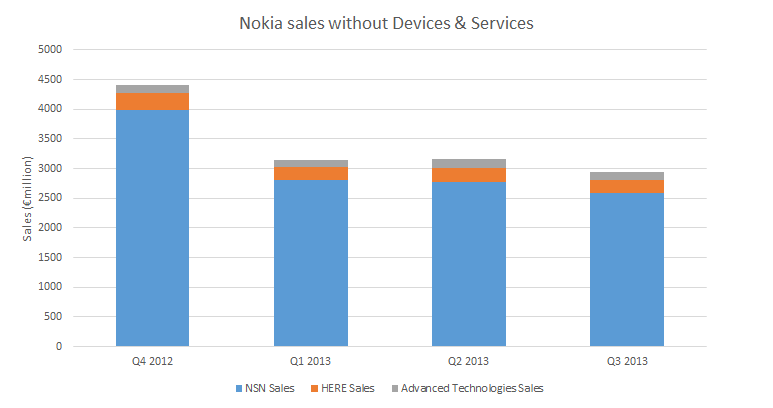 The figures for Nokia's operating profits for the continuing operations underline the importance of the Advanced Technologies division. It has generated profits of €100m, €74m, €90m, and €83m in the last four quarters, primarily from Nokia's patent and IP licensing business, an area that is likely to grow in the future. This gives Nokia significant funds to invest in new areas and/or support continued investment in the HERE division.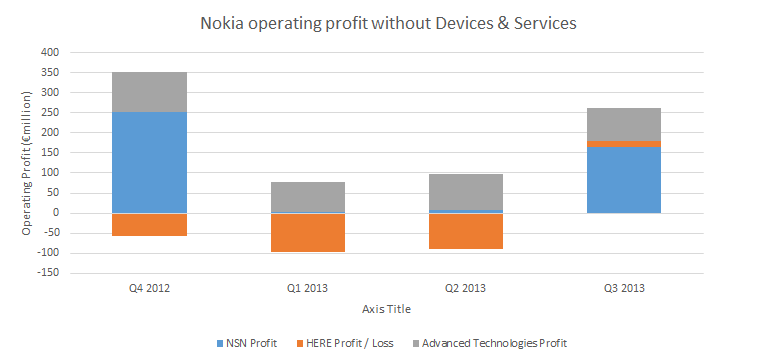 The profit figures for both NSN and HERE do include a number of one off costs (mainly around restructuring) as can be seen from the non-IFRS figures. However, the restructuring process is now largely complete, as can be seen in the Q3 2013 results. The non-IFRS results show the HERE business is being running in a largely break-even manner, reflecting the fact it is still very much in its growth phase and requiring substantial investments in the core mapping and location platform.