From the description in the Windows Phone Store:
The Three app gives you easy access to your My3 account, so you can manage it on the move and much more.

Keep track of what you spend, and find answers to common issues such as setting up the internet on your phone, tethering and using your phone abroad. You'll also find useful contact numbers and links.

As minimalist as the application then. But perhaps this is fair, given that a phone network is a utility and it should be utterly transparent most of the time anyway. Here's the Three application in action: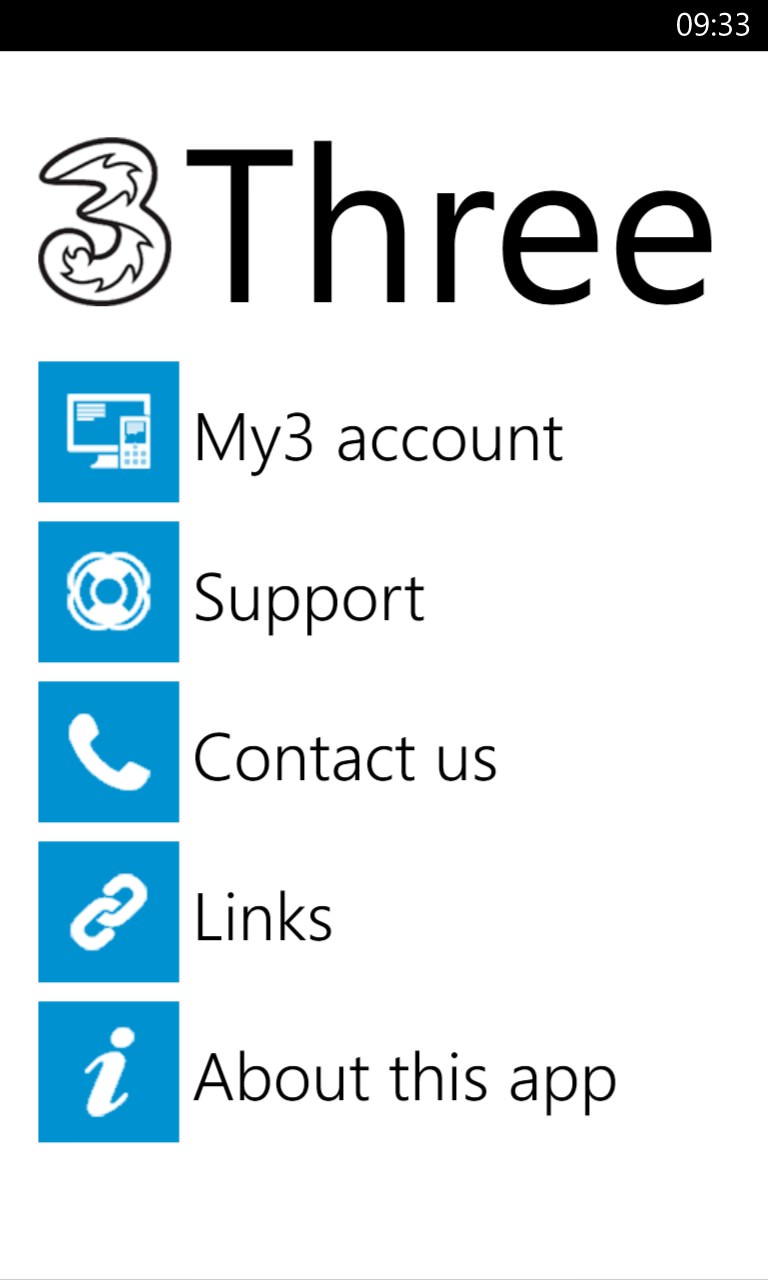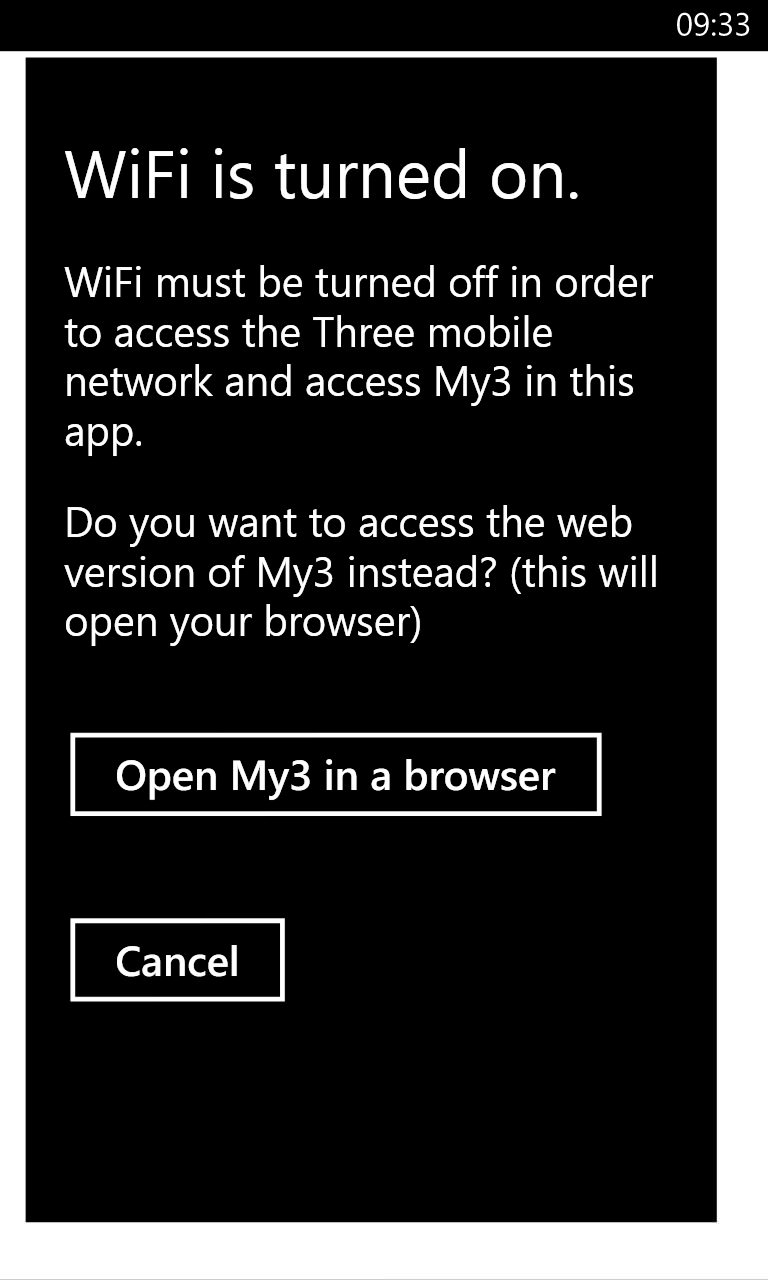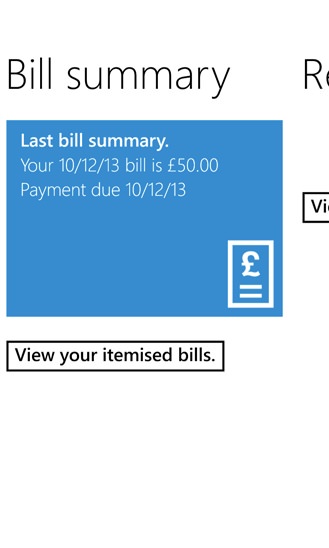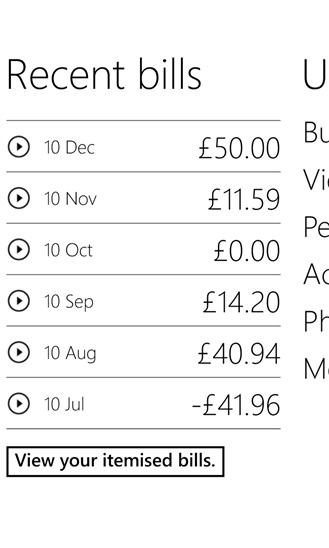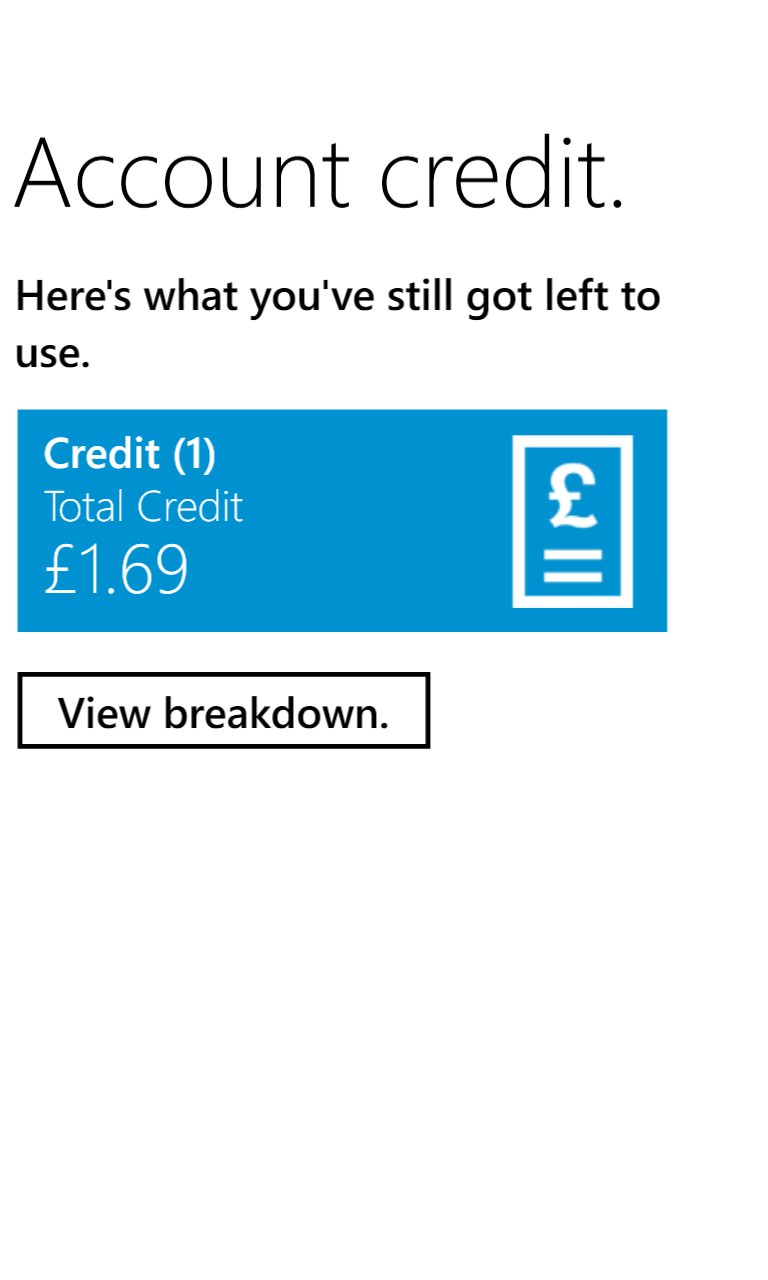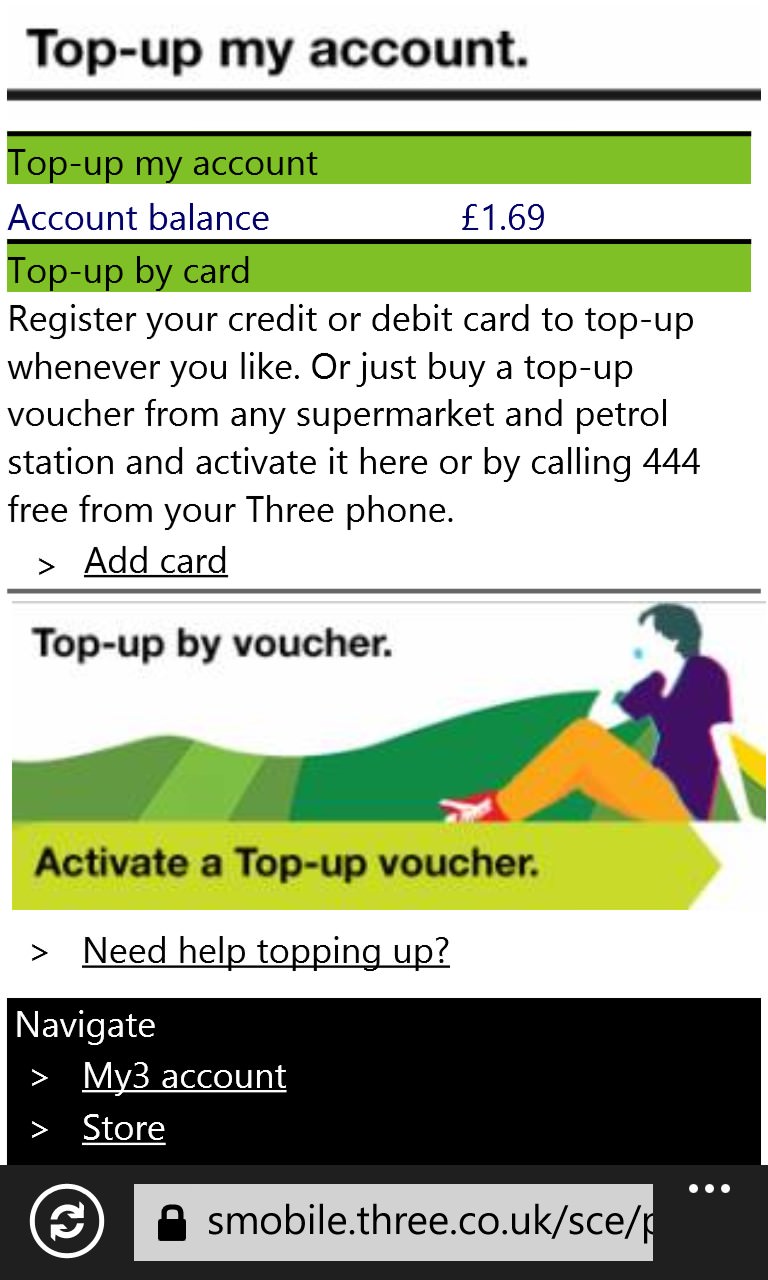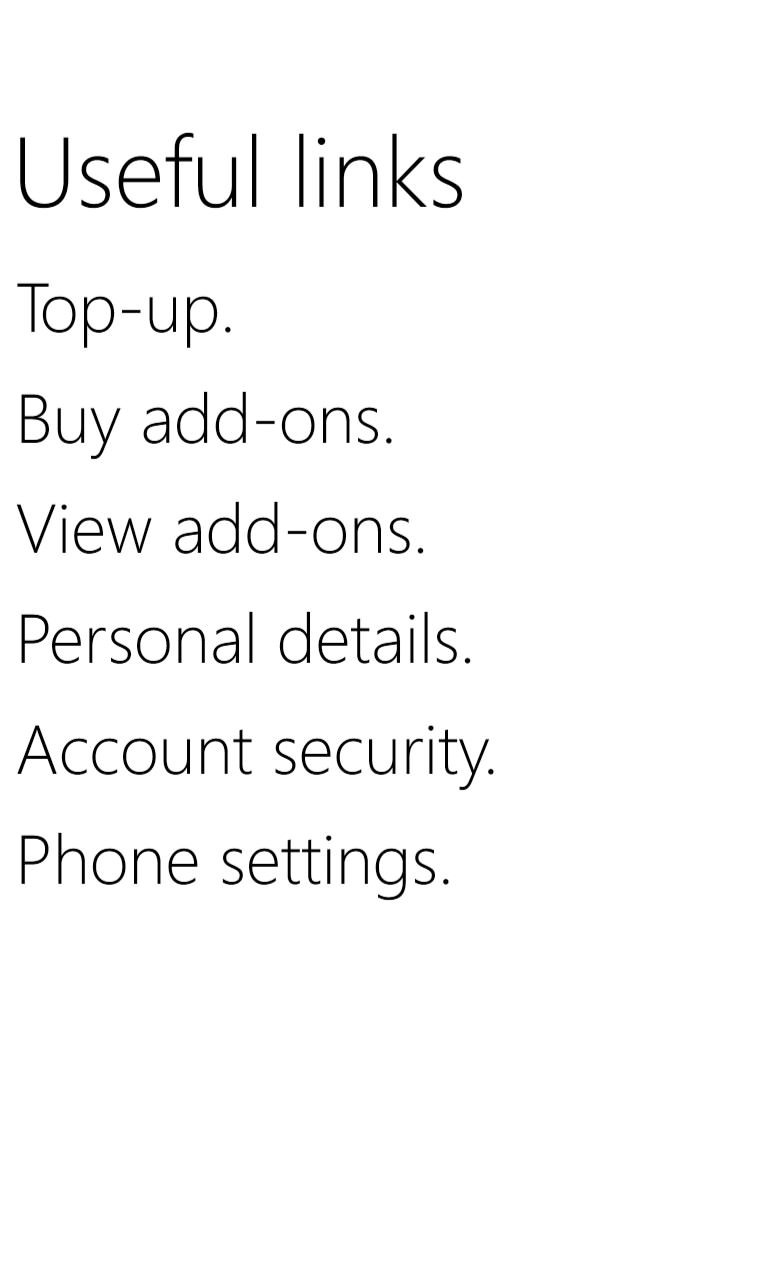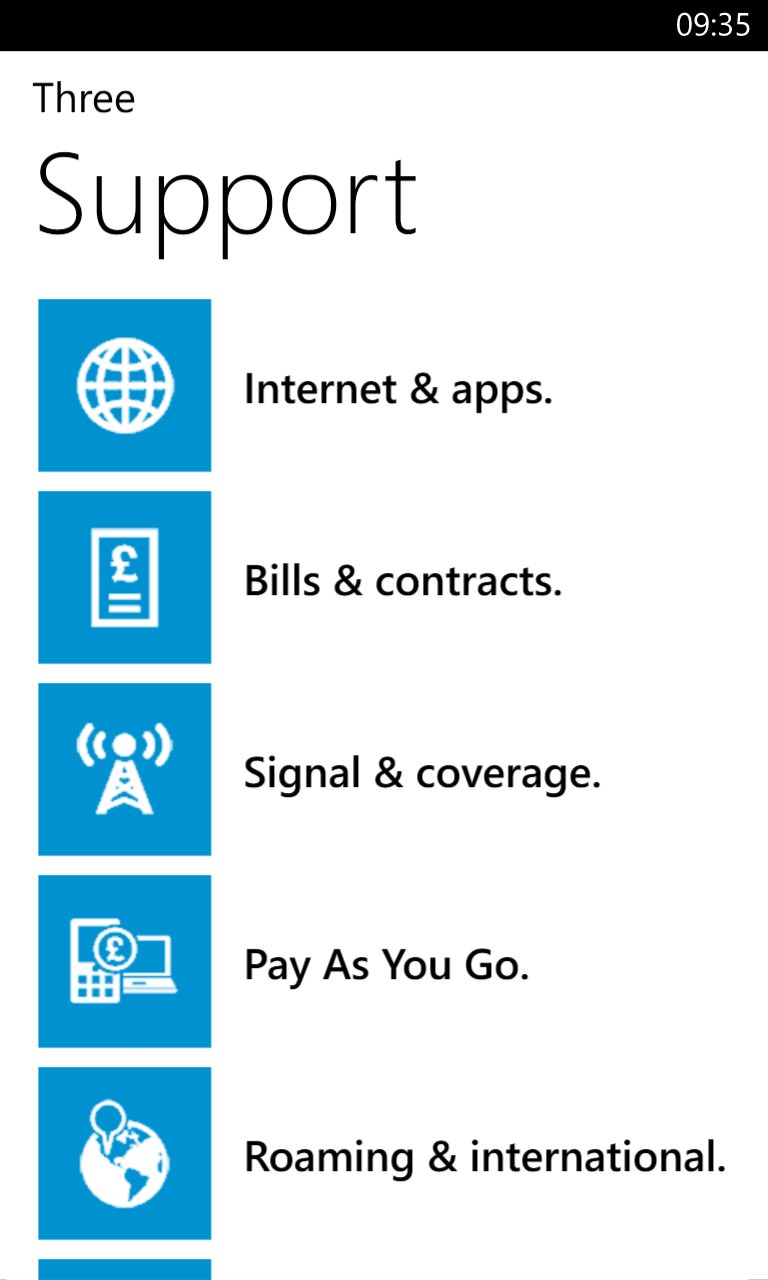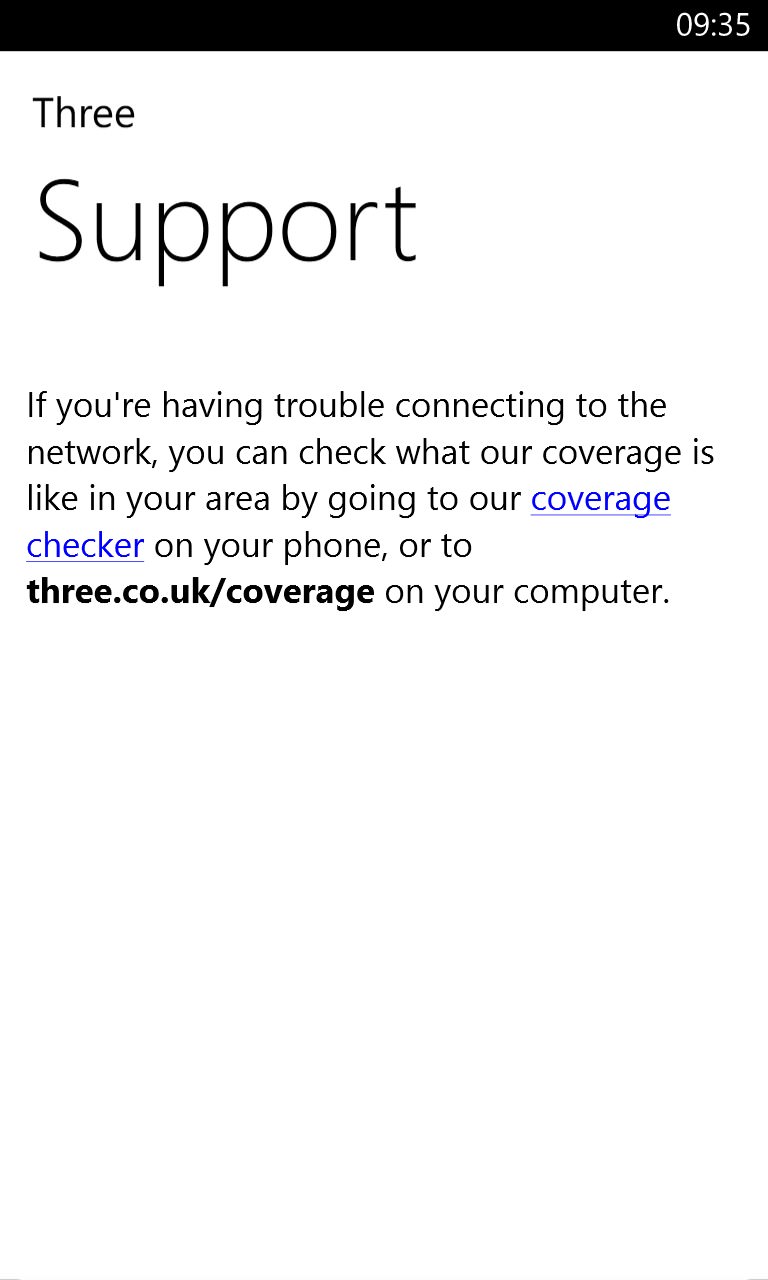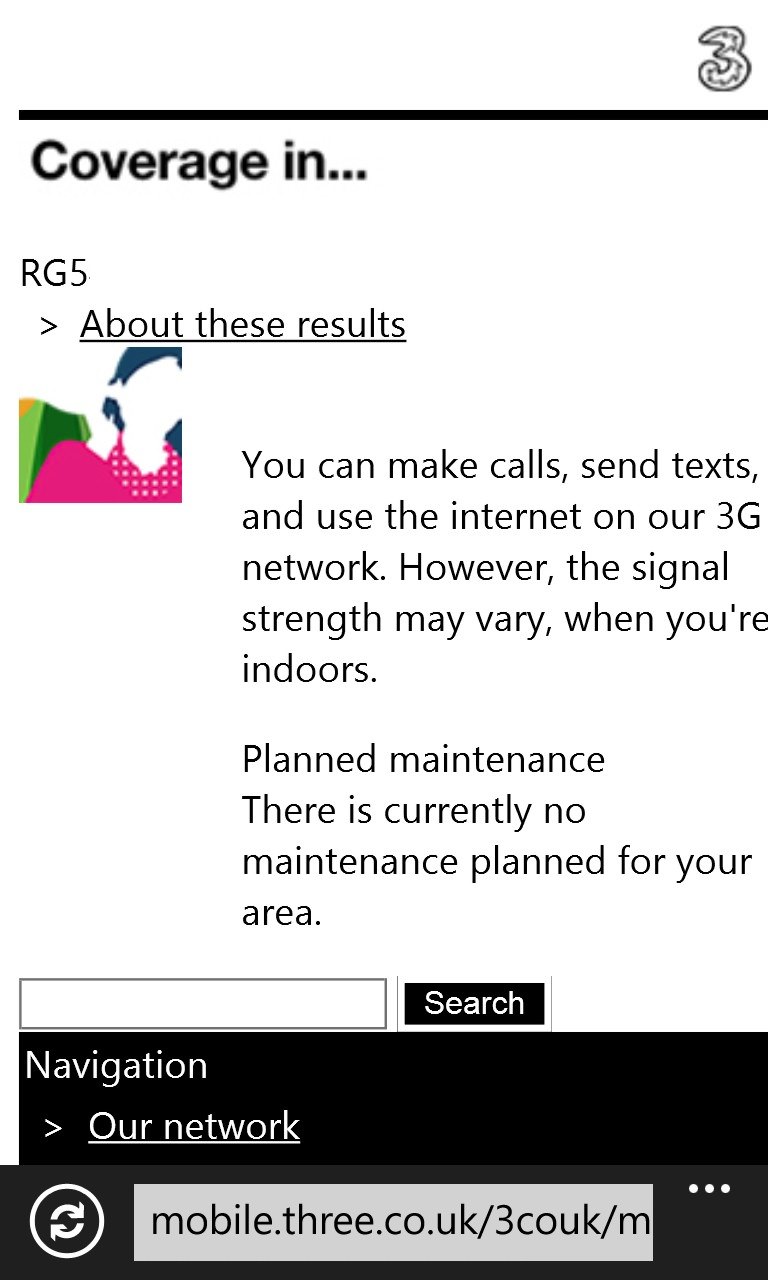 Given that the Three app has asked you to turn off Wi-fi and that you're hooked up using Three data and cell coverage, plus given that the network knows all about you, including tariffs and current signal and platform (and possibly even device as well), it's a shame that there's so little here that adds value over the existing mobile site.
Still, it's a start, maybe this network application will improve markedly, so one to install and keep an eye on! You can download the eponymous Three application here in the Store.