IM+ is available for both Windows Phone 7 and Windows Phone 8. The changes mentioned above in the first paragraph are available for both version of the platform.
However, there are also some feature additions specific to Windows Phone 8. These include the addition of quick voice messages (record and send audio based messages), support for location messages (share your current position with contacts), and favourite contacts (add important contacts from different services in one group).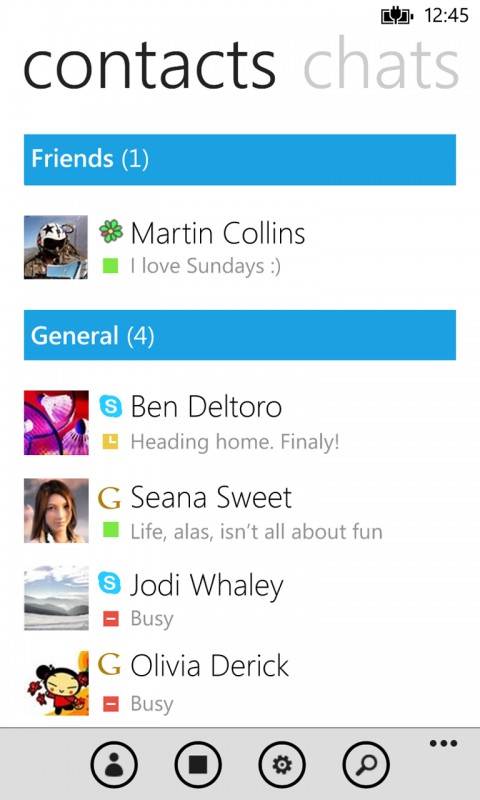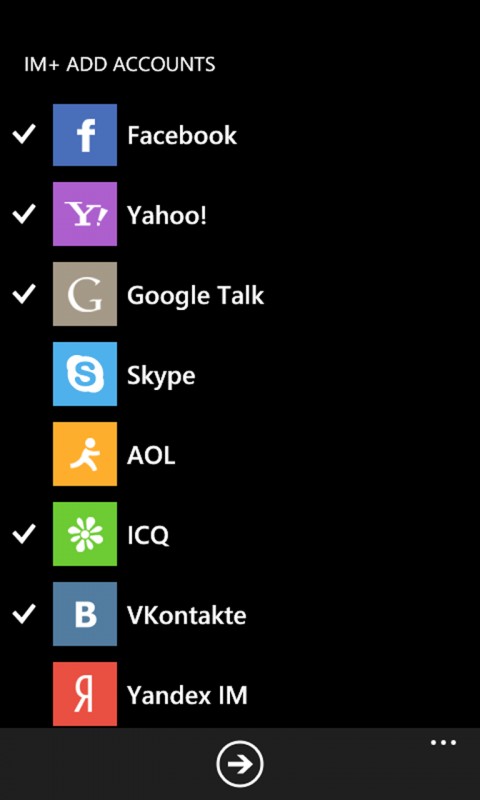 The key feature of IM+ is its ability to connect to multiple instant messaging services. Most of the big name global services, including Facebook, Yahoo, Google Talk, Windows Live Messenger, and Skype are included, but there's also good support for region specific (and often still big) services, such as Fetion, RenRen, Sina Weibo, and Mig33.
IM+ can connect to more than one account on the same service, which is useful if you are use to using multiple identities. The app is also notable for having a push-to-Email option that allows incoming messages to be forwarded to an email address of your choice.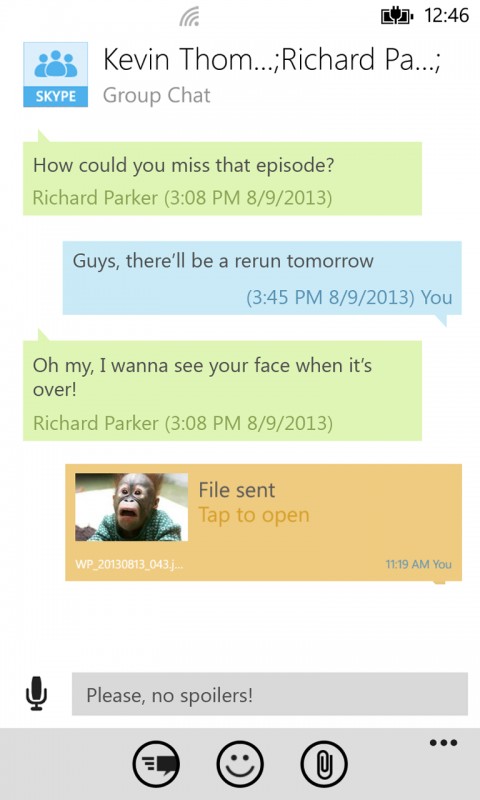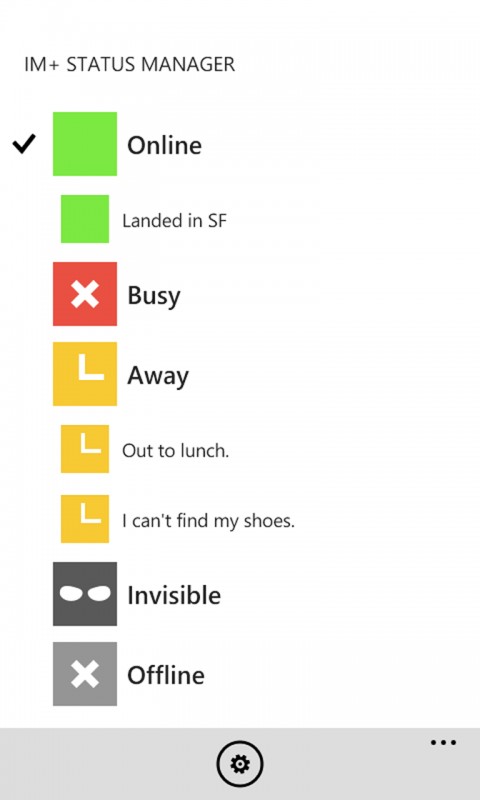 There are two versions of the app, the free IM+ and the paid for IM+ Pro. The free version is ad supported and limits the amount of time a push channel can be open (i.e. inferior background chat experience). The paid for version includes extended Skype connectivity, an option to store chat history, and keeps the push channel open for up to 5 days (i.e. more reliable background chat experience).

Windows Phone Store description:
Chat in Skype, Facebook, Google Talk, AIM, Yahoo!, ICQ, Jabber, VKontakte, Yandex IM, Mail.ru Agent, Odnoklassniki.ru, Mamba, Fetion, RenRen, Sina Weibo, Mig33, Gadu-Gadu, MeinVZ, Beep and MSN/Windows Live.

We've got some great improvements for this update:

- Option to change group chat topic
- Option to lock display orientation
- View VK.com timeline from contact's info
- Quick Voice messages
- Location messages – share your location via IM+
- Favorite contacts – add favorite contacts from different services in one group
- Bug fixes and performance improvements
IM+ and IM+ Pro can be downloaded from the Windows Phone Store. As a promotion for the new version of the app IM+ is currently on sale for the next few days, with the price reduced from £2.99 to £1.29 (and local equivalents).