From the Windows Phones Store description:
The Travel app, powered by Bing, provides you with destination guides, user travel photos, expert reviews, daily trip ideas, hotel listings and much more, all from the convenience of your phone. Check the status of airport arrivals/departures and pin a flight you are tracking to your start screen. Make last minute flight bookings after comparing the best prices from multiple providers. Find nearby hotels, read user reviews and browse hotel photos before making a booking directly from your phone.
There's obviously a clear money-making angle for Bing Travel's partners here, but that shouldn't diminish the application as a travel resource. Here's Bing Travel Beta in action: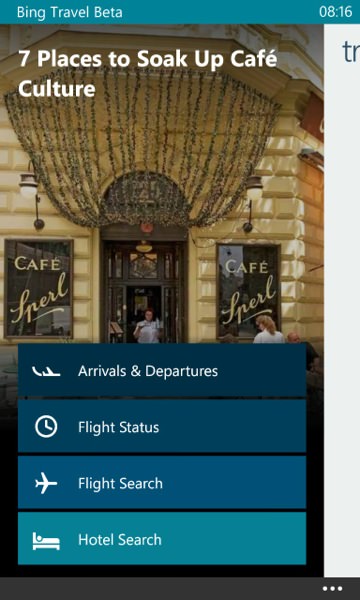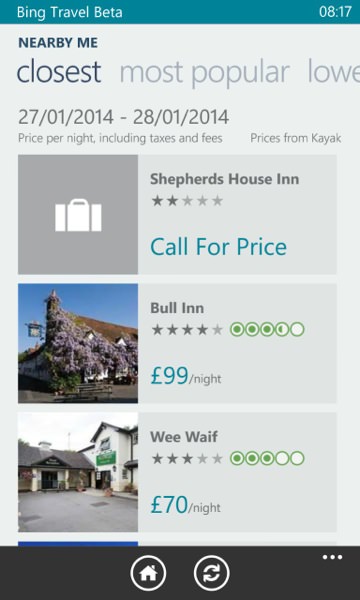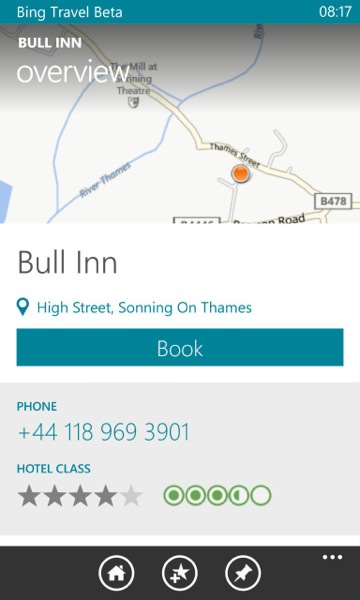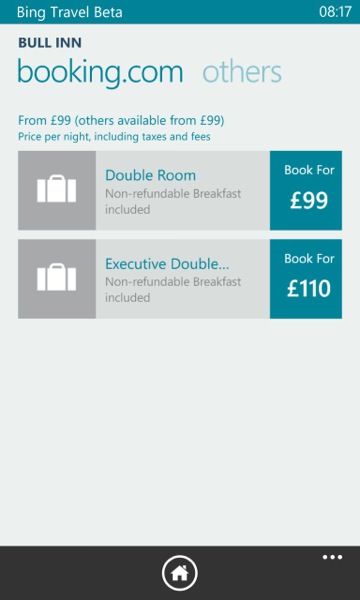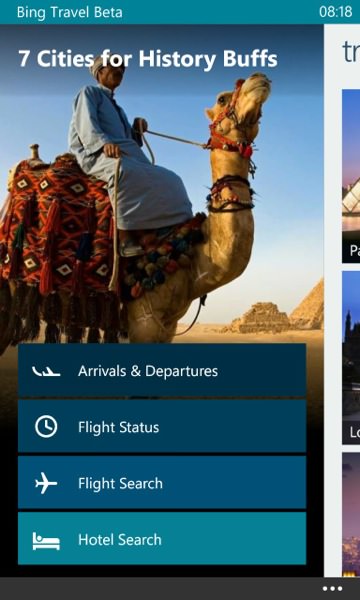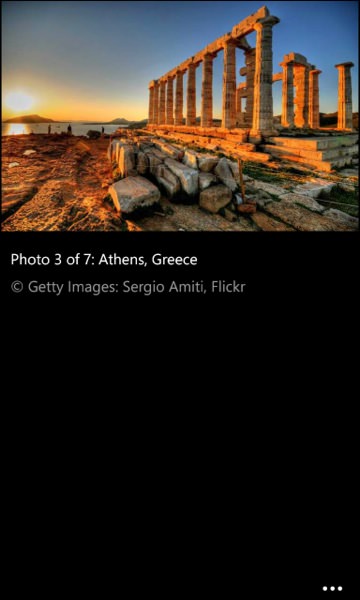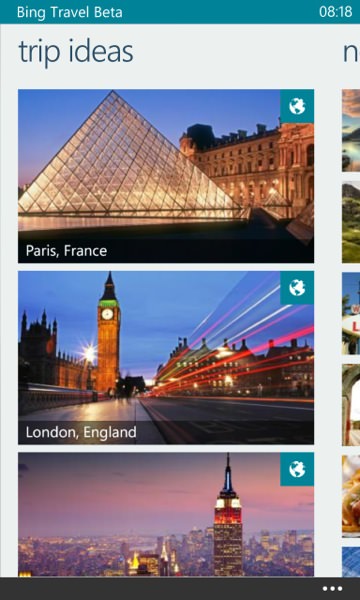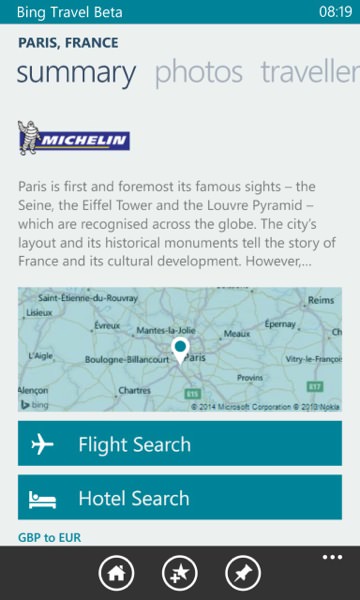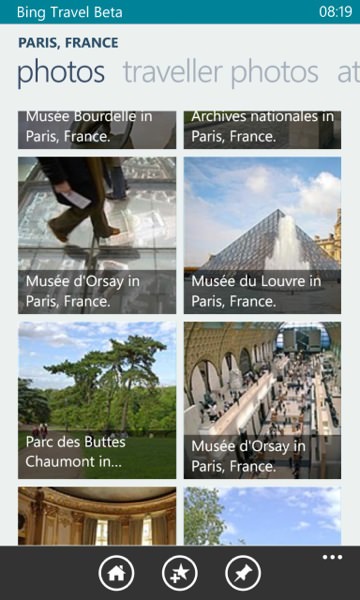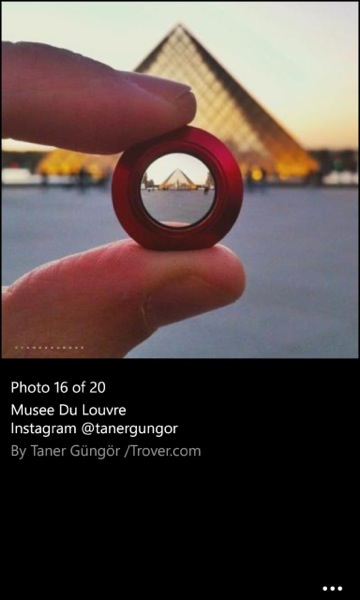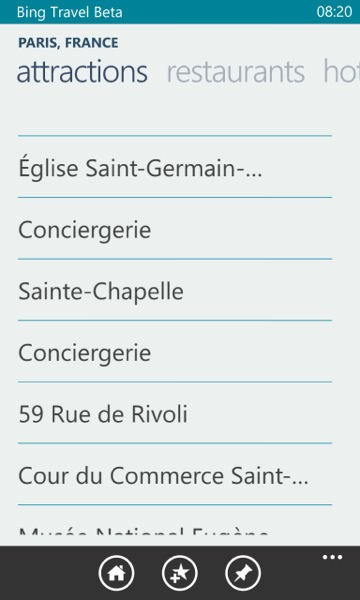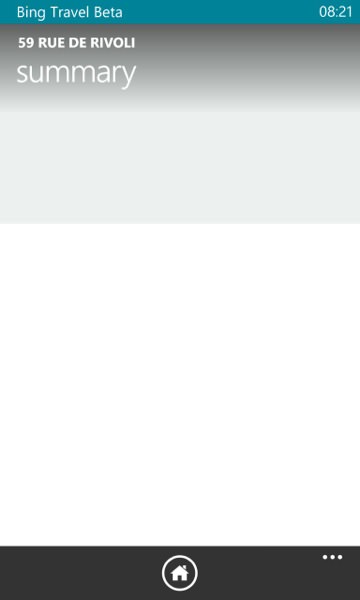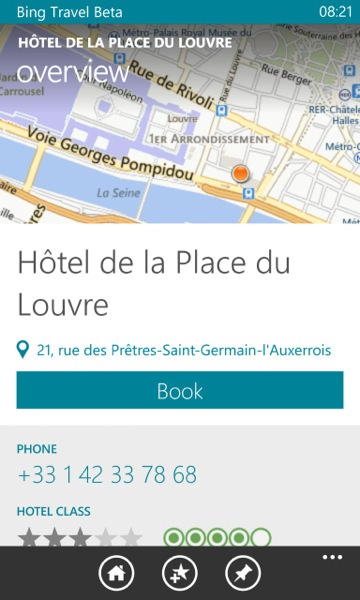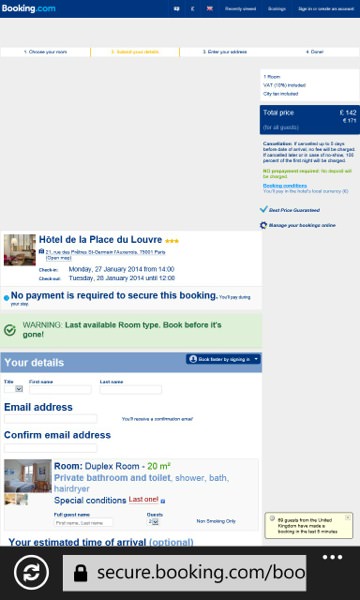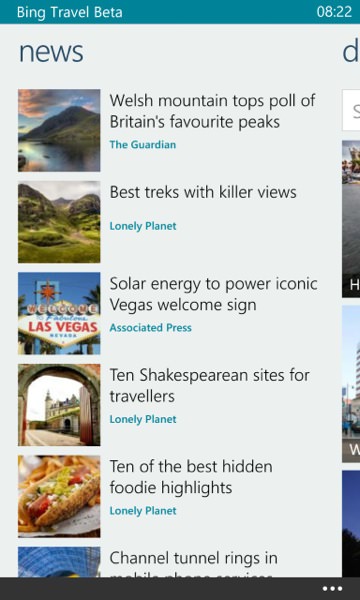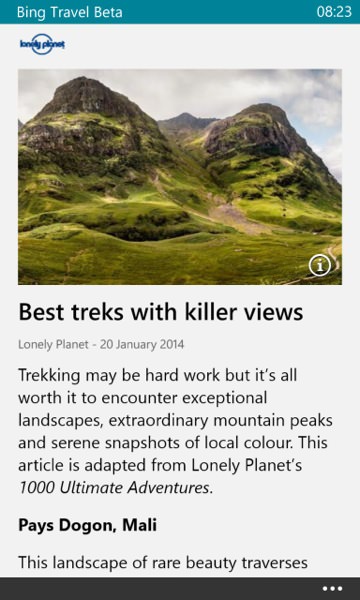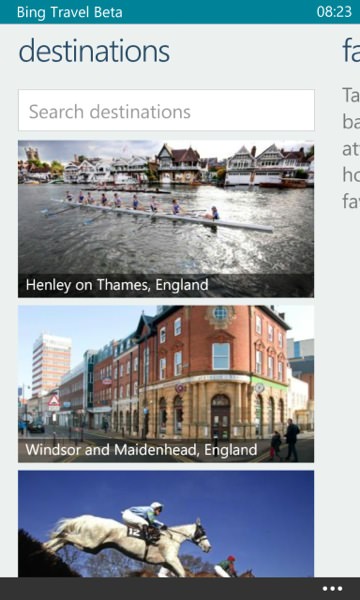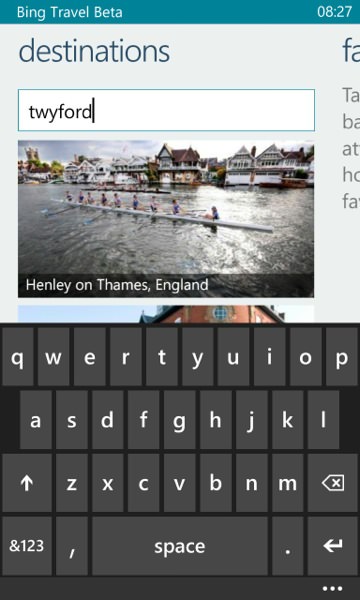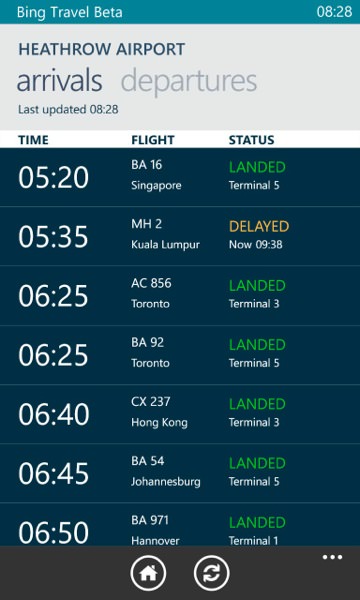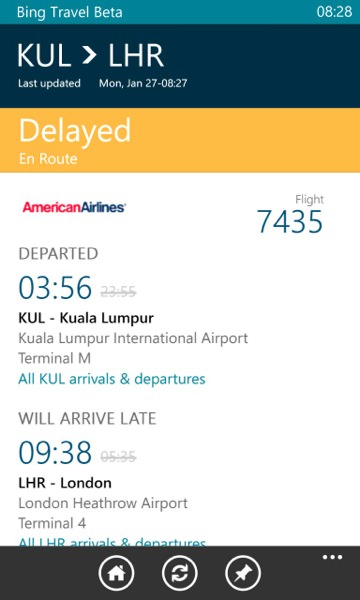 As an application to create travel lust, Bing Travel Beta works rather well, even if the prices on some of the booking forms have the opposite effect! The combination of gloss, editorial, status information and booking opportunities are tempting and make this something of a must-install (or at least it will be when finally released)
You can download Bing Travel Beta here, if it's available in your region.