From the description in the Nokia Collection:
Recently updated and completely revamped. the new weather channel app brings together over 200 meteorologists and our ultra-local trupoint(sm) forecasting technology, to provide you with the most accurate weather forecast available.

Get current weather with rich-image tiles on your desktop and click-into our app when you need more weather details, forecasts, and severe weather info. no other app compares to the weather channel for providing severe weather alerts delivered to your desktop, while allowing you to see local area radar to stay abreast of storms, as well as watch videos produced by the industry leader, the weather channel. now get going, it's amazing out there.

Features:

Detailed weather forecasts: we help you plan your day, week, or even the next hour.
Severe weather alerts: delivered right to your app, so you are always prepared for inclement weather.
Maps & radar: customizable and animated radar maps let you go deep into the weather details with pin-point accuracy. a must have for tracking things like snow or precipitation.
Local video forecasts: get your local forecast from one of our favorite meteorologists and check out our extensive video library of weather related content.

This update is a complete re-creation of our offering to be even more accurate and relevant to your life. Highlights include:

Fixed banner ads functionality
Removed: augmented reality, my friends weather, and iwitness photos
Updated tile content and main panorama
Fixed 10 days forecast line break, assorted minor bug fixes, and performance improvements
The loss of augmented reality and iWitness photos seems to be a side-effect of the re-coding, either because those functions couldn't be implemented in the new architecture or because they were deemed to complicate the user experience (i.e. bloat). 'My friends weather' made the cut for this, v2.7, after all, despite the textual changelog, so perhaps the other missing features will make a reappearance after all, in a future version?
Here's the 're-created' version 2.7.0.1404 of the Weather Channel in action: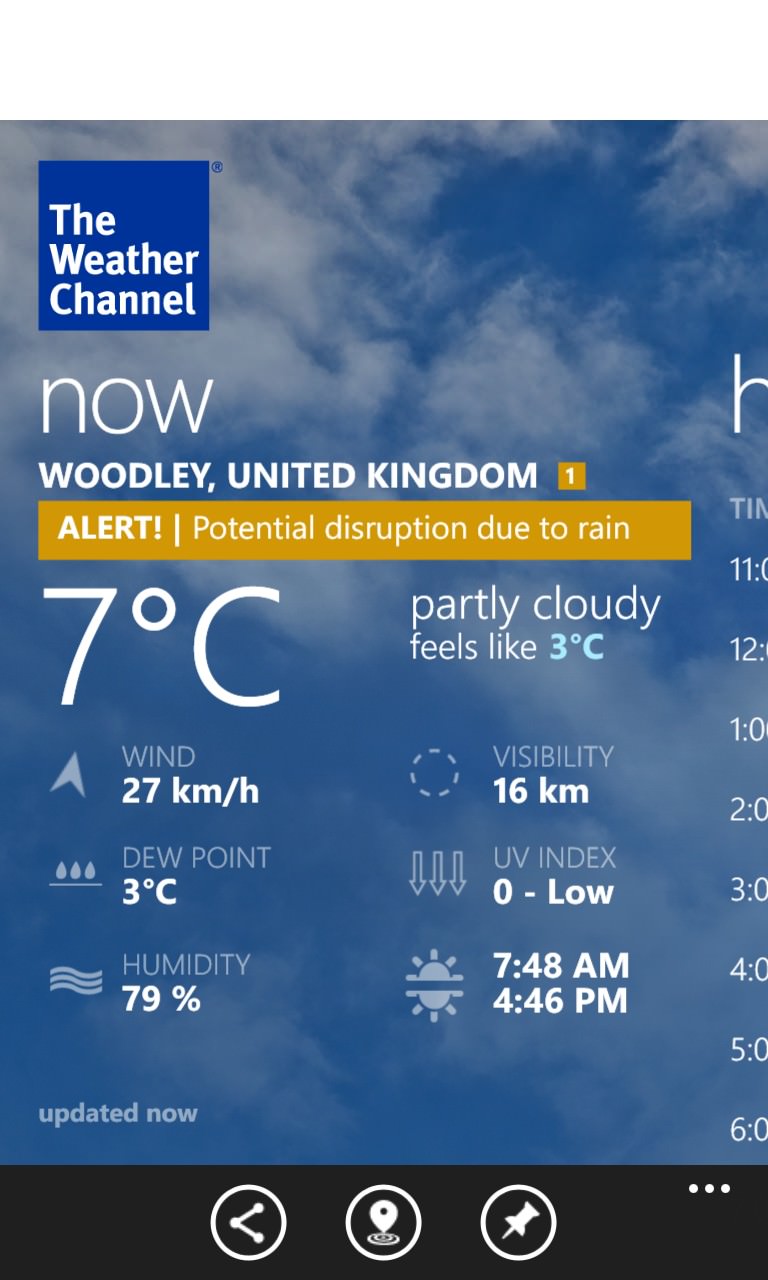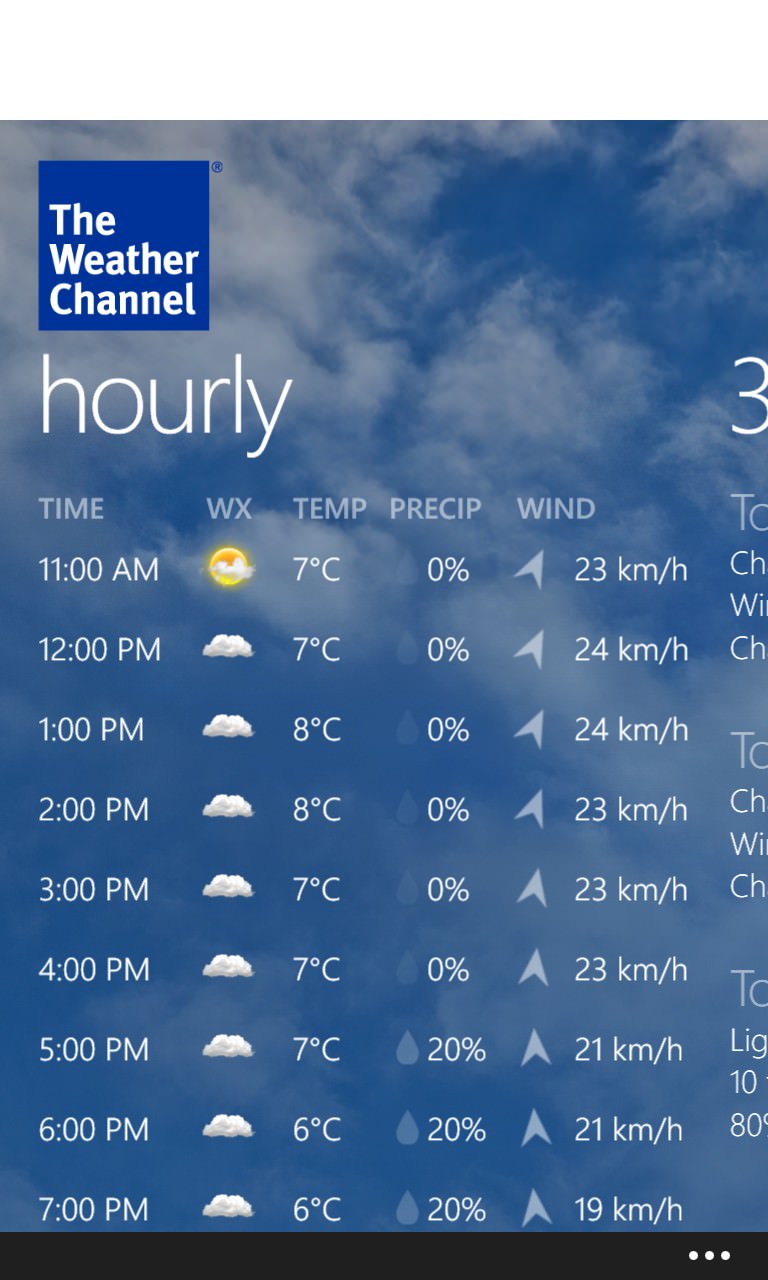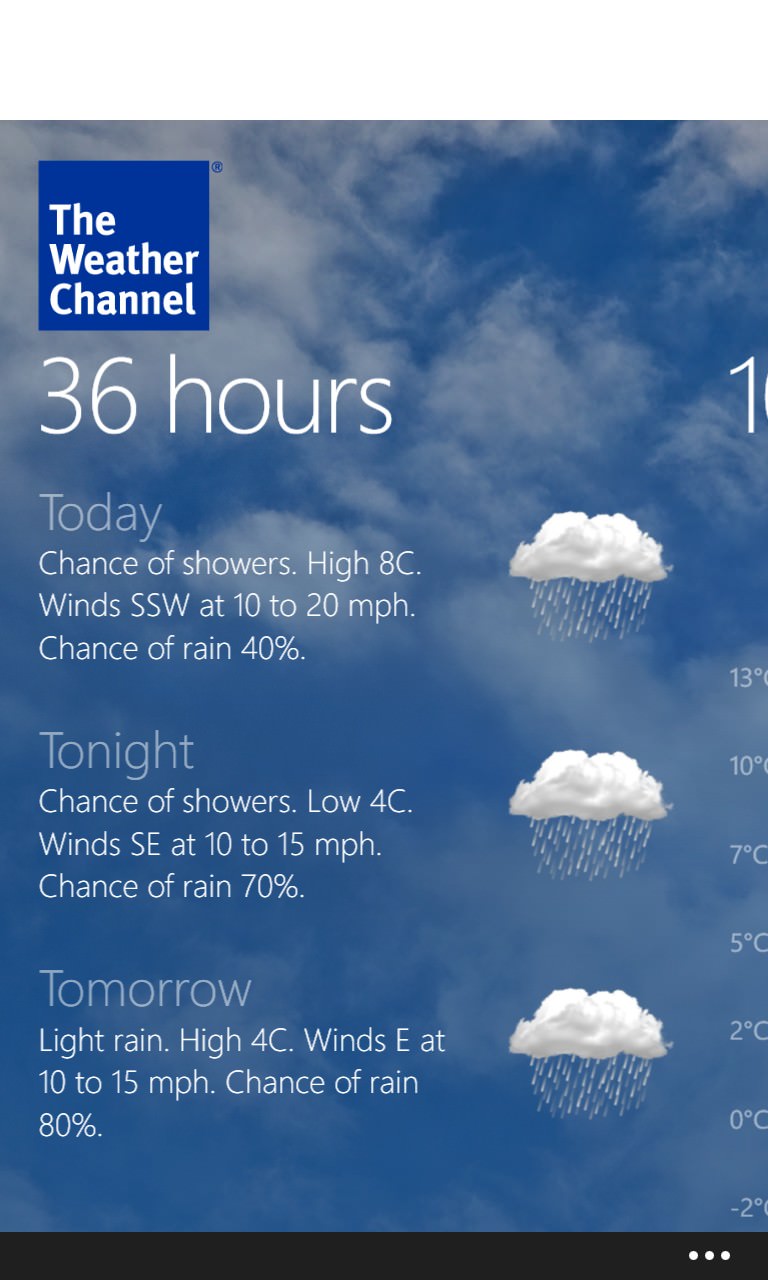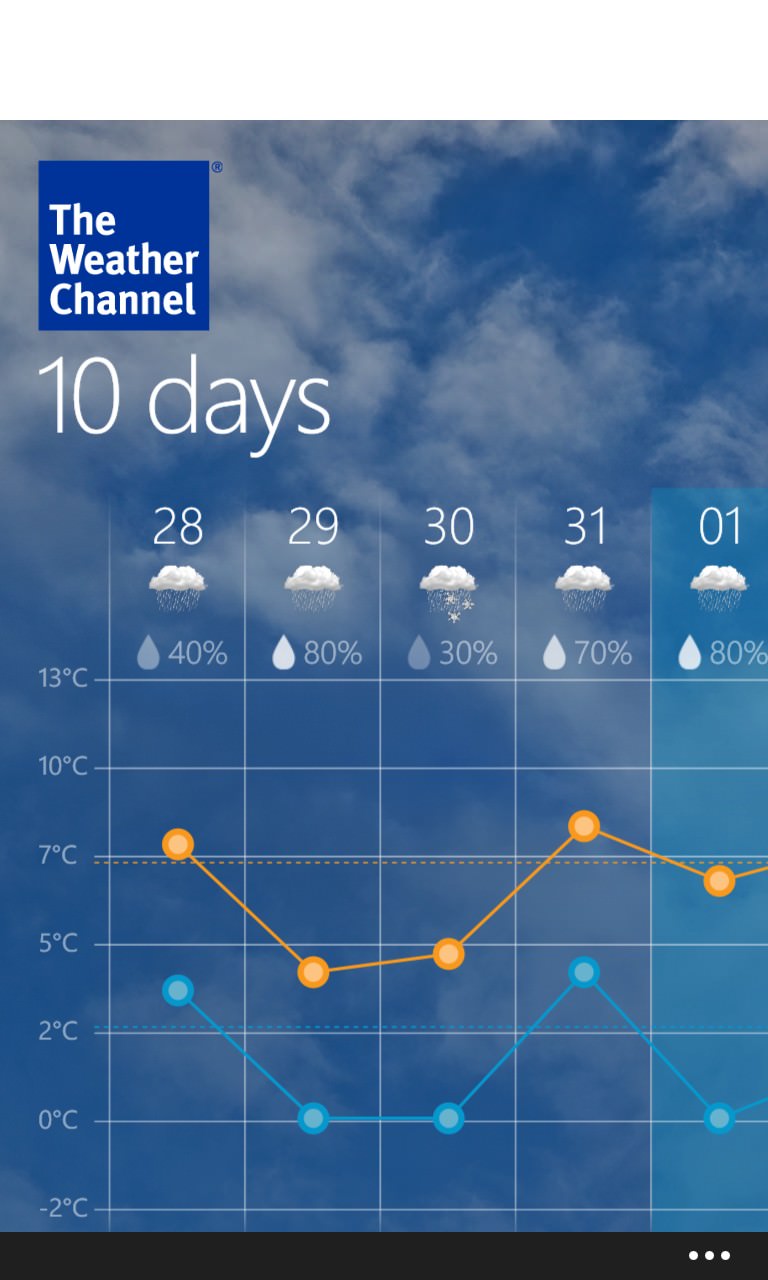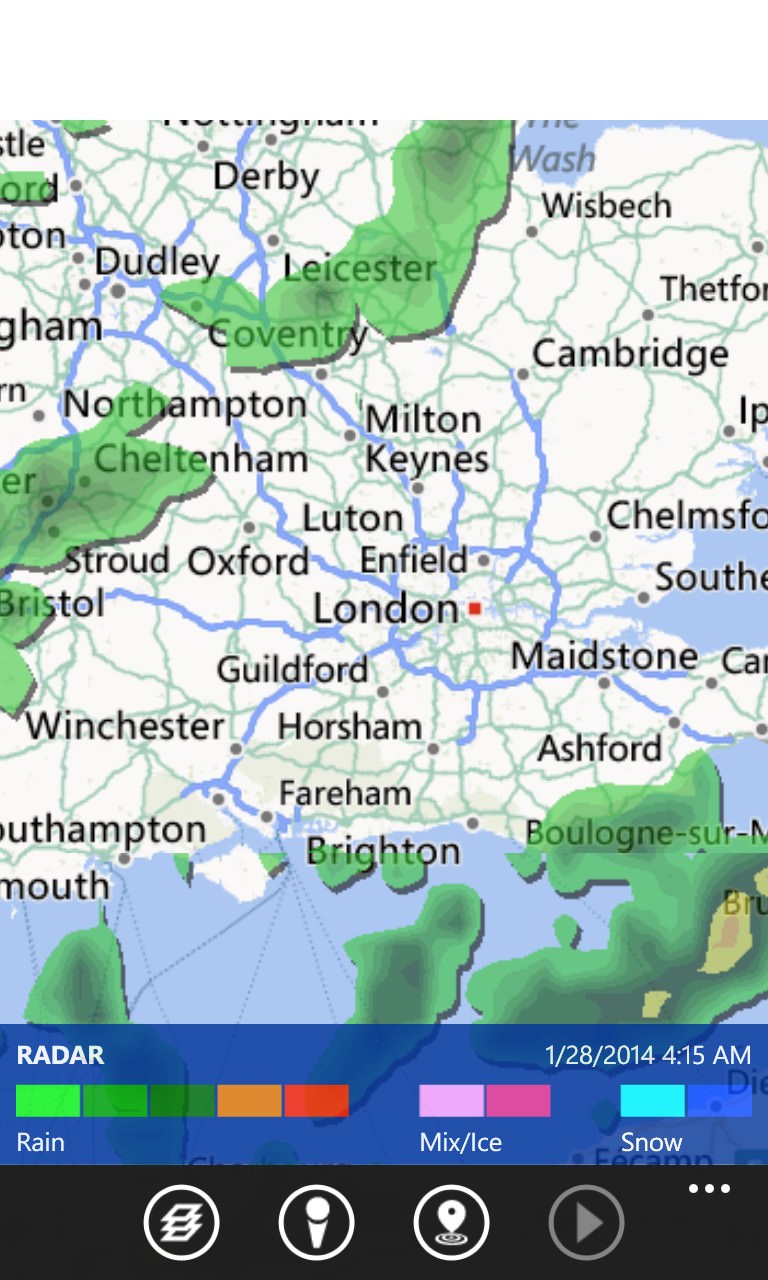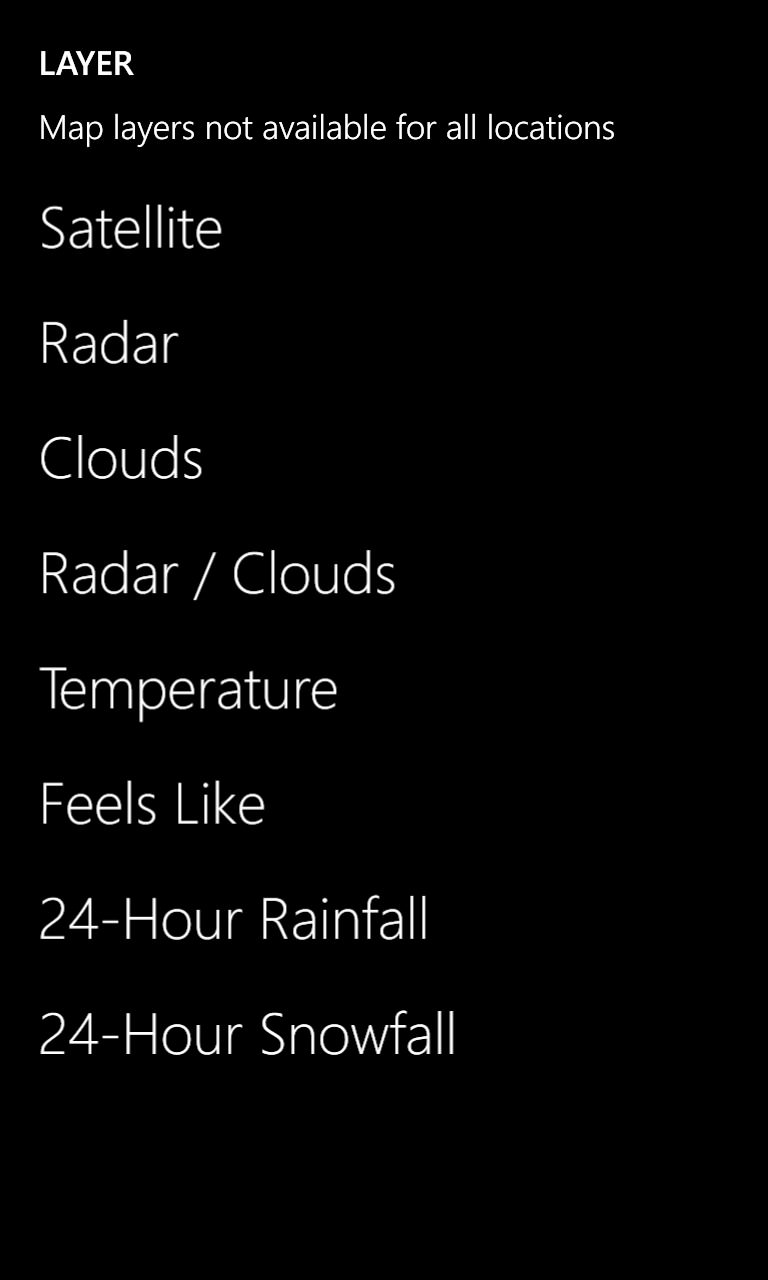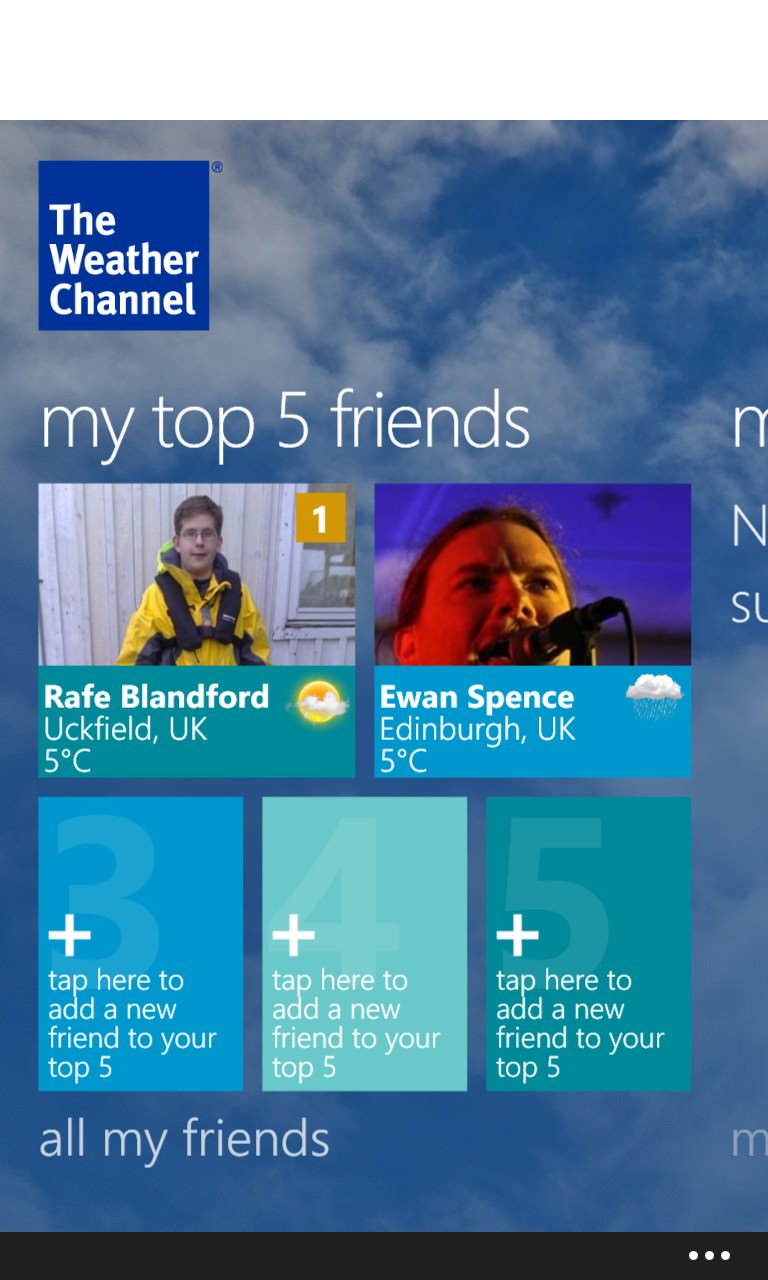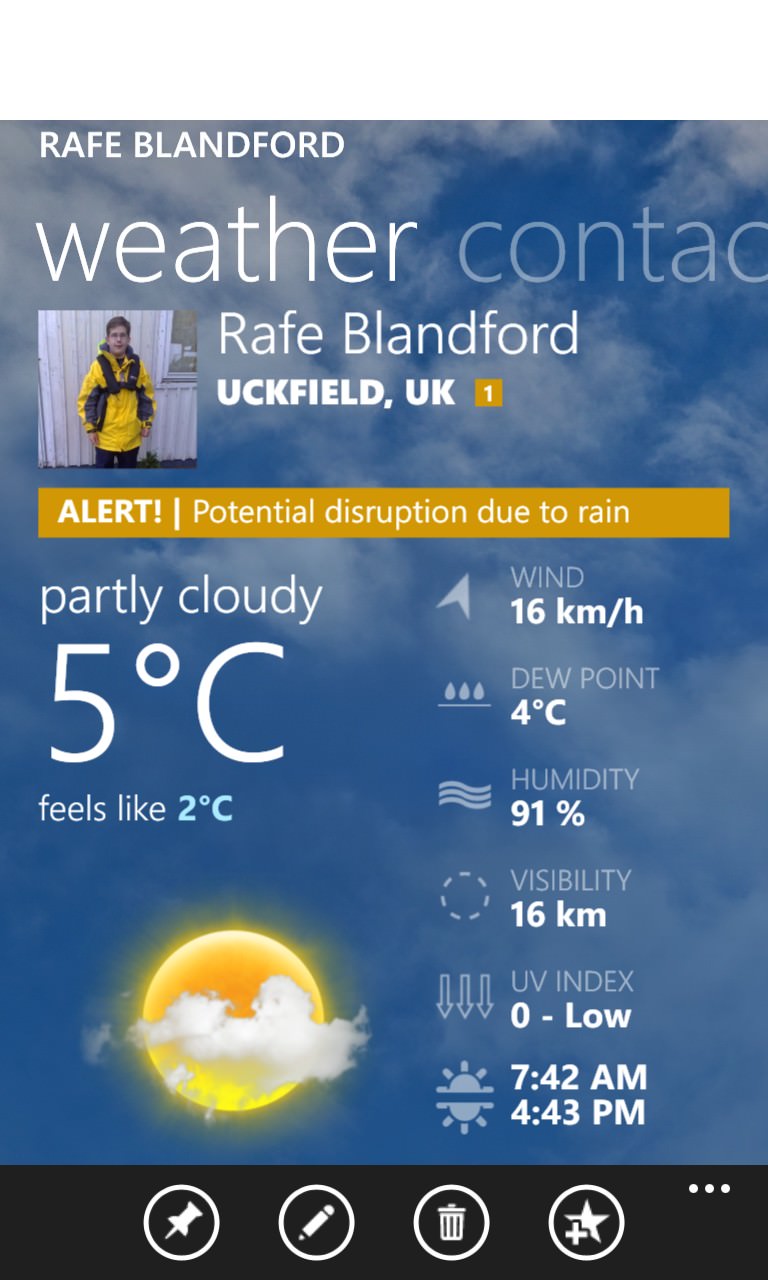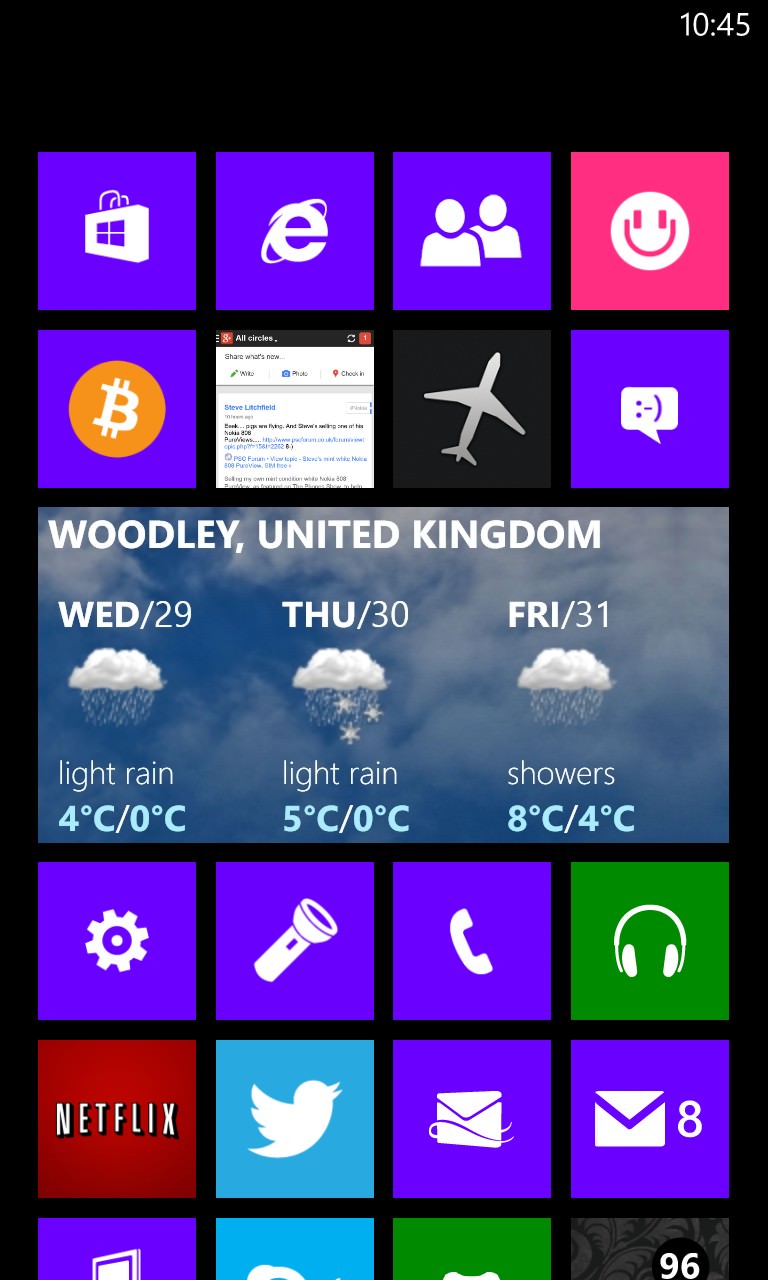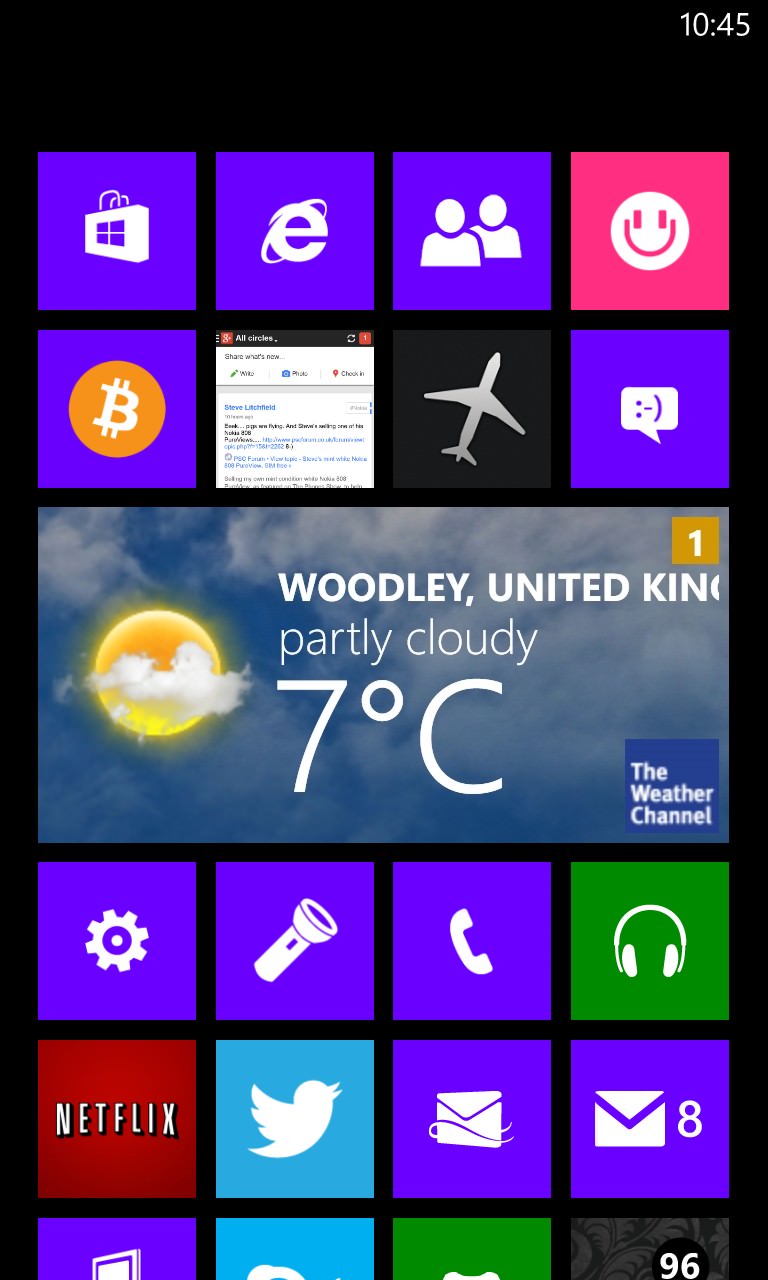 Good stuff and thus just made it to my Start screen as my default Windows Phone weather application - at least until the next killer weather app comes along! You can download this for yourself if you have a Nokia Lumia device here.
PS. The non-Lumia Weather Channel application is still in the generic Windows Phone Store, currently somewhat languishing at v2.2.0.3. Still, there's no shortage of weather applications generally on the platform, so I doubt anyone will be too inconvenienced.