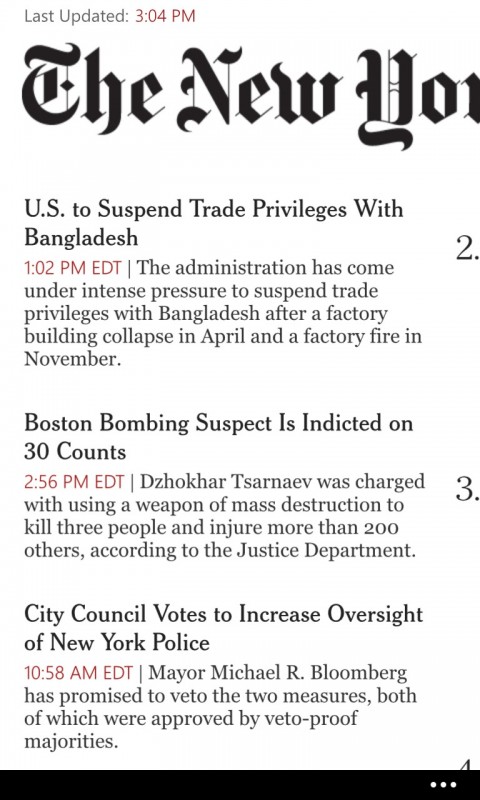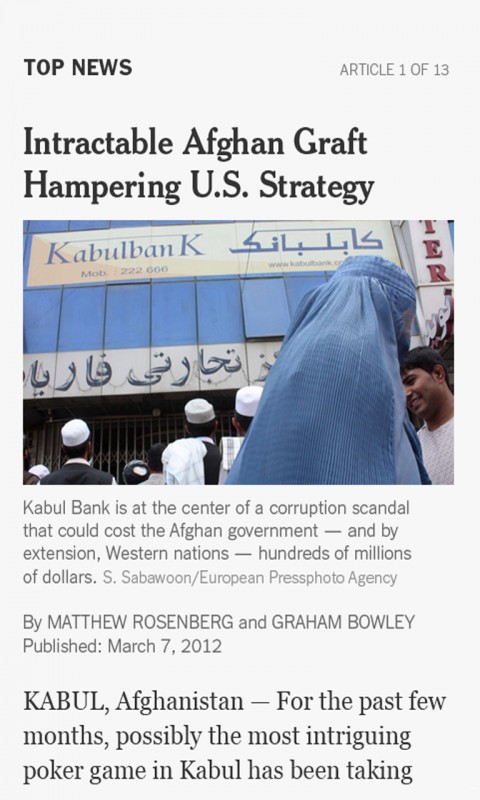 Here are the details of the offer from Microsoft:
The Grey Lady – aka The New York Times – has never looked as colorful as it does as an app, and now you can have unlimited access to all its immersive glory and well-respected reporting and writing for all your Windows devices until Jan. 31.

During this window of opportunity, Microsoft and The Times give you full access to more than 25 sections, as well as in-article videos and slideshows. You can also pin sections and blogs to your Start screen using Live tiles to get breaking news at a glance. Stay informed and up-to-date on world and national news, business, the arts, technology, sports, travel and more.
The New York Times offer in itself isn't particularly newsworthy, but it is a good example of something that we expect to become much more common in the years ahead: the offering of taster content to hook people into subscriptions plans. That an institution as venerable as The New York Times is experimenting with such an approach is noteworthy, even if it is a relatively small scale experiment.
The idea of taster content is not new, with the television broadcast industry in particular well known for such offers (e.g. "free" weekends). However, it's not an avenue we've seen widely exploited amongst smartphone apps. In essence it is a natural evolution of the freemium model that is at the heart of many smartphone apps' business model.
The idea does work best with content based subscription models, but it is also starting to be applied to other types of apps and games. One example of this might be a game offering free in-app purchases for a limited period, another might see an app unlock additional premium functionality for a limited period of time.
One of the challenges of this model is to explain clearly to the consumer what is happening in order to avoid later frustration or irritation. This is something that the NY Times Windows Phone app fails to do with the above promotion, with little or no in app indication that content is currently freely available, or that the unlimited content access will expire in a few days time.
To see the promotion in action for yourself you can download the NY Times app for free from the Windows Phone Store