In addition, the lyrics view (available for MixRadio+ subscribers only) now remains open between tracks, and the implementation for the downloading of offline mixes has been enhanced. The change log for the app also notes that the new version has improved messaging in error conditions (i.e. more helpful messages when something does go wrong). In addition there are the usual bug fixes and performance improvements.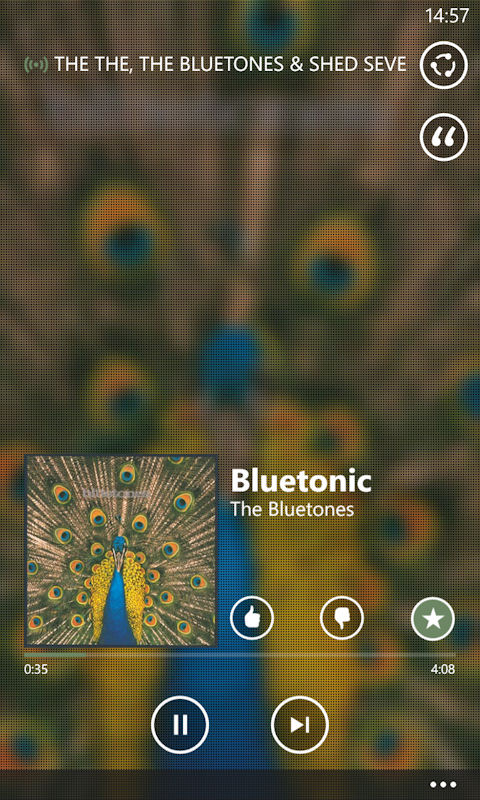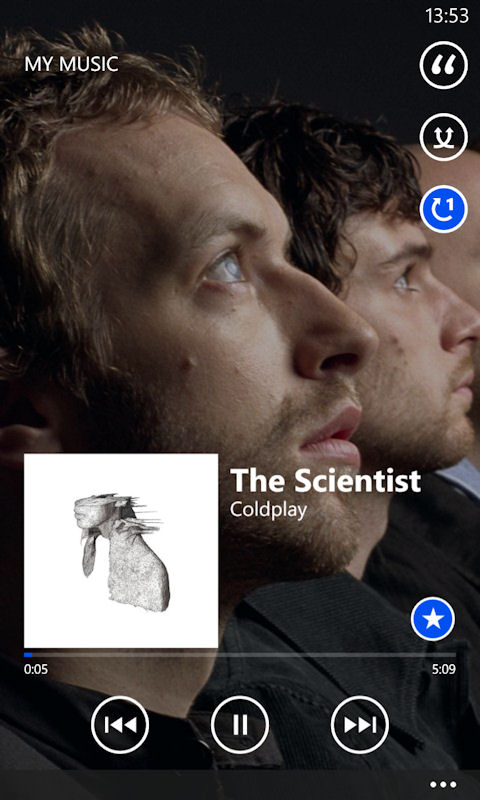 As shown in the screenshot above, the single track repeat feature is implemented as an additional option for the existing repeat button (i.e. it now cycles between off, repeat all, and repeat single). It's the latest in a long line of tweaks for Nokia Music's / Nokia MixRadio's most important piece of screen real estate. What's impressive is that, despite all the changes over the last two years, the use of album and artist artwork has remained at the heart of the visual design of the core playing experience, preserving a sense of music identity that is at the heart of the MixRadio experience.
From the Windows Phone Store description:
Nokia MixRadio brings you free, personalised music with no advertising. Listen to the music you want to hear with Play Me, a constant stream of music created just for you. Use Thumbs up and Thumbs down to tell us what you like so that your mix gets better and better every time you play. It's like having your own personal radio station.

Also includes the features you know and love – my music, mp3 store, create a mix, gigs and offline playback – so that you can store your favourite mixes on your phone and enjoy anywhere, even without a connection.


New features in this version:

Repeat of single tracks.
Improved Player view when no artist image available.
Lyrics view remains open between tracks.
Enhanced downloading of offline mixes.
Improved messaging in error conditions.
Bug fixes and performance improvements.
Nokia MixRadio is a free download from the Windows Phone Store. It is exclusive to Nokia's Lumia devices. The new version is for Windows Phone 8 only. An earlier version continues to be available for Windows Phone 7.8 devices.
Note that Nokia MixRadio is currently only supported in the following countries:
Australia; Austria; Brazil; Canada; China; Finland; France; Germany; India; Indonesia; Ireland; Italy; Malaysia; Mexico; Netherlands; Norway; Poland; Portugal; Russia; Saudi Arabia; Singapore; South Africa; Spain; Sweden; Switzerland; Thailand; Turkey; United Arab Emirates; United Kingdom; United States of America; Vietnam