The aforementioned drag races see you take on another racer head to head. You can opt to beat your opponent by out racing them, but if that's not sufficient you can choose to crash into them, which will slow them down. There's a risk attached to this of course in that you will also damage your own vehicle, so there's a care balance to be struck (i.e. don't treat it like dodgems).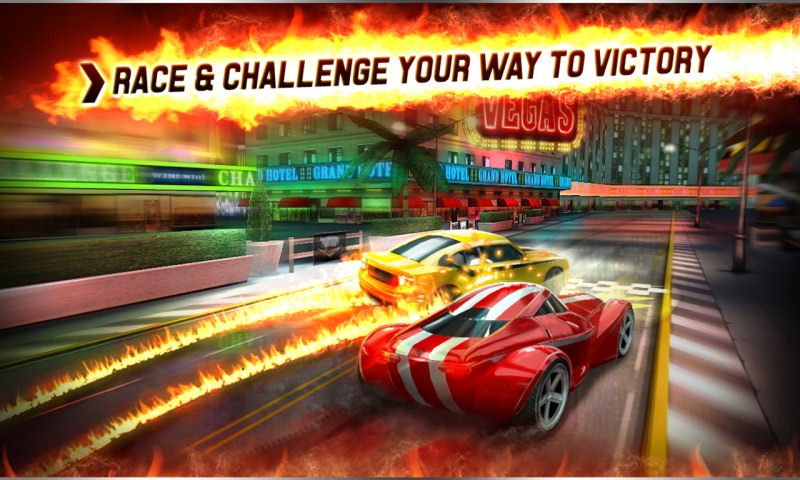 The game is set in a 3D urban landscape and there are 13 different episodes to complete. Each episode has its own style and characters, which helps keep thing fresh, although the basic game play remain much the same from level to level. There are several extra game play modes though (dodging traffic cones, jumping off ramps, racing against the clock), which gives the game some extra legs in the longevity stakes.
Windows Phone Store description:
Time to heat up that engine: welcome to the roaring world of Hot Rod Racers! Challenge fierce street racers in exciting drag racing events! No kidding around - you'll have to bring your A-game.

Use any means necessary to win: crash into your opponent's car and show how badly you want to win! Experience different gameplay modes, including dodging traffic cones, jumping off ramps, racing against the clock and more. Earn tons of coins and upgrade your cars to build the best racing machine possible. Got an engine upgrade? Show it off and enjoy your car's improved performance. There are also a variety of paint jobs and decals, to show off your hot rod at its hottest!
Hot Rod Racers is a free download from the Windows Phone Store