Before using the tool we recommend you check your phone really is "dead" and/or "bricked". Besides checking that your phone is charged, the first thing to try is a forced reboot, which you can do by holding down the power button for 10 seconds. The second thing to try is a "soft" reset, which you can do by holding down the power and volume down key at the same time for at least 10 seconds. If neither of these methods work you may want to consider using the Nokia Software Recovery Tool (equivalent to doing a "hard" reset).
In order to use the tool your PC must be running Windows 7 or later and have a minimum of 2GB storage space (more may be required). Nokia Software Recovery Tool works by downloading the relevant phone software (operating system and firmware) for appropriate device model and variant before flashing (copying) it to the phone being recovered.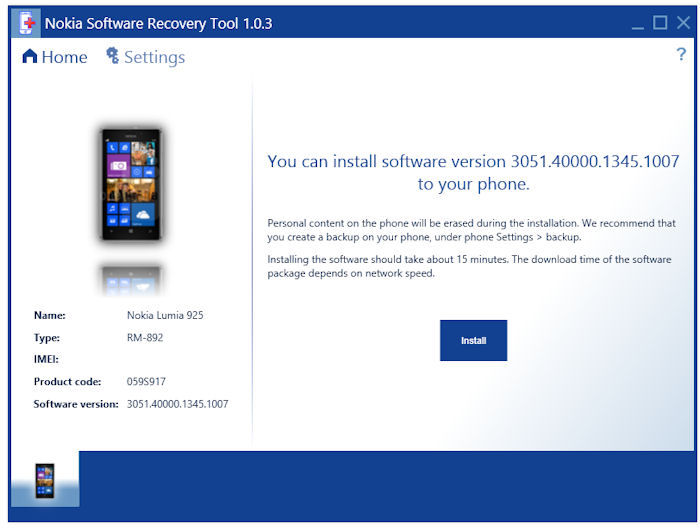 Downloding phone software can take up considerable space (up to 4GB according to Nokia) and may take some time depending on the speed on your Internet connection.
There's obviously no guarantee the utility work in all circumstances, but there is a good chance that it may be able to save you from having to visiting a service centre, or send your phone away for repair. It's worth emphasising that when using the tool your personal data (files, contacts, photos, installed apps, etc.) will not be preserved.
Windows Phone 8 automatically backs up up app list + settings and text messages and these can be restored (sign into Microsoft account during initial phone setup and follow restre options). Photos and videos can also be set to be automatically backed up (to SkyDrive), but these will not be restored to a new phone (though you can download them again / access them via Sky Drive).
Via: WP Down Under