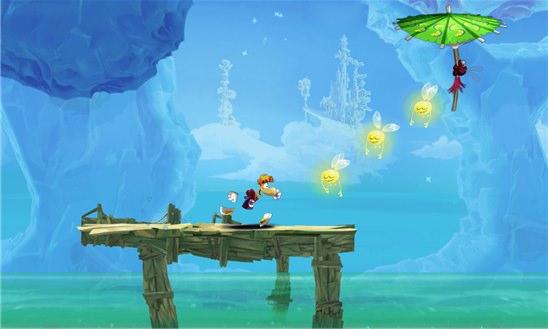 From the Store description:
Join legendary platforming hero Rayman for a new adventure on your favorite mobile device!

PARTY ALL NIGHT LONG

More than 75 levels welcome you to the Fiesta!
Bounce on sausages and make your way through 4 new festive worlds.
Beat all 3 new epic bosses to reach the dreaded Land of the Livid Dead Island!
Collect Lums to get awesome rewards and power-ups.

DISCOVER RAYMAN'S AMAZING NEW POWERS

Rayman could jump, fly, punch, and run up the walls…
…he can now slide, swim, or shrink on the fly into a tiny hero!
Unleash the power of the Super Punch!

BEWARE OF THE INVASION!

Play all the levels you thought you knew in a totally different way.
Avoid new traps and defeat even fiercer enemies.
Get ready for more great challenges!

ENJOY GORGEOUS GRAPHICS

Rayman Jungle Run was pretty… Rayman Fiesta Run looks absolutely delicious!
Immerse yourself in the Fiesta thanks to the increased depth of field.
And if you like great lighting, Rayman has put a brand-new disco ball up for you!

CHALLENGE YOUR FRIENDS

Share your activities, post your achievements on Facebook, and follow your friends on the world map.
Some screenshots: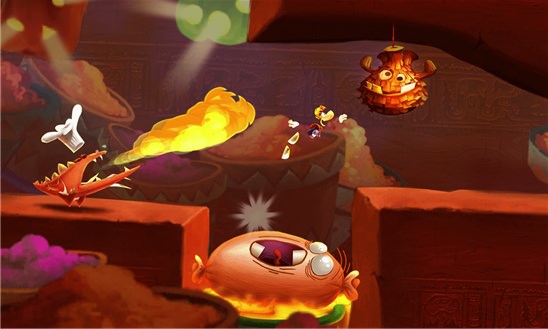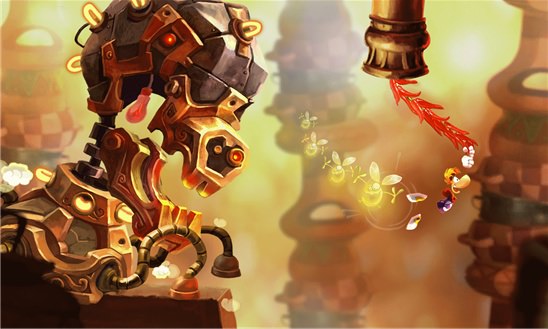 You can buy Rayman Fiesta Run here in the Windows Phone Store.
You'll remember our glowing review of the game's predecessor, Rayman Jungle Run, in which Ewan said:
Although the graphics are constantly being shifted around the screen with a lot of speed, reacting to every bounce and jump as the background shifts to keep Rayman in the center of the screen, the title doesn't need a killer specification phone to run it. The gaming experience on the Lumia 620 is just as good as on the larger Windows Phone handsets (although with the smaller screen, making some of the precise jumps required for later levels is that little bit trickier).

Everything just feels fun, and that feeling is doubled when you listen to the in-game soundtrack - a lovely swirl of Mexican mariachi and folk guitar with a hint of John Barry 60's espionage mixed in to keep the adrenaline flowing.

And I think that sums up Rayman: Jungle Run. It's effortless and fun to play, and while I instinctively know that a lot of work has gone on in the background by the designers and developers, it's all wrapped up so well that Rayman, yet again, is a delightful addition to another platform's gaming library. It's a perfect example of taking a big franchise game and boiling it down to a mobile essence, and it's a title that any serious gamer should enjoy.
I'm sure that 'Fiesta' is up to the same high standards. As I write this, Ewan has pressed the 'Buy' button and watch for his verdict very soon here at AAWP....