In the game you play as a mobile gun turret moving around a playing area. Llamas appear from all directions intent on your destruction. Llama can be killed by your guns, but appear in seemingly never end waves. There's a certain amount of skill in keeping on the move and avoiding being trapped in a corner.
The games also lets you to build various types of supporting defensive towers (shield, health, and slow), using the money you earn from mowing down llamas. The towers are built in predefined locations, but you can choose what type of tower to build. The trick here is to use the placement and mixture of towers to give yourself the extra boost need to avoid being over run by the rampaging llamas.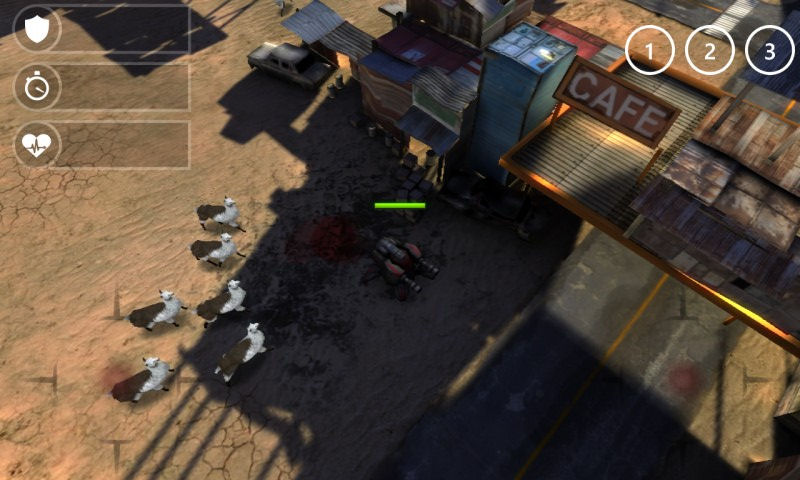 This first version of the game tests you across six levels, with cityscapes apparently based on post-apocalyptic New York, Rio, and Dubai. The game has good looking graphics, but much the charm comes from both the slightly off-the-wall concept and tried and tested game play. Well worth a download if you're looking for a weekend distraction.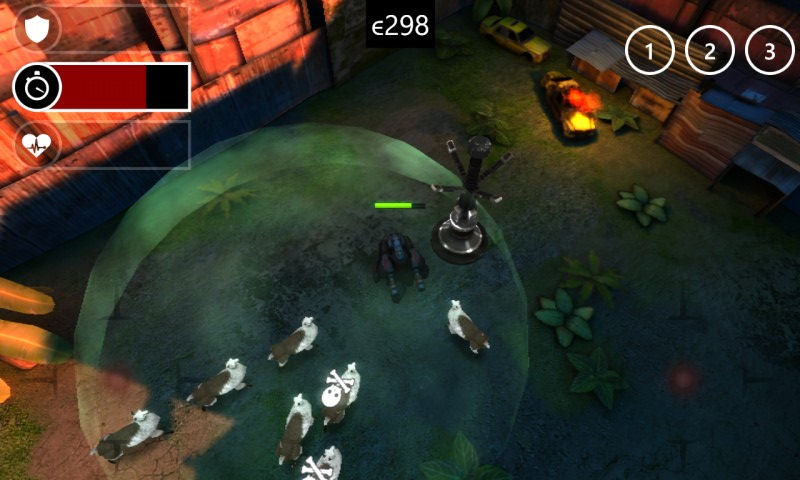 Windows Phone Store description:
Say goodbye to the world as you know it. You thought that zombies would be the ones to doom us? You were wrong. Llamas have taken over, and you are the world's only hope!

Welcome to post-apocalyptic New York, Rio, and Dubai, where you need to fight for your life across 6 unique levels. Build sentry towers to defend you, as well as shield, health, and slow towers to give you a fighting chance.
VALA: Alpha is a free download from the Windows Phone Store