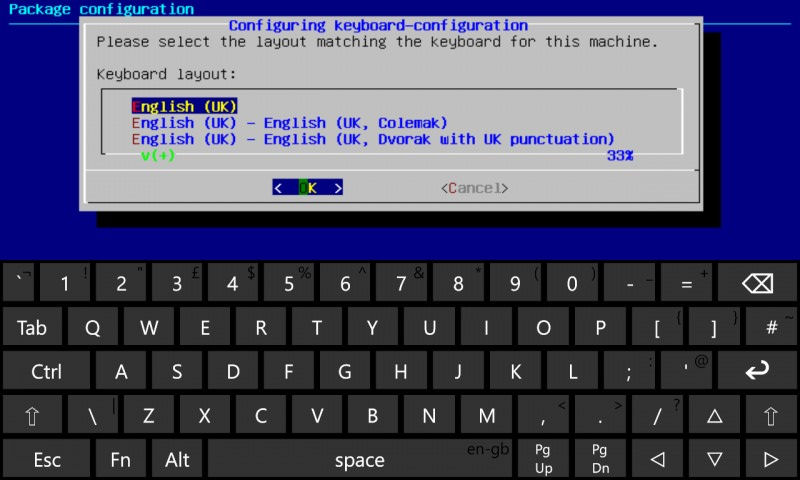 PuTTY for Windows Phone supports Proxy, Telnet, Rlogin and SSH connections (enter host name, connection type, port, and username). Each new connection session is saved for future use, allowing for quicker reconnects. The apps' settings let you control a wide range of features including the keyboard, appearance, colours, translation, and scroll behaviour.
The app can be used in portrait or landscape mode, with the latter allowing for easier input. The custom keyboard has been built with command line interface usage in mind (e.g. inclusion of Alt and Ctrl keys), but has the same basic usage method as the built in keyboard.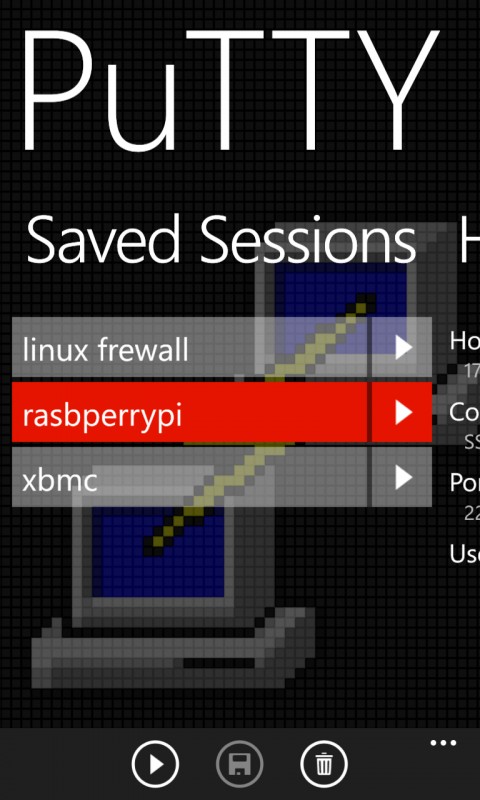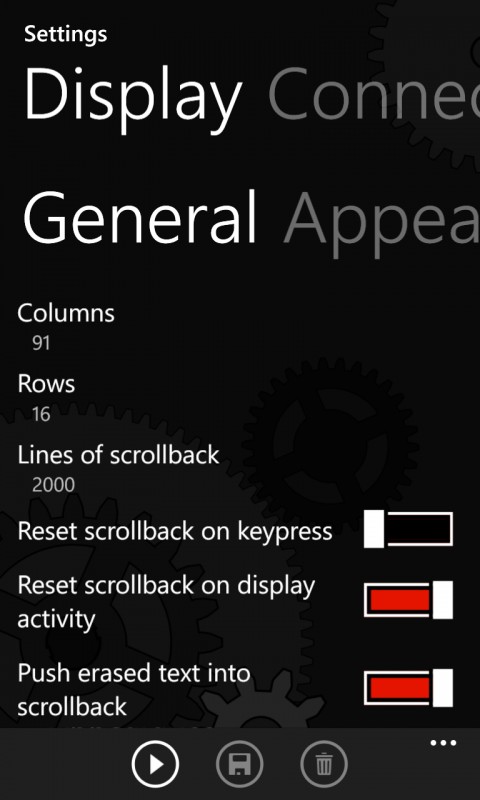 Windows Phone Store description:
PuTTY for your phone.

This is the same version of PuTTY you've come to know and love built for Windows Phone with a new user interface.
PuTTY can be downloaded for free from the Windows Phone Store. In order to be able to sucessfully download the app you must be added to the beta testing list. This can be achieved by sending a request email to putty@nogsnet.com (remember to include your Microsoft account ID / Windows Live ID). More details are available on the developer's Facebook page.