According to Live Drive this is how Microsoft describes the new feature:
Co-owners can add, edit, and delete files, and invite people to a folder. You can collaborate with people by adding them as co-owners (to a folder). Co-owners can add folders to their own OneDrive and access it from anywhere.
The new feature is important because it improves the offline and general PC experience for shared content. Previously, folders and files shared with you could not be synced to a PC (i.e. only accessible online), which meant it was not possible to access them offline.
Co-ownership of a folder will be able to be set when creating a folder for the first time by entering the email addresses of co-owners. It will also be possible to set up co-ownership for an existing folder via the standard share dialogs. For example, a family of Windows Phone owners could opt to set co-ownership for their individual Camera roll folder to ensure that all phone captured photos were consolidated onto a single family PC.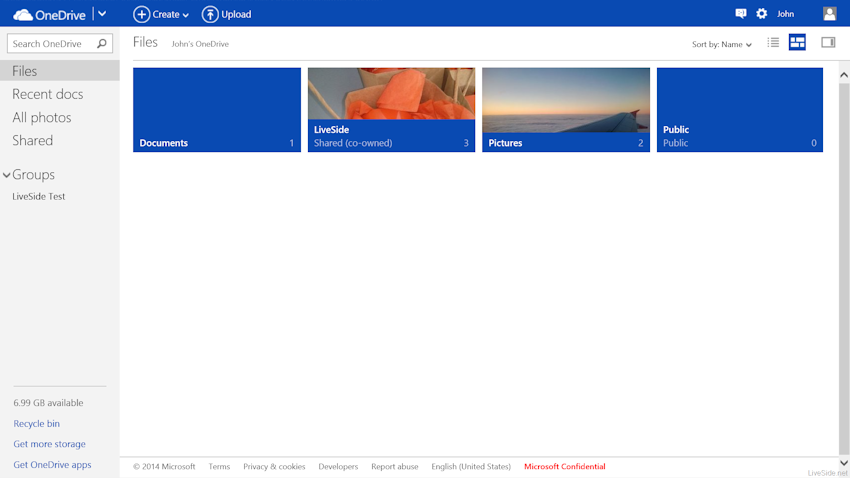 Image credit: LiveSide

LiveSide is also reporting that OneDrive will also have a number of new ways of earning bonus storage space. There will be up to 8GB of extra space for users "completing certain tasks". This space would be in addition to standard 7GB (25GB for grandfathered accounts) of free space and once earned would not expire.
5GB of bonus space will be available via referrals, with a bonus of 500MB for each user referred to OneDrive (up to a maximum of 10 users). An additional 3GB of space will be available by backing up (syncing) photos from their camera roll using Windows Phone's built in functionality (or using the OneDrive app on Android or iOS).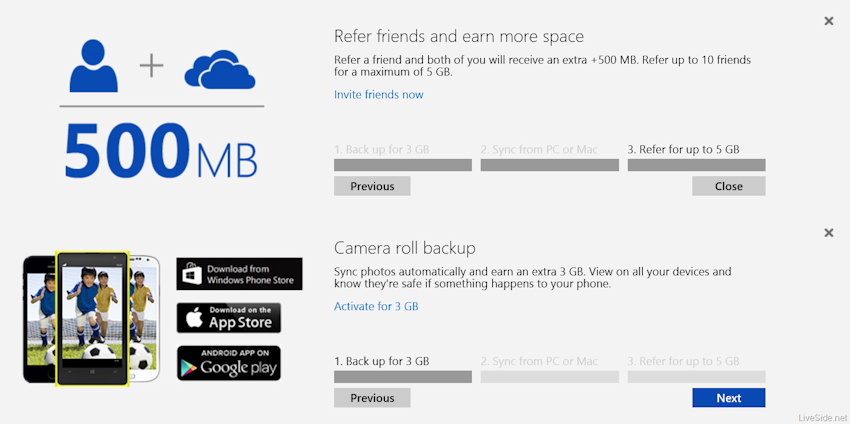 Image credit: LiveSide