From the description in the Store:
The Termites have taken over the forest! ...well actually they just built a bunch of casinos then bought the forest. It's up to you to infiltrate the woodland casinos and get the money back! Featuring five themed slot machines, unlockable powerups, free spins, and upgrades, there are lots of reasons to spend your forest coins here! Earn VIP tickets to buy items that will increase your winnings and odds! Buying the full version of the game will QUADRUPLE the number of VIP tickets that you earn!
Here's VIP Woodland Casino in action: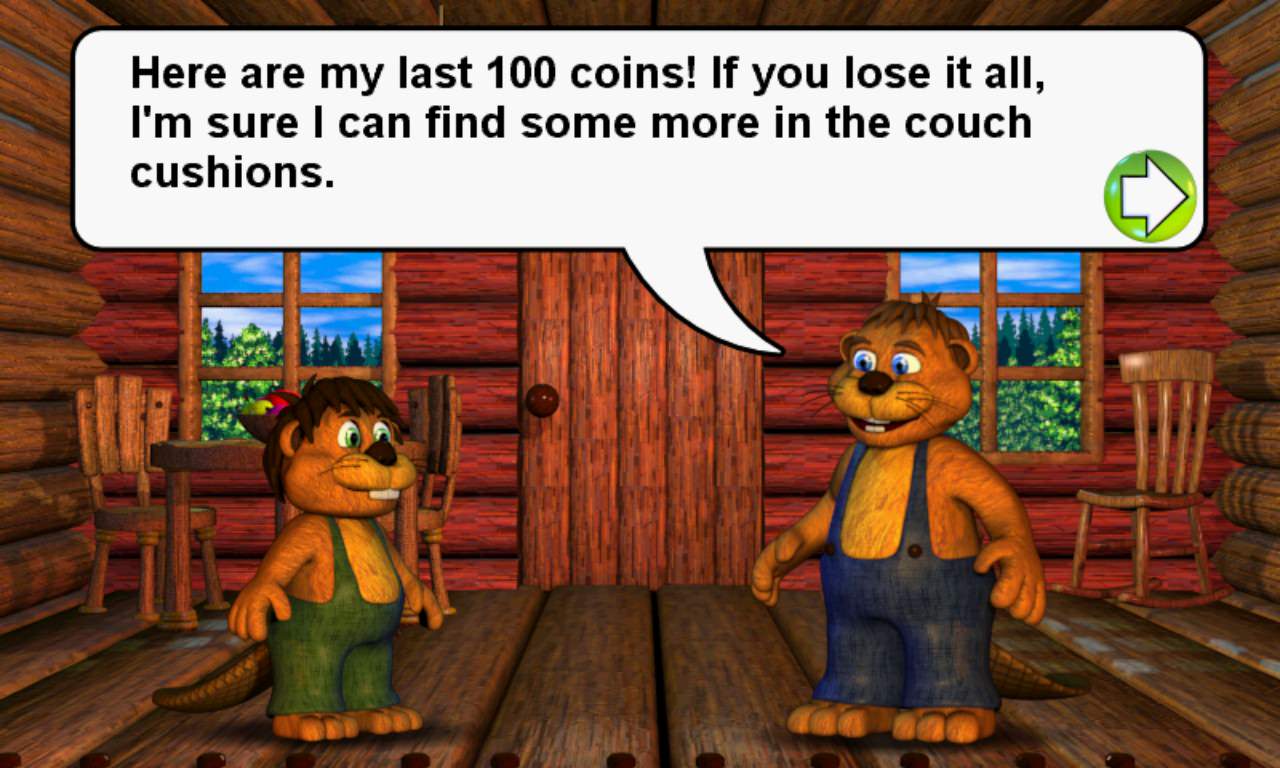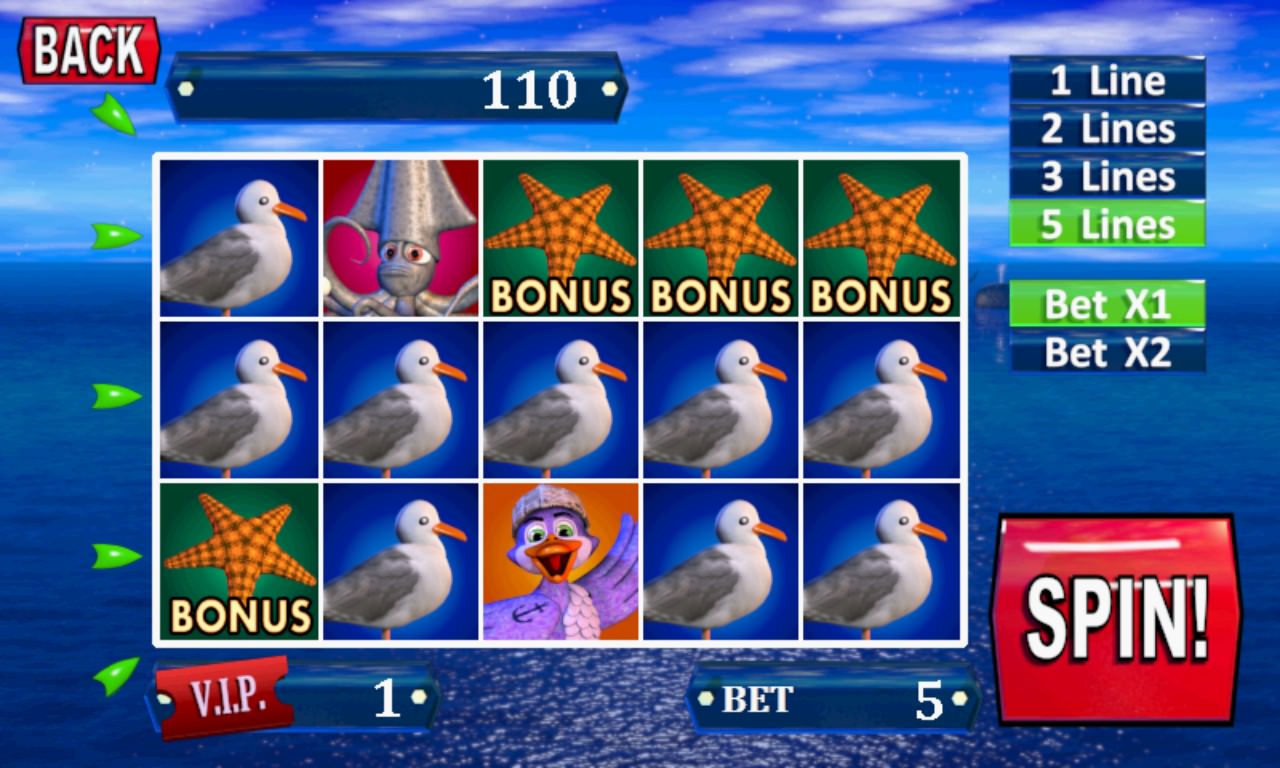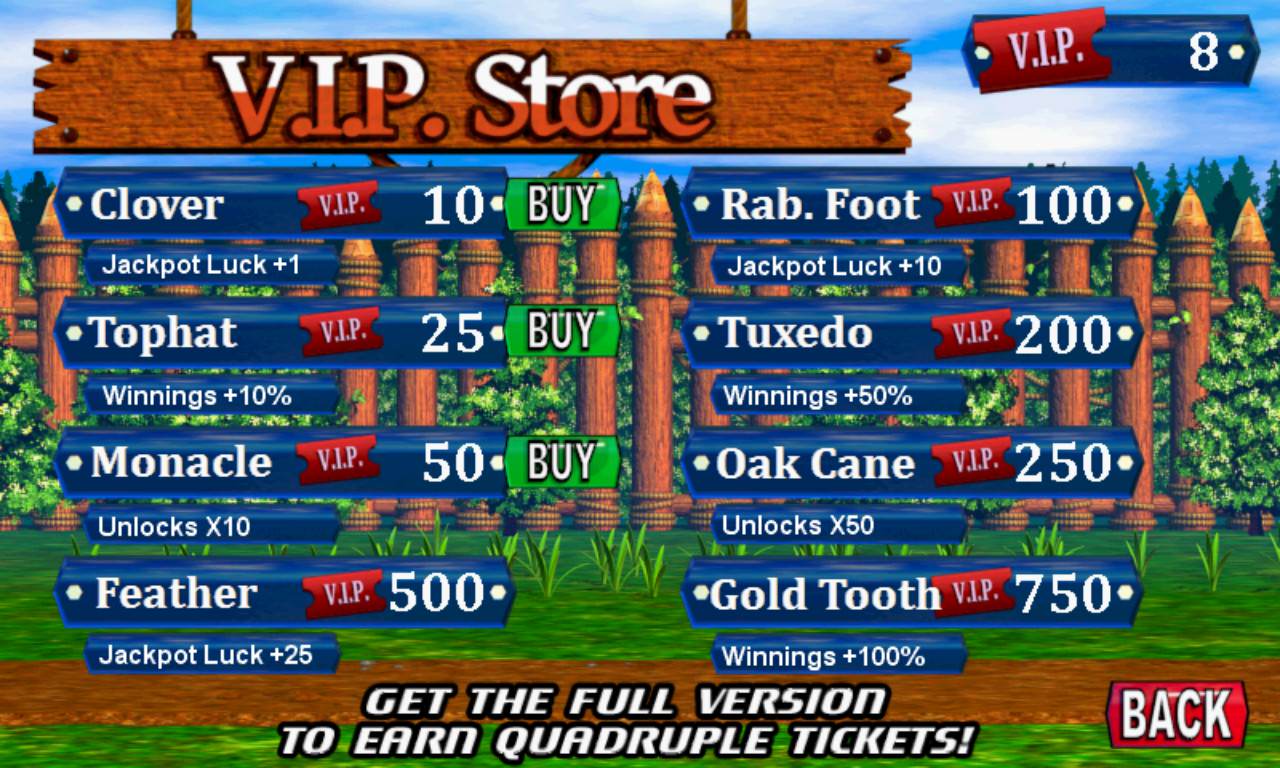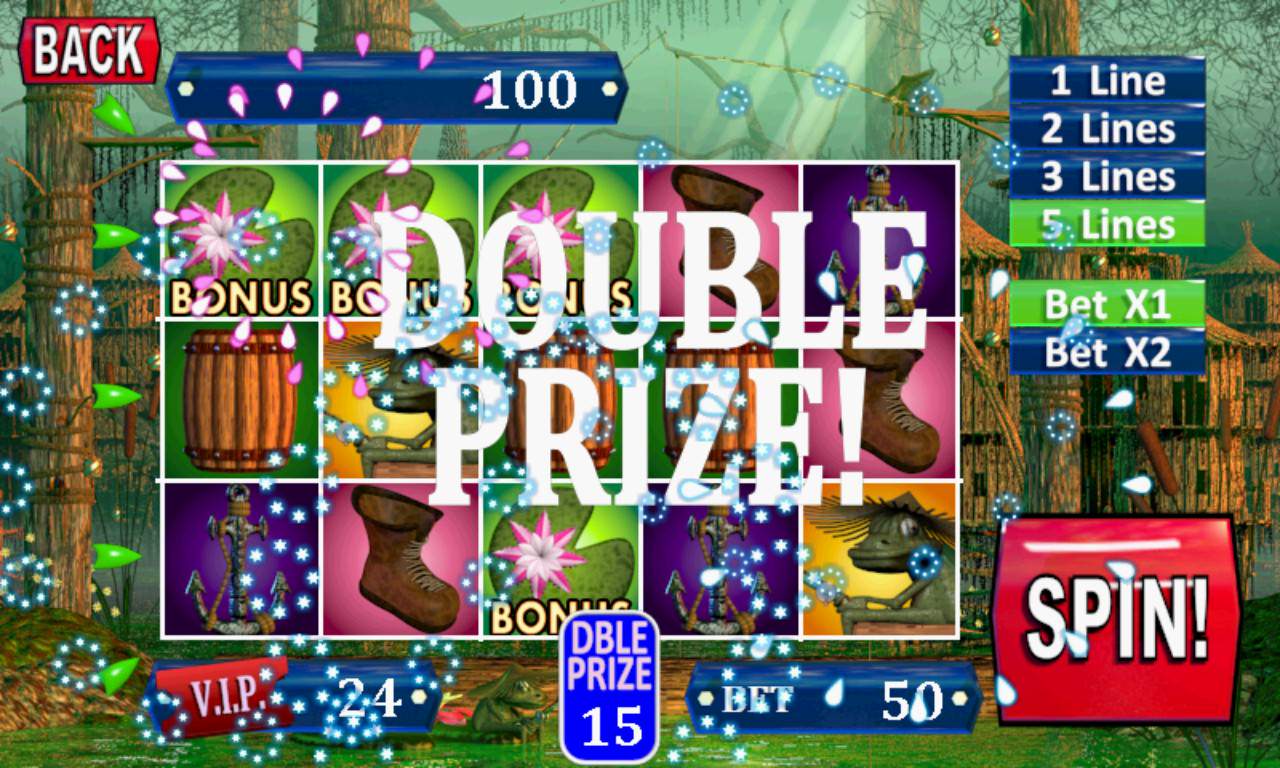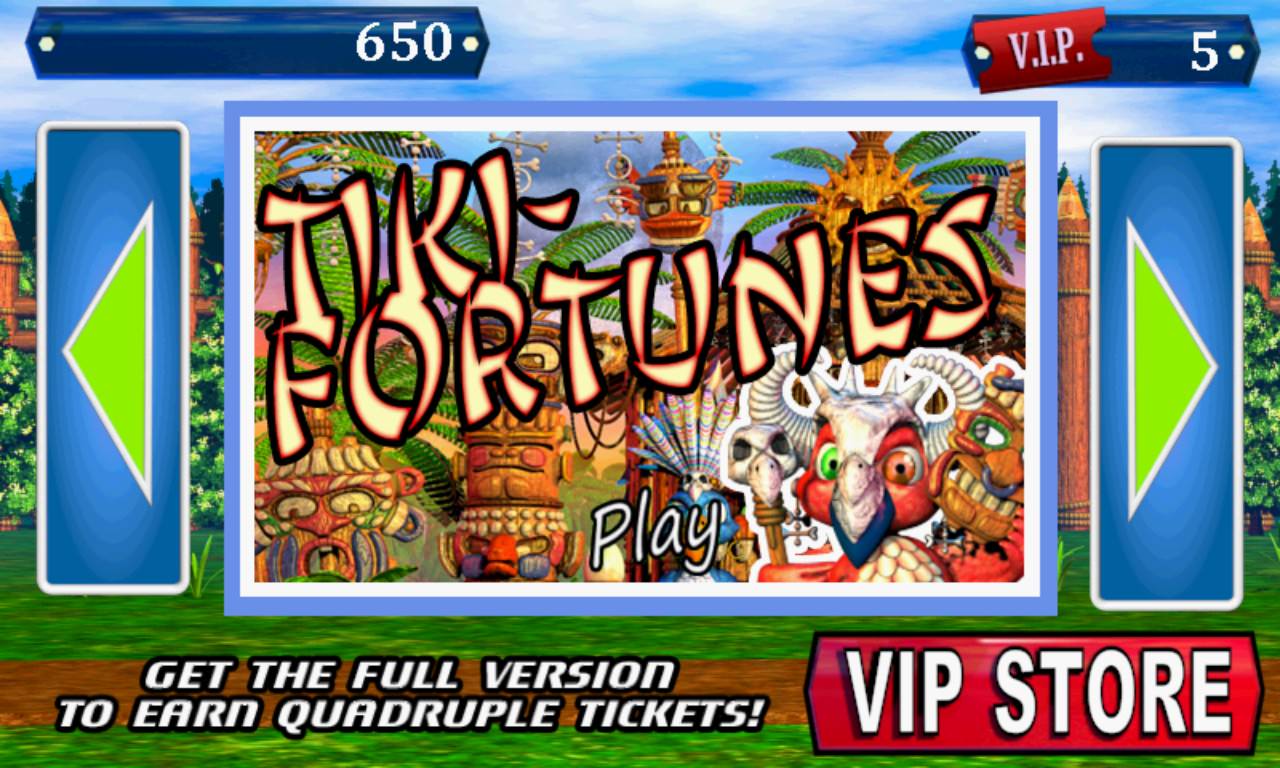 You can download a trial version for free here in the Store - buying the full version gives you more progressing 'power' in terms of the slot machine power-ups and winning possibilities, which seems pretty well balanced and for a reasonable cost.
Despite cute graphics and a jaunty musical soundtrack, VIP Woodland Casino is ultimately just five fairly similar five-reel slot machines, one after the other, and I'm not sure about game longevity. Still, it's fun for a quick 'gamble' while waiting in line - though you might want to turn the music down if you keep winning!