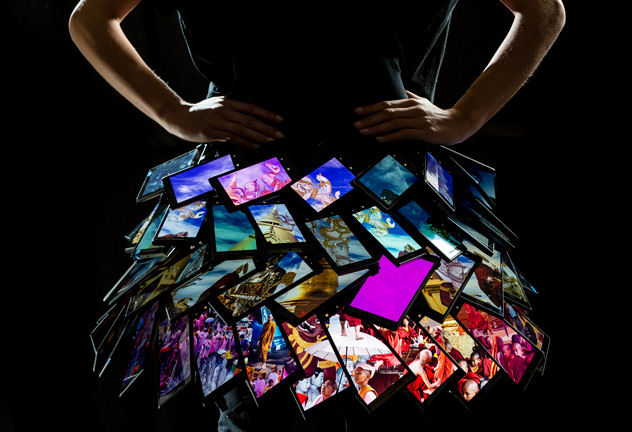 Here's how Nokia Conversations describes the interactive element of the skirt:
As the skirt moves, images on the screens change colour, creating a synchronised shimmering effect that emulates real-world fabric. To form this illusion, a bespoke app was conceived that employs GPS technology to align the wearer's movements with the skirt's sparkle.

Via a camera in the model's cap, the mosaic-style imagery will change from the Fyodor Golan AW Collection to a visual representation of the model's surroundings.
The skirt, described by creators KIN as "a wearable and experiment piece of technology", is certainly eye catching, though it may not be entirely practical. We can imagine that finding 35 plugs to recharge the skirt might prove to be something of a challenge.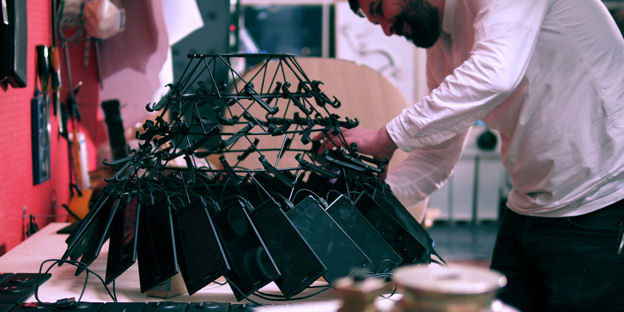 More information and pictures of the skirt will be shared via Nokia's social channels over the next few days.