From the description in the Windows Phone Store:
Run, jump, and smash as Marvel Heroes in a brand new endless runner! Compete with friends and fight Super Villains and their henchmen! How far can you make it?

Fly as Iron Man! Smash as The Incredible Hulk! Run and Jump as Cap! Run and Gun as Super Spy Black Widow!

Unlock additional Super Heroes…

Swing as Spider-man! Shoot arrows as Hawkeye! Create lightning! Unleash the Thunder as Thor! Binary BlastFight as Captain Marvel!

Assemble your Super Hero team to achieve the best score!
Unleash each Hero's devastating Special Attack!
Play in iconic Marvel locations!
Compete against friends to gain the top leaderboard position!
Upgrade your character to achieve an even higher score!
Keep the action going with new Super Heroes and location updates!
So it's essentially a 2D side-scrolling endless runner with appropriate powerups? All very cartoony, as you'll see below, though of course the Marvel heroes were cartoons in the first place, so....(!) Here are some screens: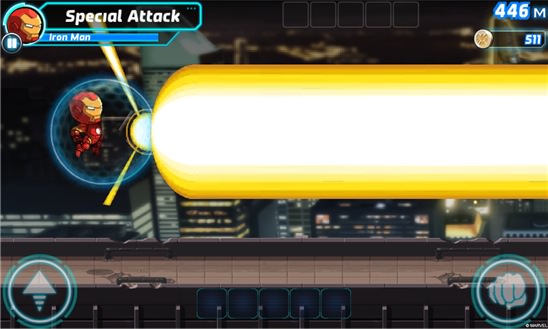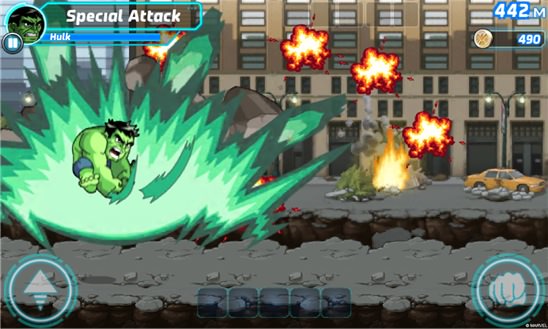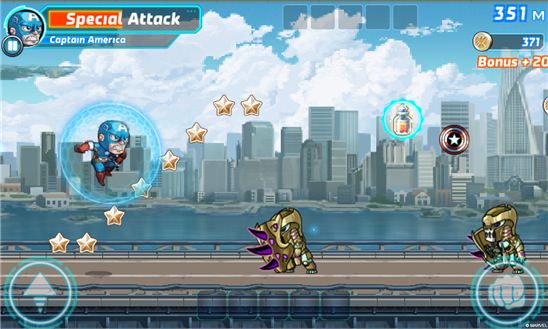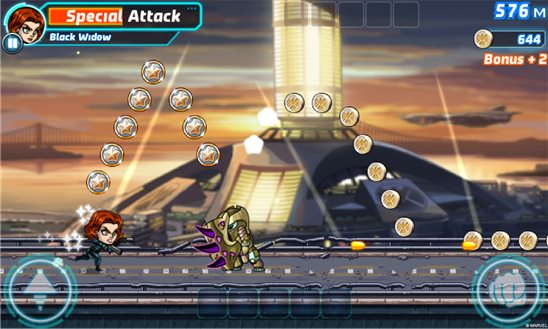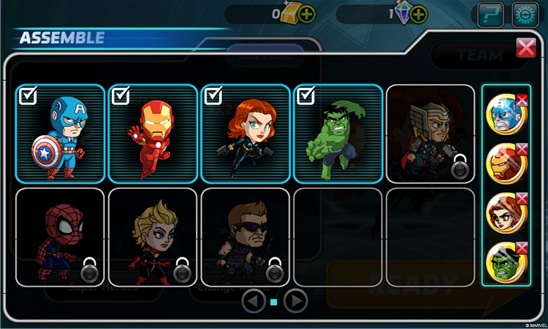 Villains like Loki make an appearance, of course - the idea is that you switch characters and use their special powers as needed for each foe encountered. More power-ups can be bought in-game with coins, though it's not clear yet whether extra IAPs are also available beyond the initial purchase price. We'll have a full review for you in due course.

You can buy RJS! here in the Store.