The key benefit of PressReader is that it gives access to so many newspapers. Stand alone apps may offer a neater presentation or more fully featured experience, but for those that like consuming news from multiple sources PressReader is a very compelling app.
On opening the app you'll be presented with a list of publications, organised by country. Each country listing can then be sorted alphabetically, by rating, or by date. Tapping on a publication takes you to dedicated page where you can specify which edition to downloads (up to 90 days into the past in some cases), as well as whether future editions should be delivered automatically. You can also opt to mark a publication as a favourite making it easier to find in the future.
We did have a few problems getting larger newspapers to download. It appears that the app needs to be running in the foreground, with the phone unlocked, in order for downloaded to be processes, though theoretically interrupted downloads will resume when switching back to the app.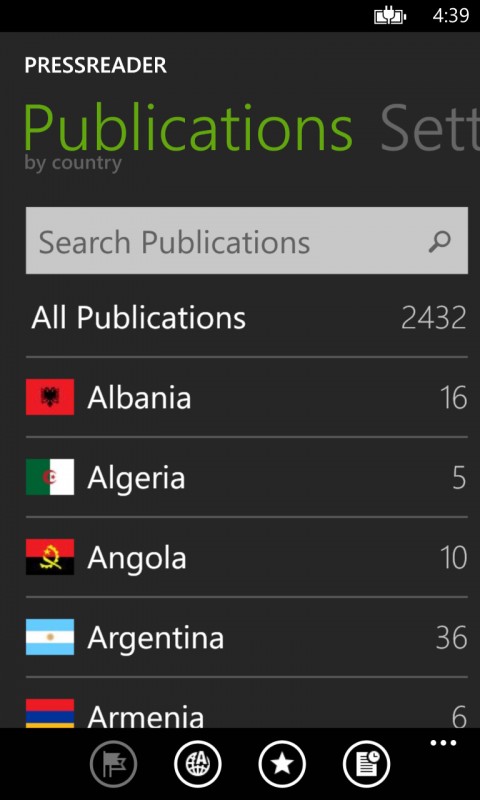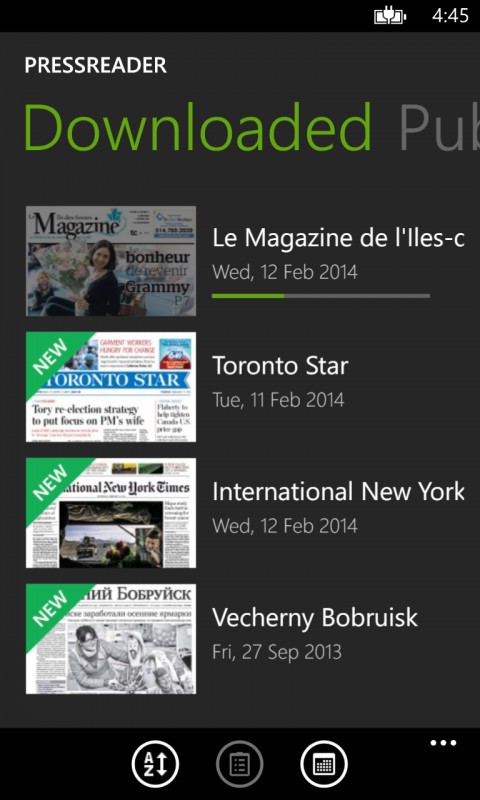 Once a newspaper edition has been downloaded it can be loaded into a viewer with a single tap. The viewer lets you zoom in to content and swap between pages with a single swipe. There's also an index (thumbnail) view that makes it easy to quickly jump multiple pages and/or sections. In addition to the digital replica view, most titles also offer a text view (reflowed text and illustrations), which is generally easier to read on a mobile device. From the text view, which has configurable font sizes, it is also possible share an article by email or social media.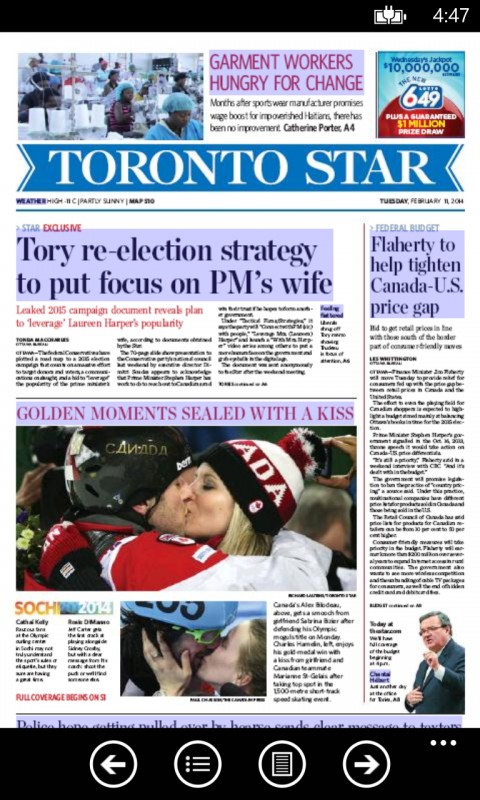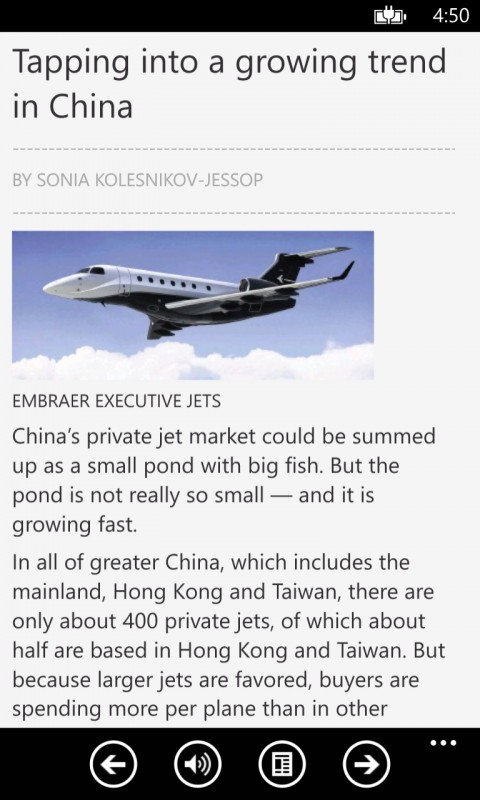 PressReader has the best coverage in the US (289 titles), Canada (294 titles), India (236 titles), Australia (191 titles) and the UK (247 titles), but has content available from 97 different countries in 55 languages. Titles range from internationally recognised titles like The Wall Street Journal and The Guardian to local and specialist newspapers.
Windows Phone Store description:
With over 2,300 full-content newspapers and magazines from 97 countries in 55 languages in just one app, PressReader provides readers with the most immersive and rewarding way to experience the world's best press!

If you're looking for the ultimate reading experience for your favorite newspapers and magazines, then you have to try PressReader, which is without a doubt the most satisfying, engaging, feature-rich and entertaining newspaper and magazine reading application you'll ever use – available to users with a subscription to PressDisplay.com.
PressReader is a free download from the Windows Phone Store