The option to control the Windows Phone keys (back, Windows, and search) vibration is added to the touch Settings module, the same location from where the touch sensitivity (super sensitive touch / glove mode) and the double tap to wake up features are controlled.
We would generally recommend leaving the vibration on as the haptic feedback gives an easy to recognise indication that you have pressed a key, but this is really down to personal preference. The amount of energy used by the vibration motor is minimal, so any potential battery saving from switching it off is insignificant / not observable (you'll get more mileage, battery wise, out of disabling Bluetooth, managing background tasks / apps, or by remembering to lock your phone once you've finished using it).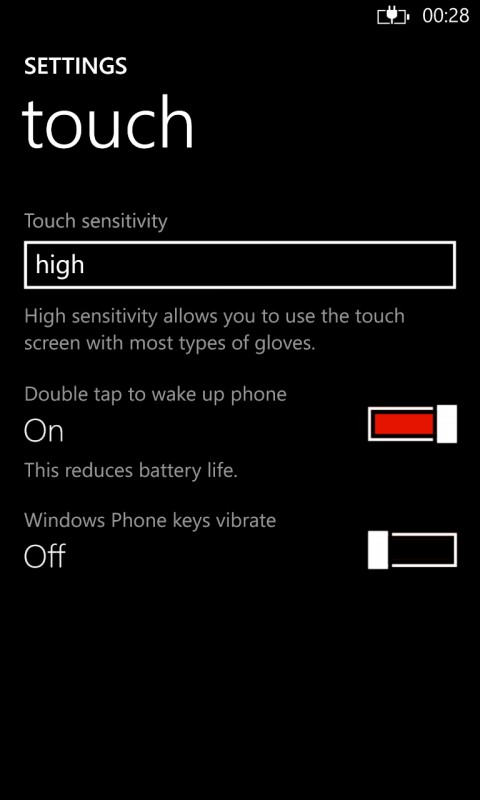 Windows Phone Store description:
High sensitivity allows you to use the touch screen when wearing most types of gloves. Fine-tune your Nokia Windows Phone experience with this helpful app. Download and find it under Settings. Check back for updates to ensure you have the latest features and improvements.

touch is a free download from the Windows Phone Store.
Via: WMPowerUser