The linking together of Microsoft's enterprise and consumer focused unified communication products is an important step in simplifying the Seattle based company's product offerings, something that was necessary given the disparate origins of the two products.
Microsoft is also planning on adding native interoperability between Skype and several legacy video conferencing systems, in an effort to help its customers achieve a continuing return on existing investments.
Both of these initiatives, as well as burnishing the credentials of Lync in general, increase the usefulness of the Lync app on the Windows Phone and other mobile platform. The underlying aim is to ensure that Lync can serve as a central hub for unified communications in the enterprise environment, that's something that particularly relevant for mobile, which for many users will be the touchstone for voice and video communications enabled by Lync.
In promoting the new feature Microsoft highlights a number of use cases including using the functionality to enable richer customer service and support experiences, communicating with business colleagues outside your own company via video, and business users wanting to keep in touch with friends and family while on the road.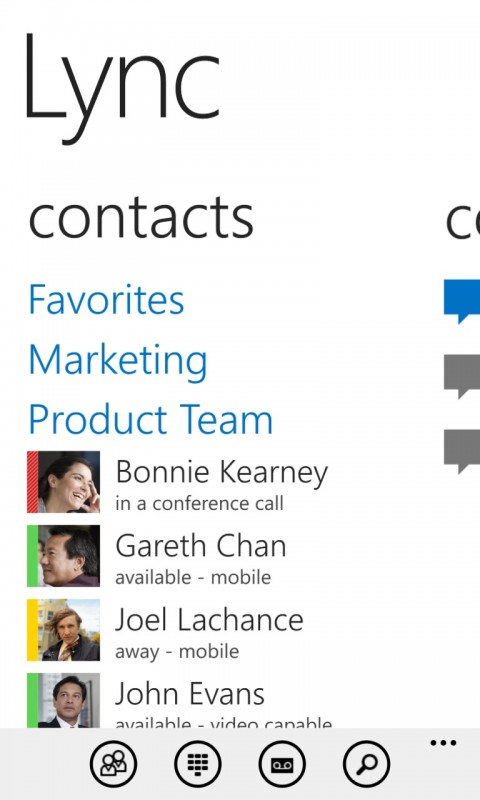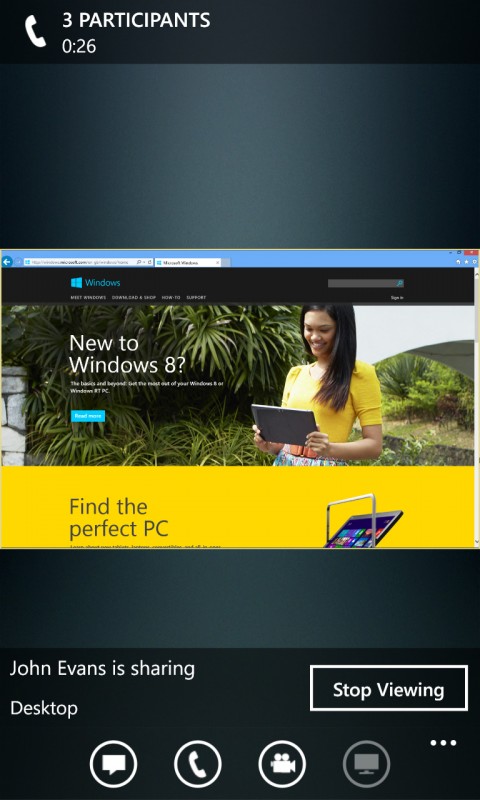 Lync 2013 Windows Phone app
In a blog post on NextHop, the official Lync blog, Carl Olivier, the Principal Program Manager for Lync-Skype connectivity, offers some further details on Skype to Lync interop:
The headline of course is that we just added Video calling between Lync and Skype. This is the next phase of our plan to extend Lync enterprise communications to include the Skype consumer community. And there's more - Calls will use a common enterprise-class security mechanism, so customers get end-to-end encryption based on well-established enterprise standards like TLS, SRTP , STUN, TURN and ICE.

We're also improving audio quality by using the SILK codec from Skype - designed specifically for real-time calling over the Internet. SILK has proven to be ideal for mixed enterprise/Internet calling scenarios.
At the Lync conference Microsoft also confirmed that Lync has become a billion dollar business, as illustrated by the infographic below: