From HERE's Three Sixty blog:
HERE Transit improved its coverage and functionality in Taiwan, Singapore, Mexico City, Israel, Sweden, Rio de Janeiro, Kansas City, and Albuquerque. It also introduced fresh data sources for Beijing and Shanghai.

If you live in or travel to the German cities of Cologne, Bonn, Bergisch Gladbach, Leverkusen, Solingen, Remscheid and Wupperal, you can now use HERE Transit to plan your journeys or check schedules of buses, trains and trams.

More recently, HERE Transit added full country-wide timetable routing in Ireland. And timetable support has been added to the service in Rome, Milan, Hong Kong, Shanghai, Bordeaux, Paris and it will be gradually rolled out in Buenos Aires too.
There's no need to install a new version of the add to get the new coverage area, the necessary information will be updated transparently in the background the next time you use the app.
You can see more information about the areas covered within the app itself. Selecting coverage from the main app menu opens a dedicated coverage pivot view, which shows you coverage information for your current area, nearby towns and cities (sorted by distance from your current location), and all town and cities (sorted alphabetically). For each city and town covered a detailed description of both the types of public transport (trains / trams/ buses) and the type of routing information (map based / schedule based) is provided.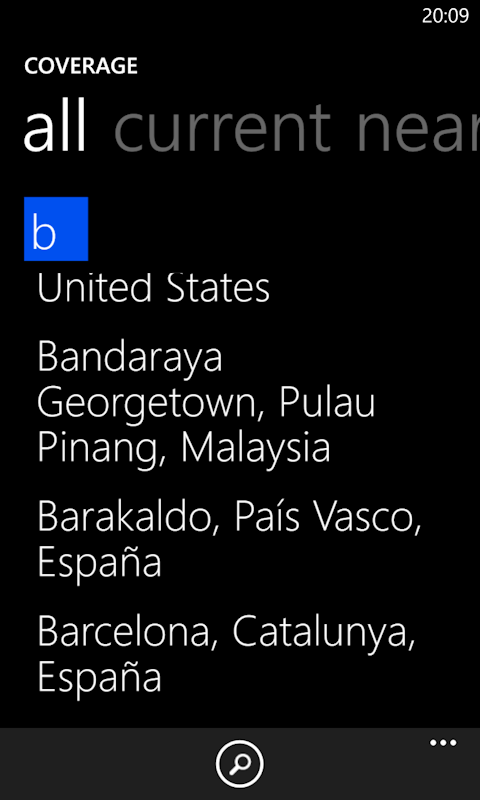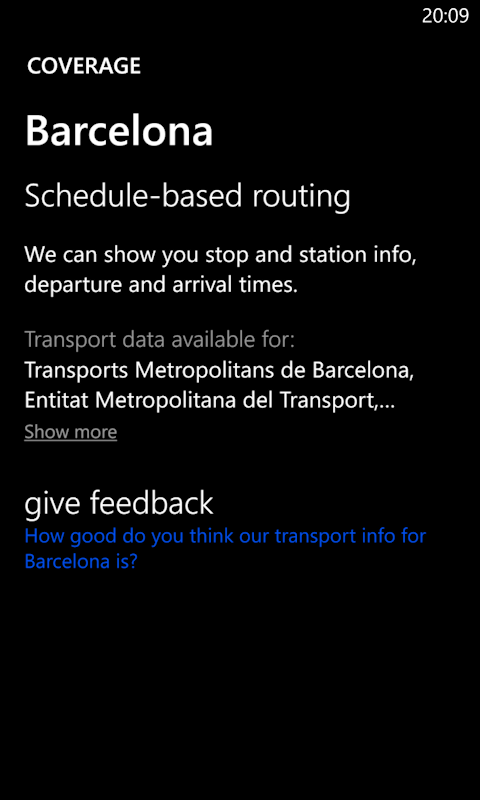 Windows Phone Store description:
HERE Transit makes it easier for you to get anywhere by bus, train, and subway. Customise the way you use public transport and quickly compare routes, departure and arrival times and how far you need to walk for each route option.

HERE Transit can be downloaded from the Windows Phone Store here (Nokia devices) and here (non-Nokia devices).