From the Windows Phone Store description:
This city is in trouble. Pollution is choking the air and trash piles up on the streets, beaches are filled with sludge and trees haven't bloomed in years. It's up to you to save the city!

In Nokia Modern Mayor, you are the head of a dying town with a mission to turn it once again into a thriving, green metropolis. With Townhall Laura, the snappy city publicist guiding your way, you can recreate the city of dreams.

BUILD THE CITY. Nokia Modern Mayor allows you to plan and build: construct roads, apartment blocks, towering offices, malls, and restaurants; and brighten up the world by planting nice airy forests.

THE NATURE RESPONDS TO YOUR CHOICES. The cleaner the town, the greener the fields. Oceans turn blue once again and beaches are reopened, all thanks to you!

MAKE A DIFFERENCE. Modern Mayor isn't just a game. It's a chance for gamers to change the world in reality. In-app purchases go towards charities you select, each making the world a little better and healthier.

PLEASE NOTE. While Nokia Modern Mayor is free to play, some game items can be purchased with real world money.

It's a simulation game, think Sim City but scaled down a bit and with less going on. The best way to review Nokia Modern Mayor is to walk you through the set-up and gameplay: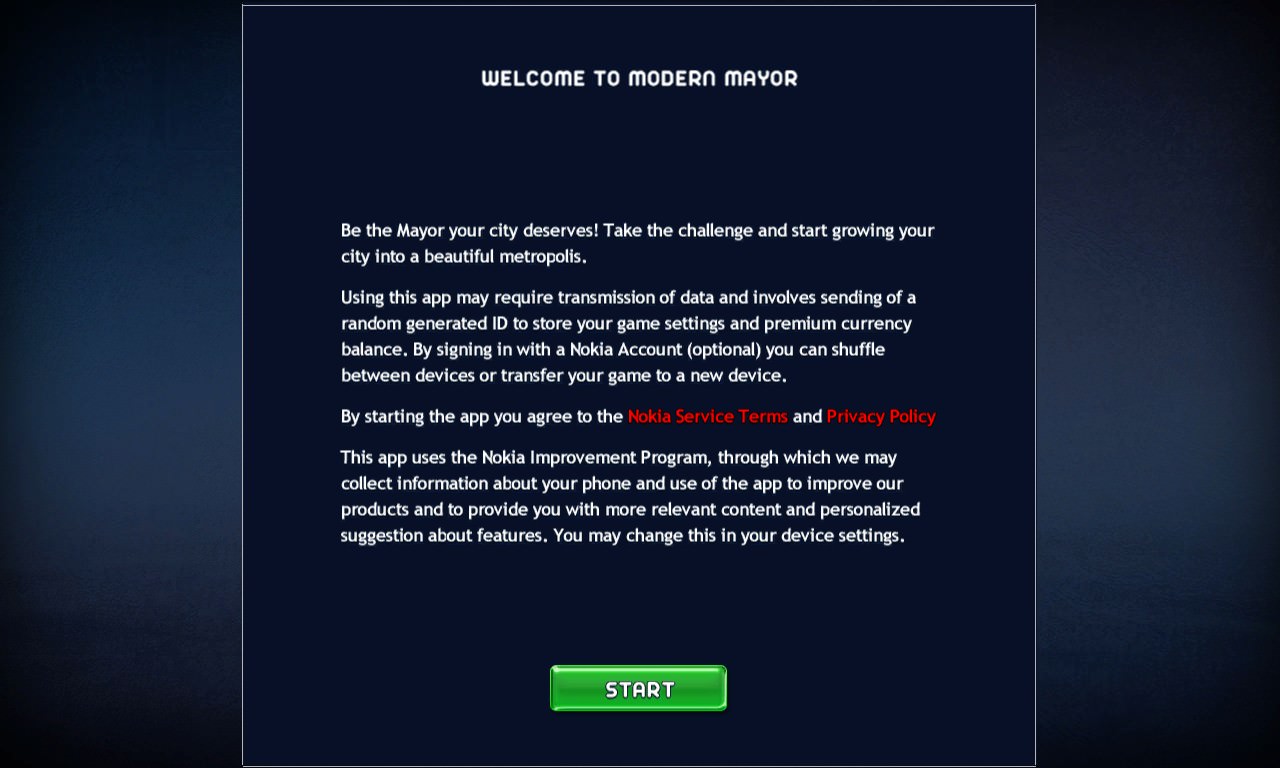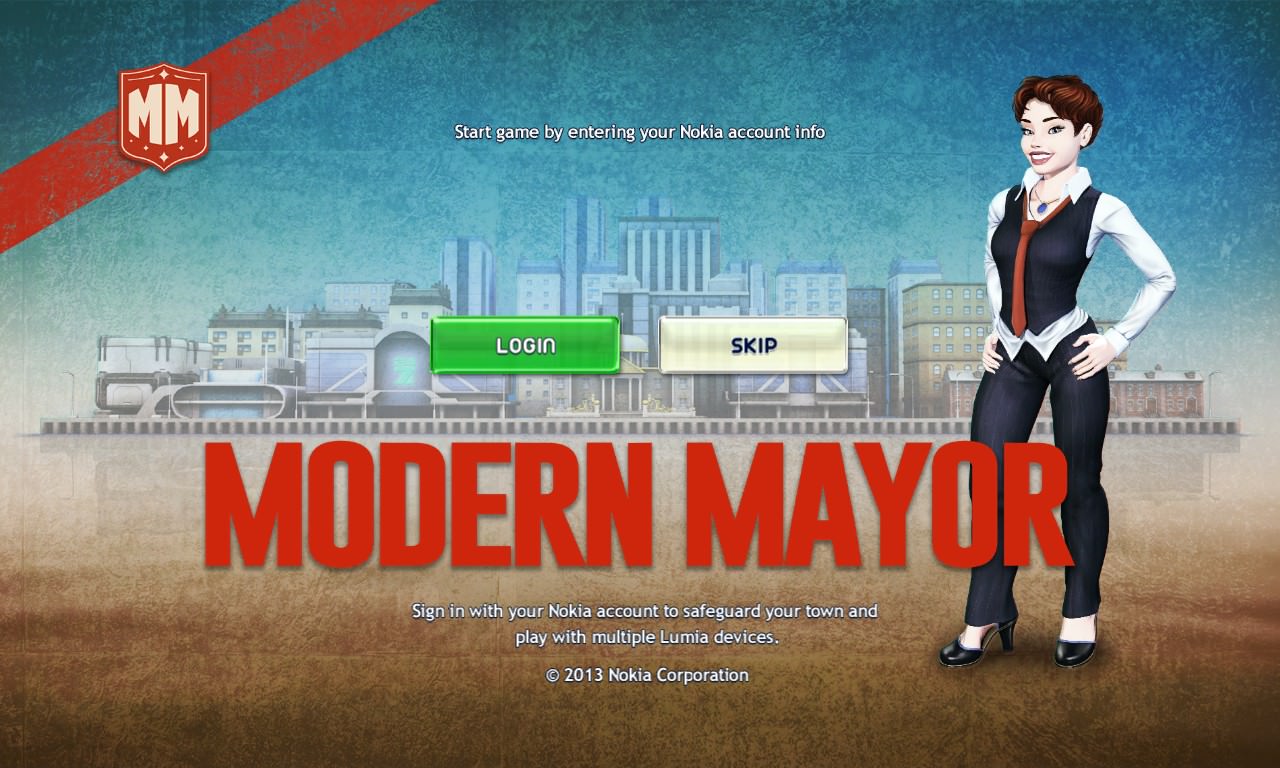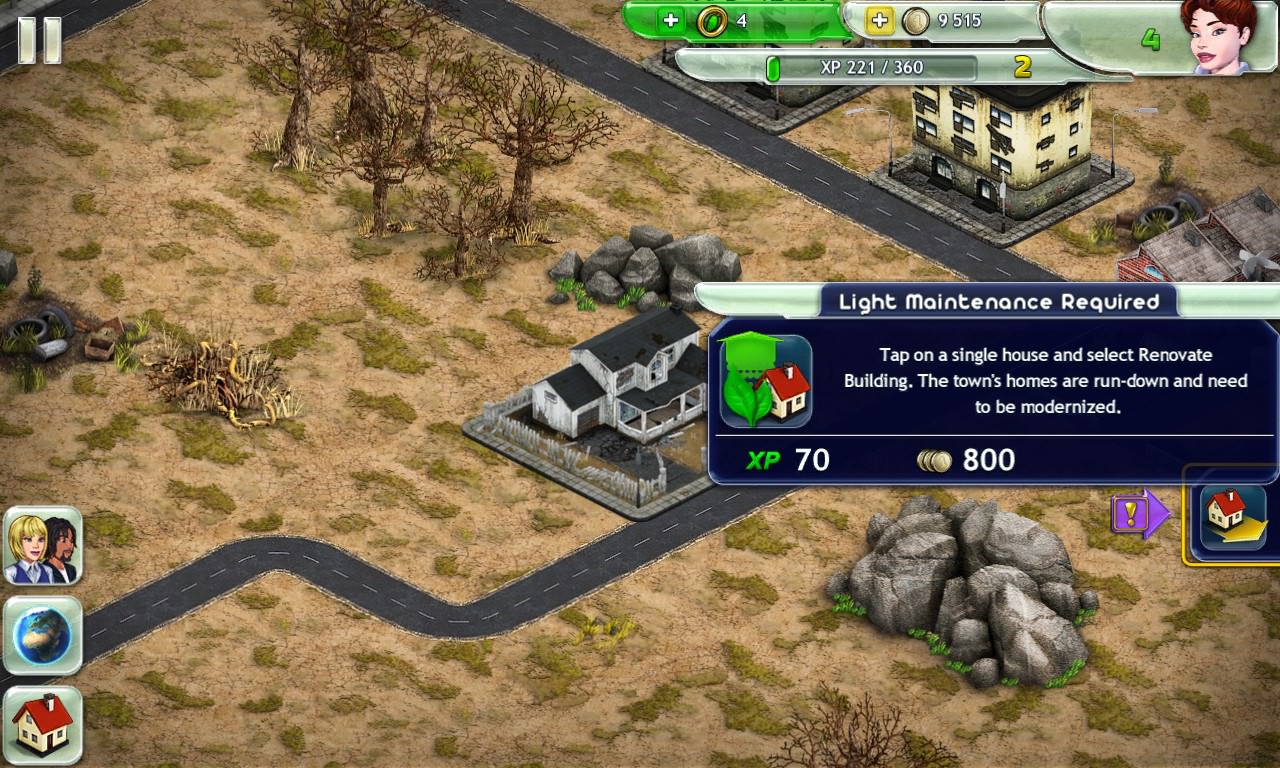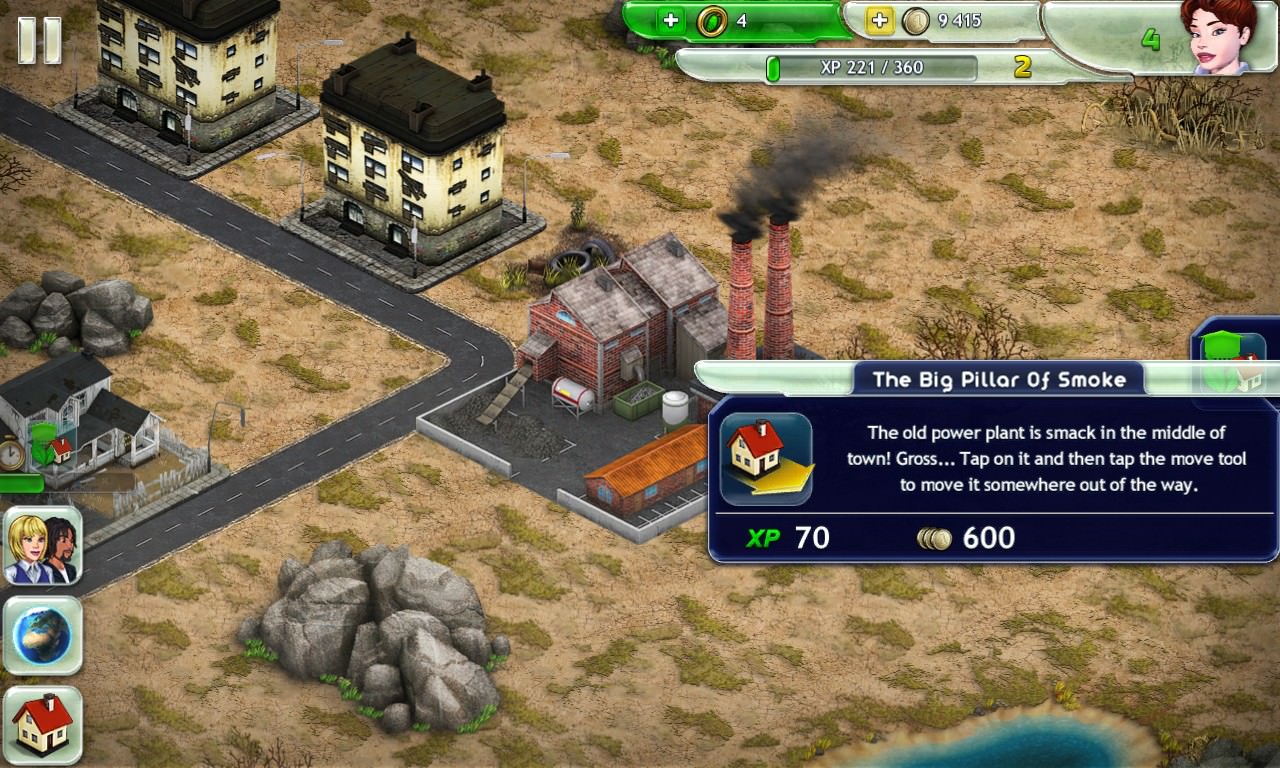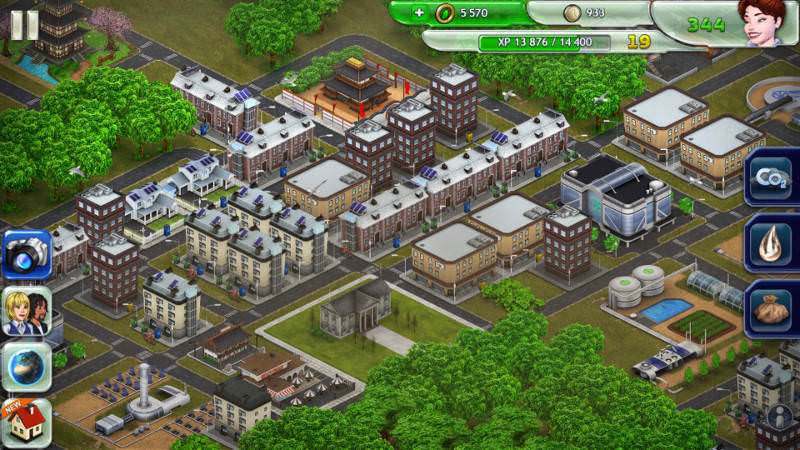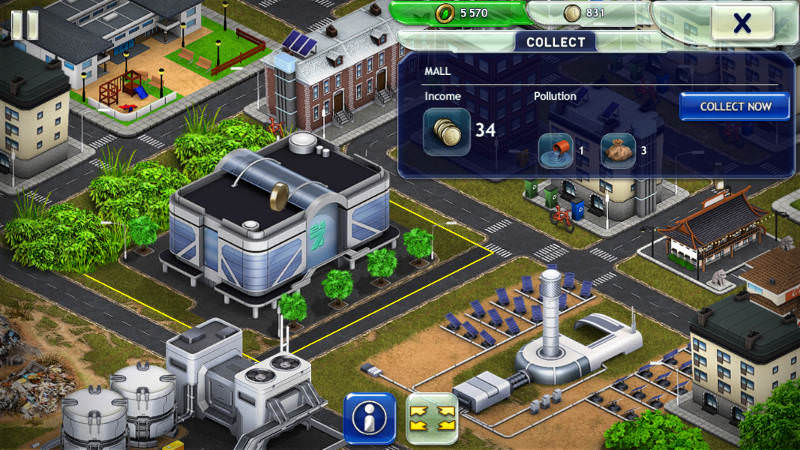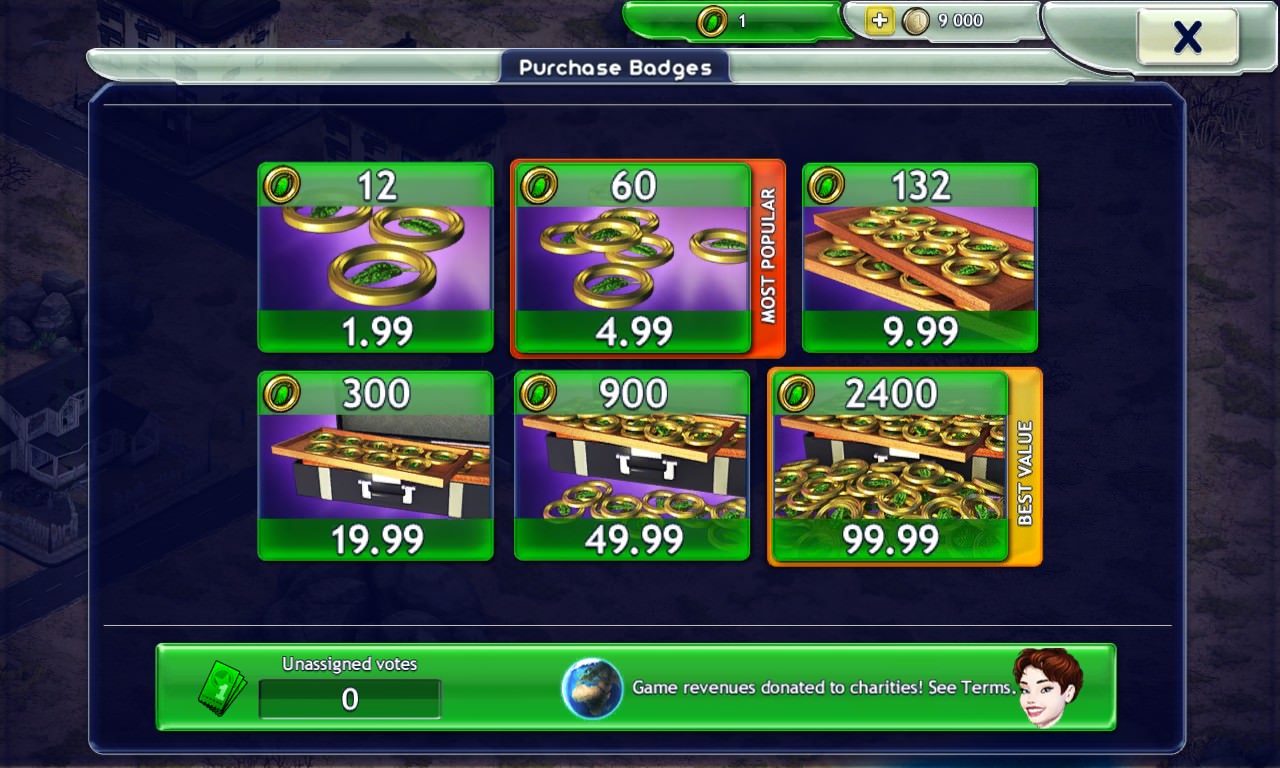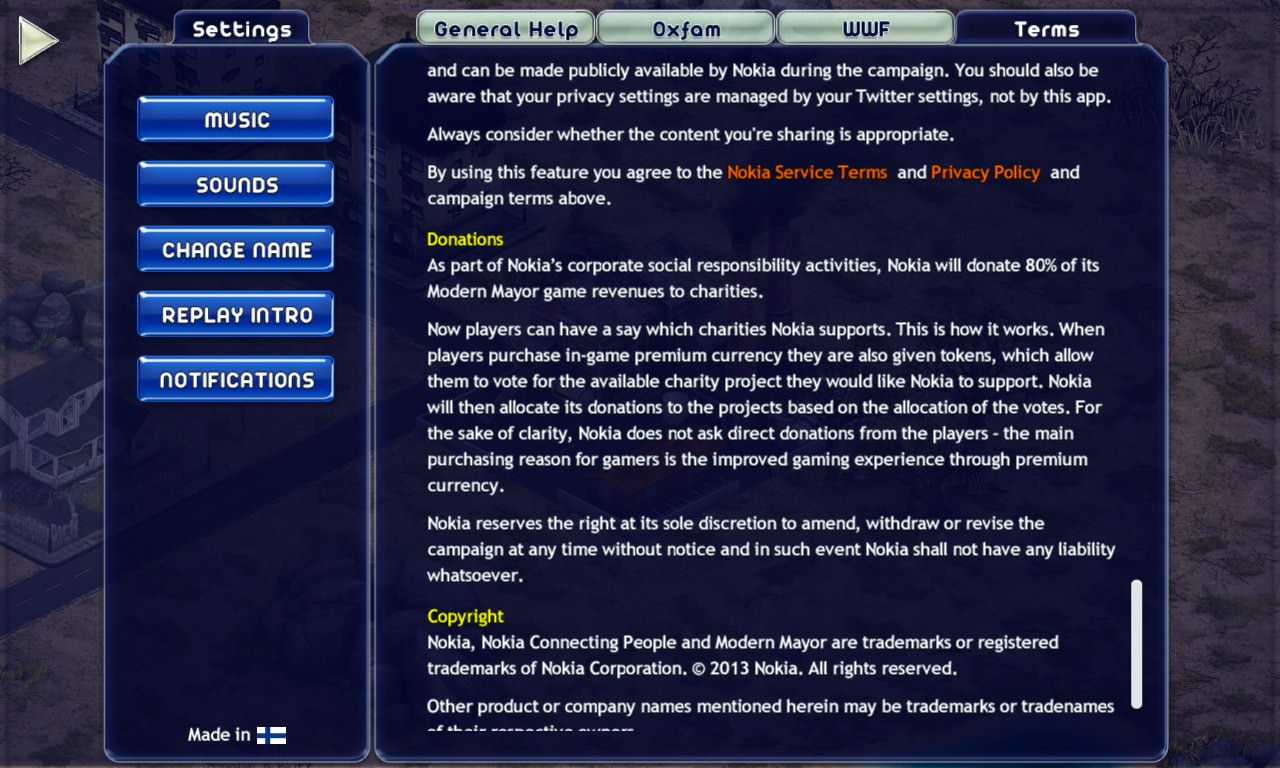 The whole point of higher resolution displays on smartphones is that graphics and text can be sharper - NOT SMALLER. Graphics and icons aren't such an issue (though some of the icons here could be bigger) - but the game designer made a huge, a massive error when he or she decided to go with the font sizes here. Has there really been no play testing at all? Surely real world users would have picked this up when playing on actual handsets at an early stage?
Look, it feels churlish to be bashing what is at heart a slight clumsy attempt to give something back to the planet and to charity - but there are ultimately many better ways to give directly to both causes, ways that don't involve wasted time and chronic eye strain.
You can download Nokia Modern Mayor here in the Store if you want to try it for yourself. Comments welcome - am I wrong in my assessment?
PS. There's also an official Nokia promo video - which is, I contend, more accessible and fun than the game itself(!)