image credit My Nokia Blog
In addition to these two, "Food Panda" (a food ordering service) was also mentioned, though it doesn't have worldwide availability, of course, only working in India, Indonesia, Malaysia, Pakistan, Singapore, Taiwan, Thailand, Bangladesh, Vietnam, Czech Republic, Hungary, Poland, Romania, Slovakia, Russia and Ukraine.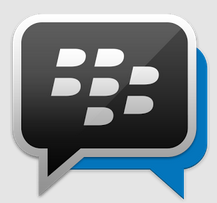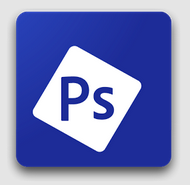 Assuming that BBM will be roughly equivalent to its counterpart on Android (a few months ago), we can expect:
• BBM is always on and always connected – no app to open
• Know when messages have been delivered (D's) and read (R's)
• Say 'hello' with BBM Voice – free voice calling between BBM Contacts*
• Quickly share photos, files, documents, voice notes and more
• Allow contacts to view your location live on a map, powered by Glympse*
• See when contacts are responding to your message
• Emoticons for every mood and emotion let you express yourself
BBM lets you protect your privacy. You control it:
• You chose how to share your information - BBM uses PINs instead of phone numbers or email addresses so that it's more private, and you always control who can contact you
• You chose your contacts – 2-way opt-in means you have control over who is able to message you
Chat and Share with many at once:
• Groups – BBM groups help you share pictures, lists, and appointments with group members. You can even be in a group with people who aren't part of your own BBM contact list.
• Multi-person chats – Invite multiple contacts to have a chat together.
• Broadcast messages – Send a message to multiple BBM contacts at one time.
BBM Channels: Join conversations happening now about the things you love.*
• Create a new channel to share your thoughts, ideas and passions.
• Subscribe to an existing BBM channel to join chats with others who share your interests.
Create your own BBM profile:
• Post a profile picture using images, pictures or even animated pictures (GIFs).
• Update your status to let people know what you're up to or how you feel
Similarly for Photoshop Express, with the main bullet points being:
•Basics: Crop, straighten, rotate, and flip your photos. Remove red eye.
•Auto-Fix: A one-touch adjustment for contrast, exposure, and white balance. 

•Color: Slide controls for clarity, contrast, exposure, highlights, shadows, temperature, tint, sharpen and vibrance. 

•One-touch filters: Choose from more than 20 eye-catching effects! 

•New image rendering engine improves performance and enables handling of large file sizes – i.e. panoramic photos
•Share to all your favorite social sites: Facebook, Twitter, Tumblr, Adobe Revel and more. 

•One place for all your photos: Upload your photos to private albums in Revel to view and share memories across devices.
Social messaging systems are really all about which ones your friends and relatives are 'on', of course, but it's good to see BBM making its way onto Windows Phone too - another communications option.
Photoshop Express isn't really as needed, given the wealth of similar applications already in the Windows Phone Store (not least Nokia's own Creative Studio), but there are the Adobe and Photoshop names, so if nothing else there's added credibility to the platform and ecosystem.