While Windows Phone has always had the ability to chat over the Facebook Messenger platform as part of the operating system, splitting out that functionality will allow a larger feature set to be addressed, including Facebook's popular 'stickers' and emoticons, but more importantly the ability to use the group chat feature.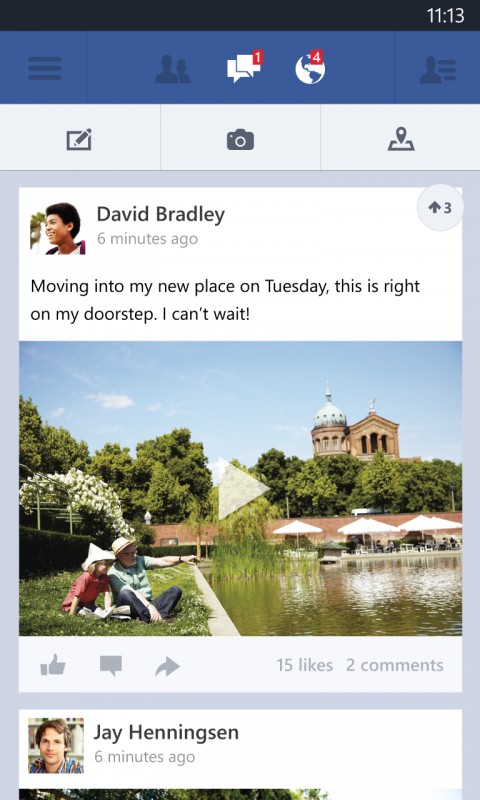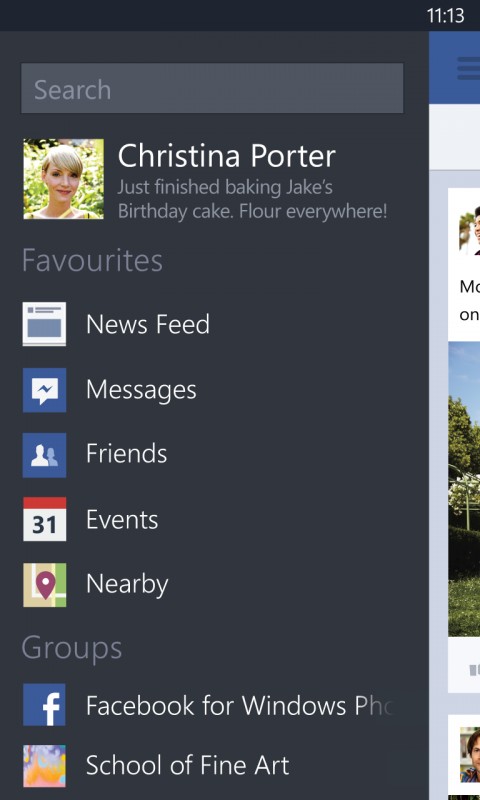 Facebook's current Windows Phone app
It also fits in nicely with Facebook's current strategy of relying less on a monolithic destination application and focusing more on standalone application and services. The recent release of 'Paper' on iOS, as well as the distinct nature of Instagram (and the commitment to keep WhatsApp as its own service) backs this up.
There's no confirmation if the app has been developed by Microsoft for Facebook in the same way as the native Facebook app to Windows Phone. The app is in the 'coming soon' category and should be available in the next few weeks.