Other changes available from launch include easier access via the web thanks to easier to remember URLs (e.g. tenantname.onedrive.com), improved usability thanks to the "new user experience enhancements" (i.e. OneDrive has a better look and feel / is easier to use than SkyDrive Pro), and the ability for on-premises SharePoint customers to configure OneDrive for Business with just a few clicks with Service Pack 1 (i.e. easier to integrate / roll out to existing set up / infrastructure).
Other changes schedule to arrive later in the year include advanced auditing and reporting features, encryption at rest, data loss prevention, extensibility improvements, and the option for higher storage limits. All of this is aimed "making OneDrive for Business the best file, sync, share, and collaboration solution available", as Microsoft's looks to compete with third party services like Box and Dropbox.
From Microsoft:
OneDrive for Business (formerly SkyDrive Pro) is personal online storage for a company's employees. It's the place where people can store, sync, and share their work files across multiple devices with ease and security. With OneDrive for Business you can collaborate with others in real time right from within Office and edit documents from virtually anywhere via a web browser in real time using Office Online. Accessing your files from multiple devices is a cinch with native OneDrive for Business and Office Mobile apps (including Windows Phone, Windows 8, iOS, and Android devices).

Not only is OneDrive for Business a simple and intuitive file sync and storage solution for employees, it's a trusted service that provides enterprise-grade content management, compliance, and administrative controls, and it is financially backed by the industry-leading Office 365 Service Level Agreement.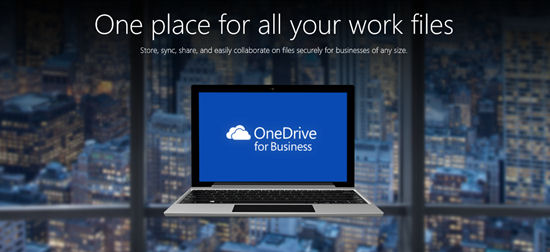 The stand alone version of the service offers 25GB of storage per employee at the entry level. Standard pricing per employee is $5, but an introductory pricing promotion will set the price at $2.50 until the end of September 2014. Most existing corporate Office 365 users will find that One Drive for Business is included as part of their existing subscription, with the new name and capabilities automatically rolled out to them over the next few days.

More information of the OneDrive for busines soffering is available in this OneDrive blog post.