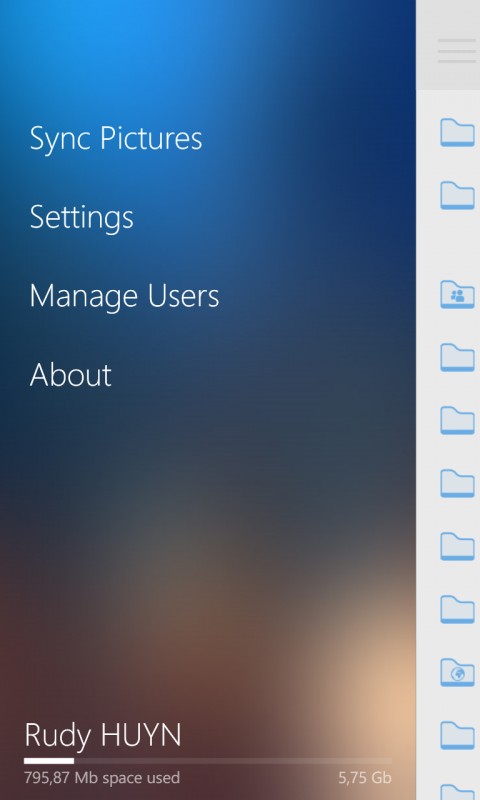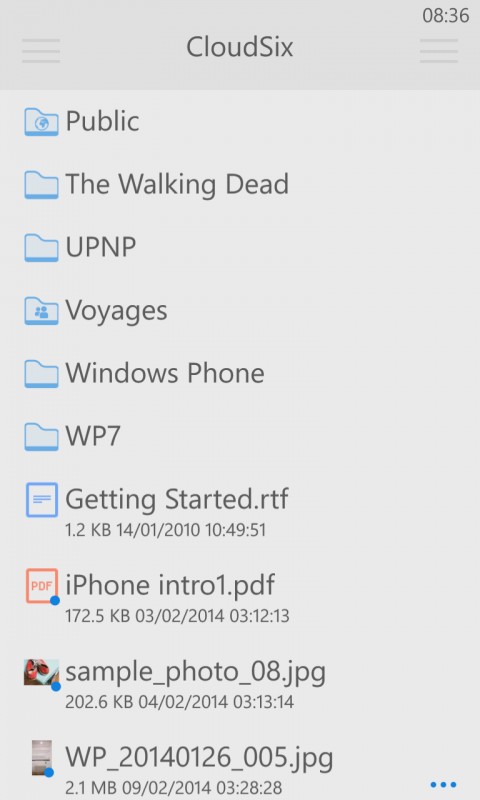 Photos can be uploaded manually, or set to upload automatically when the device is connected to WiFi and being charged (similar to Windows Phone built in OneDrive photo back up feature). The app can download any file stored in your Dropbox account, but for most content types relies on you having an app on your phone that can handle the file in question (e.g. a .3gp file will open in the standard video player). The exception to this are image and text files, which are handled within the app itself (with appropriate saving and info options).
As you might expect for a cloud storage client there's also support for creating folders via the apps' main menu, plus the ability to rename, delete, and share content via a context menu (long press on a file or folder). A clever touch is support for marking files as favourites, something that is especially handy if you have a lot of content in your Dropbox, and which also makes it easier to access favourited content when offline (Quick Access).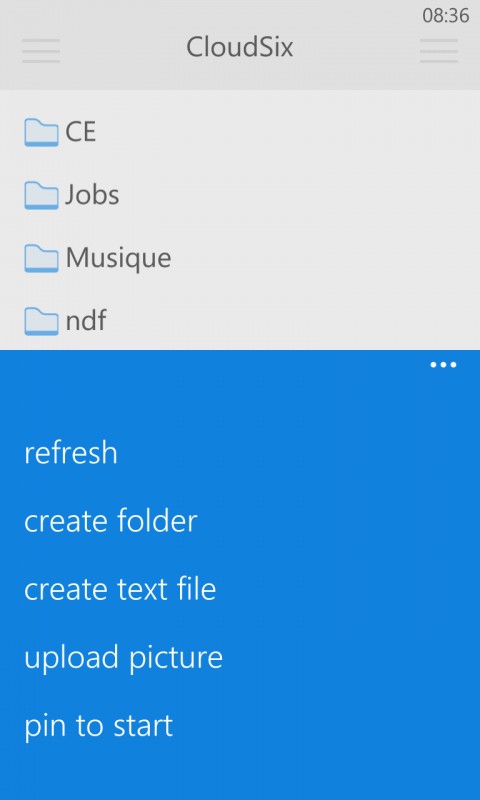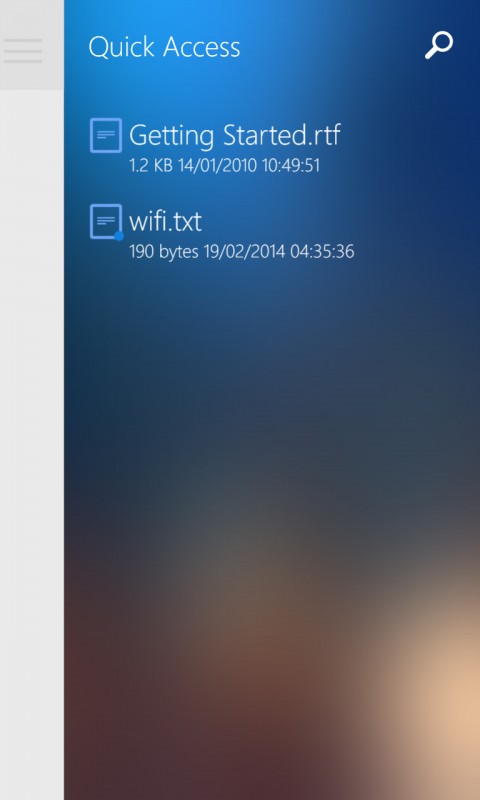 It's also interesting to note that Huyn is encouraging other developers to use CloudSix as a way of adding Dropbox functionality to their own apps. The presence of an API within CloudSix means that with the addition of just a few lines of code third party apps can get access to a CloudSix powered file picker (retrieve content from Dropbox) and file saver (save content to Dropbox). For example, a fitness tracking app could use this functionality as a way of backing data, perhaps as an alternative to Microsoft's OneDrive service, or an eBook app could use this as a way of easily getting personal content on to the device.
The blog post that discusses this API functionality also notes that Huyn is planning to add support for OneDrive, Google Drive, Box.com and Mega.co. That means we can expect to see CloudSix for Google Drive (and the other services) arrive in the Windows Phone Store in the not too distant future.
Windows Phone Store description:
CloudSix for Dropbox is a full featured and free client app for Dropbox.

CloudSix for Dropbox lets you bring all your photos, docs, and videos anywhere and share them easily. Access any file you save to your Dropbox from all your computers, phones and even the Dropbox website!

Features:

Access all your photos, docs and videos from any device.
Automatically save photos and videos to Dropbox when your phone is charging
Share a link to even your biggest files — no more attachments!
Add files to your "Favorites" for fast, offline viewing.
Multi-accounts: access to your dropbox accounts without sign in/sign out
Protect your files with a pin-code
CloudSix for Dropbox is a free download from the Windows Phone Store. In app advertising is used to support the app, but these can be removed via a one off in app payment of £0.99 / $1.29 / €1.29.