Kobo provide a full service eBook experience, similar to the part Microsoft owned nook and Amazon's Kindle, with the ability to browse, buy, and download eBooks and other digital content. Depending on the country in which you use the app there is access to up to 4 million titles in the Kobo eBookstore, from best-sellers to classic and comics.
Key reading features include the ability to sync bookmark pages and reading position to the cloud (multi-device support), a "night mode" that enables a softer background light, and the ability to customise the look and size of text. The Windows app include an exclusive feature, the ability to pin content to the Start screen for easy access.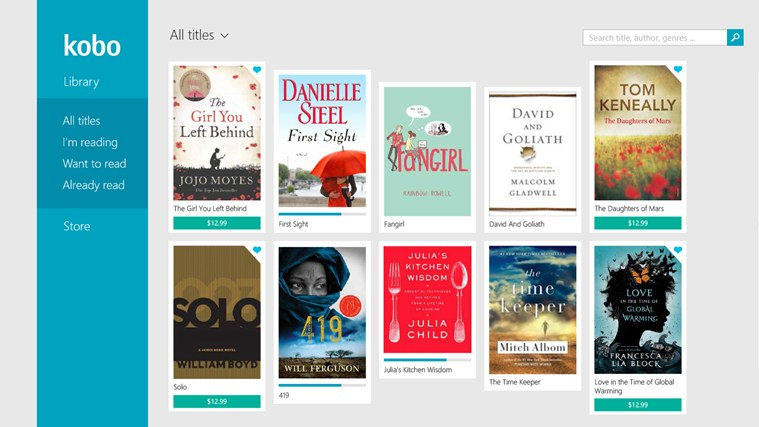 From the Kobo press release:
This spring Kobo will introduce the Kobo eReading app for Windows Phone to its line-up of top ranked applications. The Windows Phone experience will operate with the same functions as the Windows App for notebooks, tablets and desktops, offering the best content and experience to its readers.
The Windows 8 app is available for download now from the Windows Store. The Windows Phone 8 version of the app is expected to follow some time in the next month or so. For Windows Phone users this will provide an alternative to Amazon's Kindle app and for existing Kobo device owners it will extend their reading experience to their Windows Phone device.
It's notable that nook, a Kobo competitor, has yet to release a Windows Phone app. That's despite a $300 million investment by Microsoft as part of strategic partnership with nook's parent company Barnes & Noble.