From the game description:
Set in stunning 3D environment, your job will be to throw Bubble Blast at enemies and push them into the surroundings water. Be aware that the enemies are smart and have protected themselves in such a way you could lose Bubble Blast friends if you are not careful enough.

Here's a walkthrough, as I played right through the 20 or so demo levels: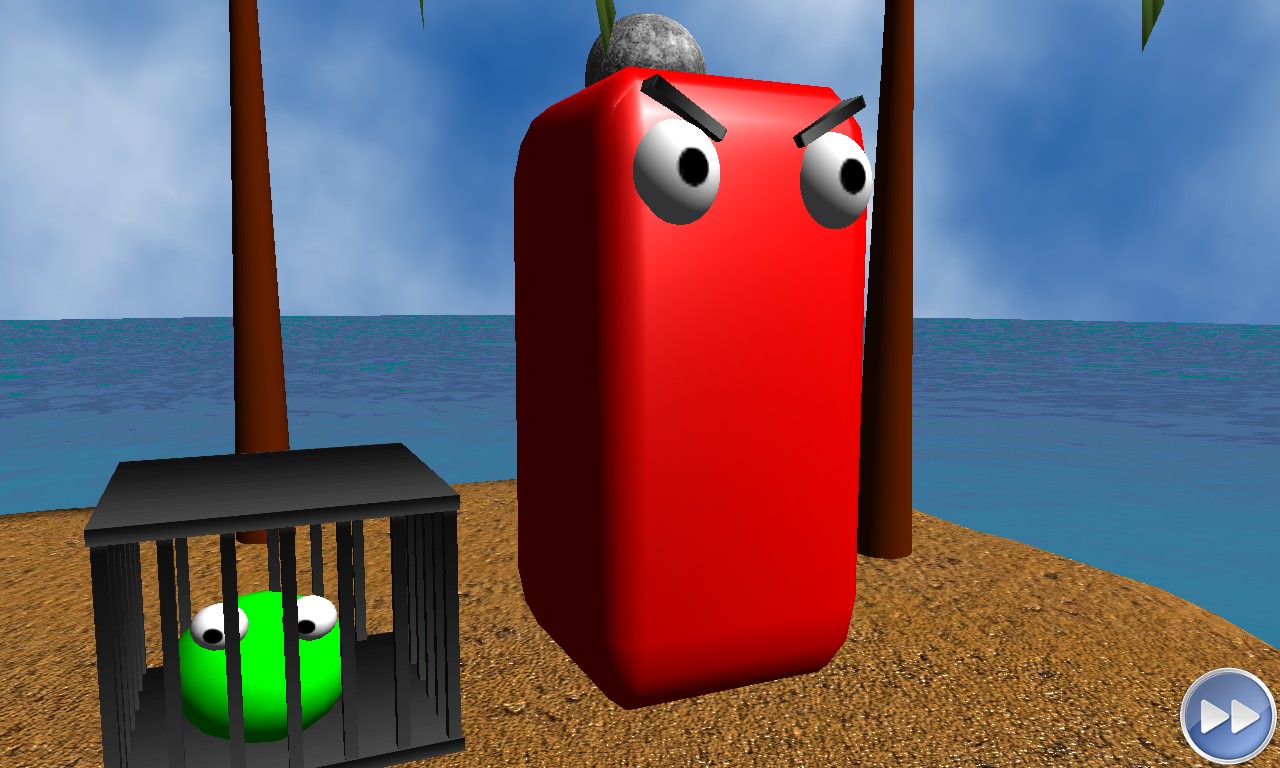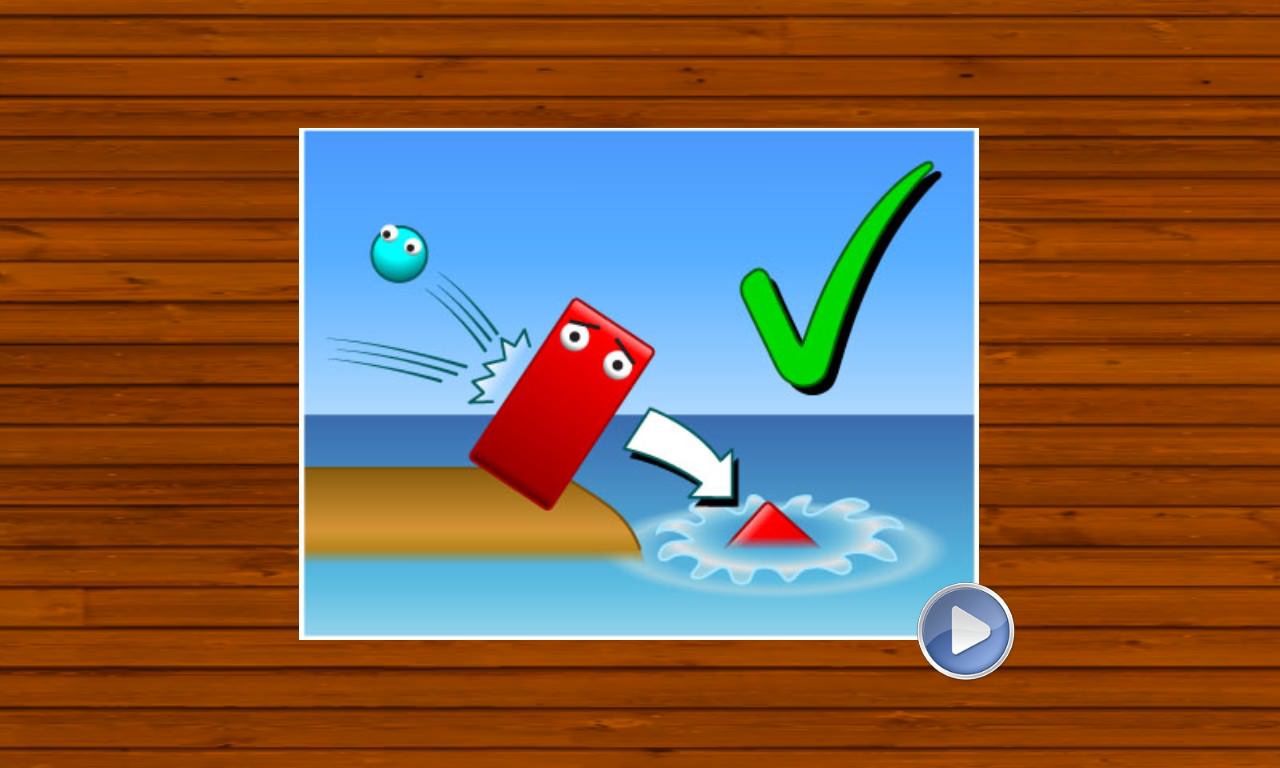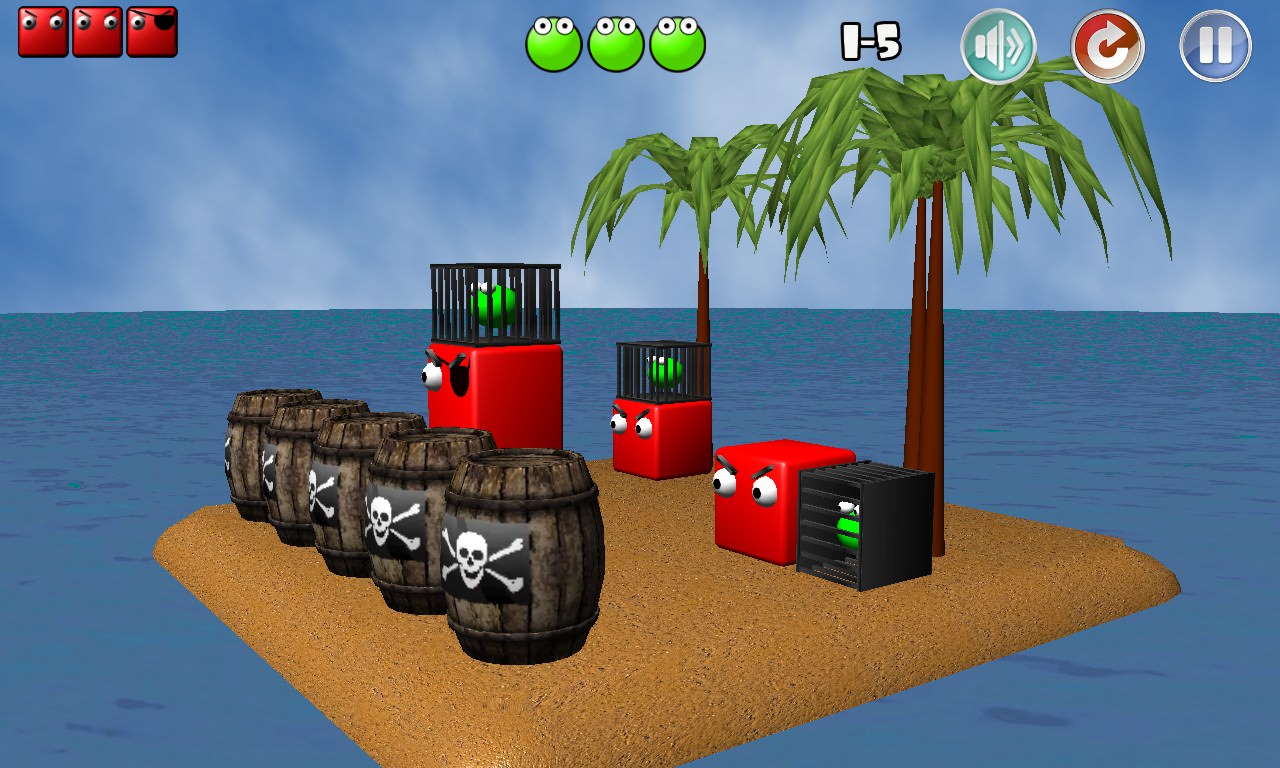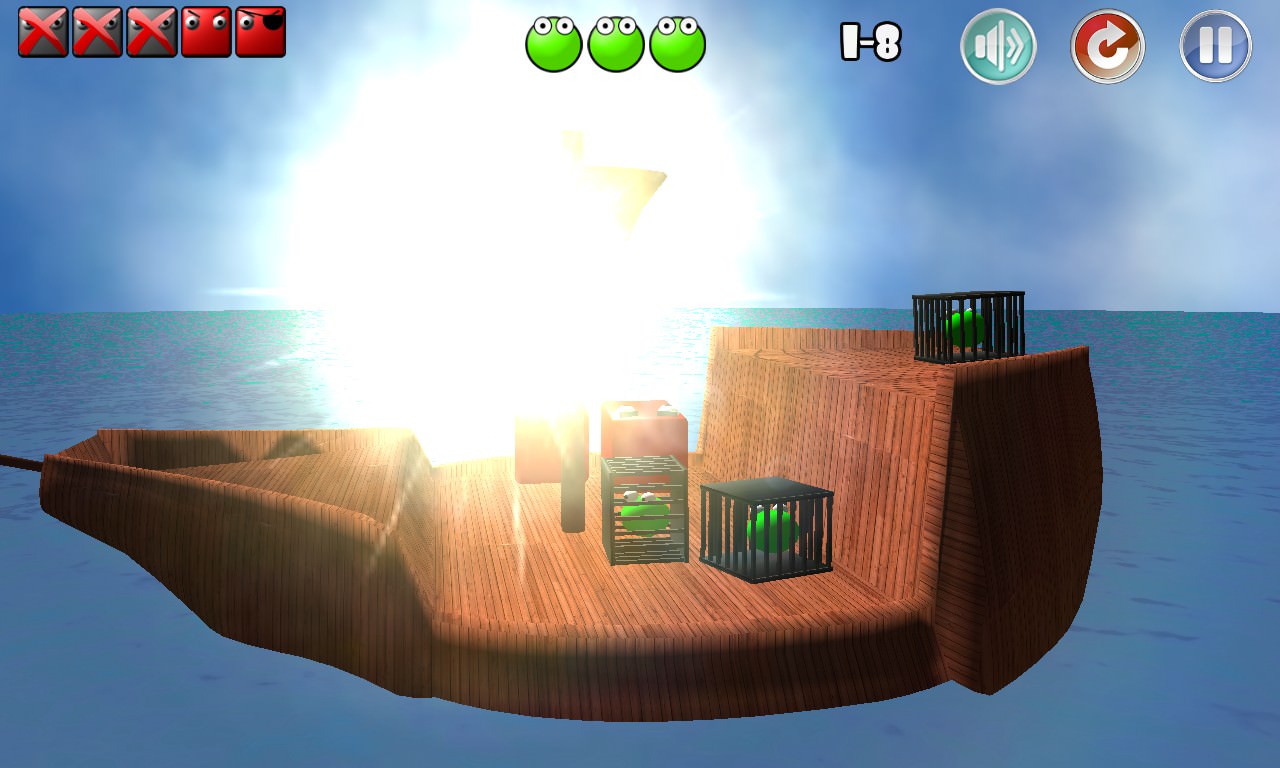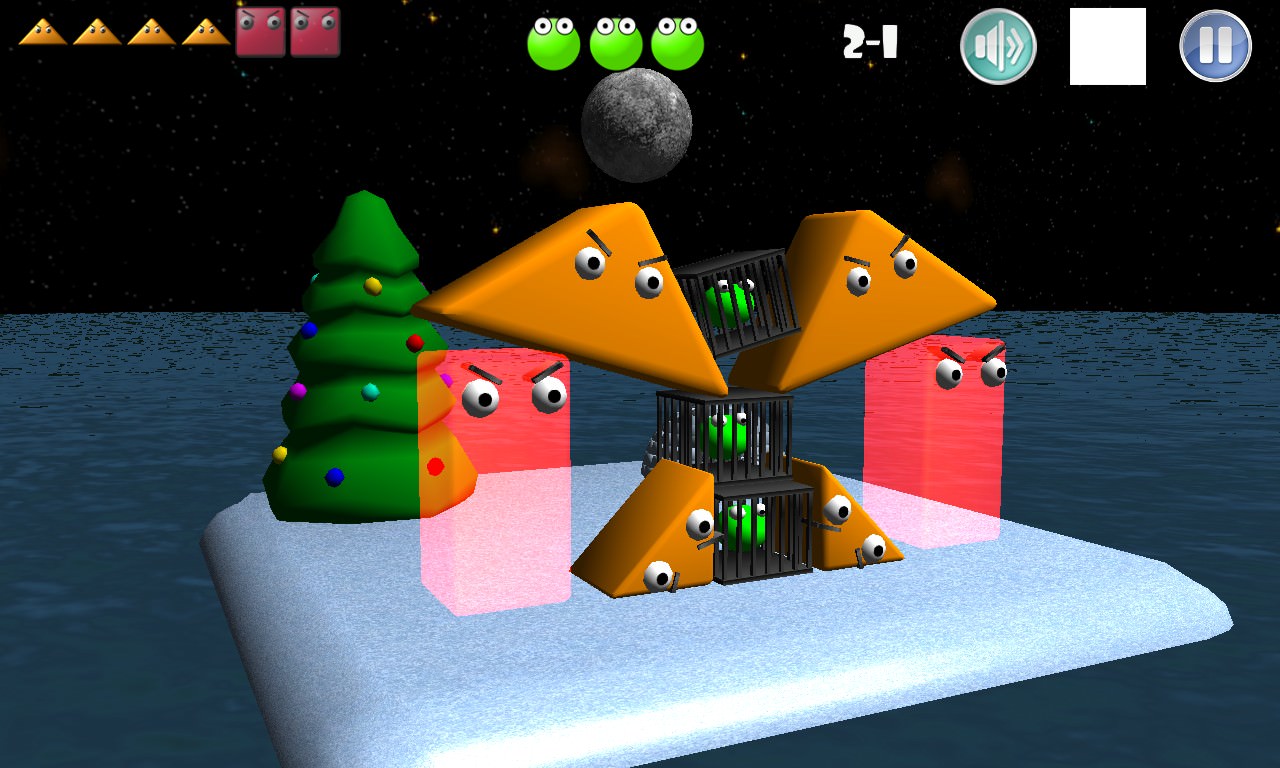 Of special note is that the physics here is impeccable, with some rescues involving firing multiple bubbles quickly in order to catch a block as it rocks after an impact, in order to knock it further. Great fun!
You can download the game freely here, to get playing. You get 20 levels for free and then there's an In-App-Purchase of £1.49 to buy the full set of 300 levels, which seems perfectly fair and proper. And the purchase happens through the Store, so can be re-applied on future devices or after re-installations.