Offering you the same feature set as the Pinterest website, Pin.it offers access to the service through a comprehensive app, although it does step away from the Windows Phone Design Language so it feels more like the 'media rivers' of apps like Instagram.
It already has many fans in the Pinterest community, and if you're looking to get started with the service, or need a mobile client on Windows Phone to carry on using the service, it is certainly worth a look.
The main feature set, from the app directory listing, is as follows.
Full-featured - If you can do it on the Pinterest website, you can do it with pin.it

Create pins
Upload from phone
Pin from website
Repin

Save pin images to phone
Pin to your Start Screen your favorite users and boards

4 different live tile styles (user profile images, cycle recent pins, ...)

Notifications
No view limit
Login with email or facebook
Create & edit boards
Follow & unfollow users
Comment on pins
Pull to refresh
Multiple themes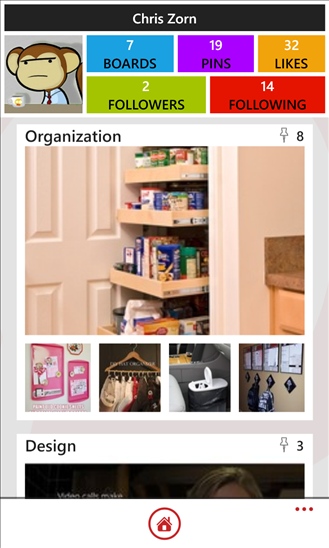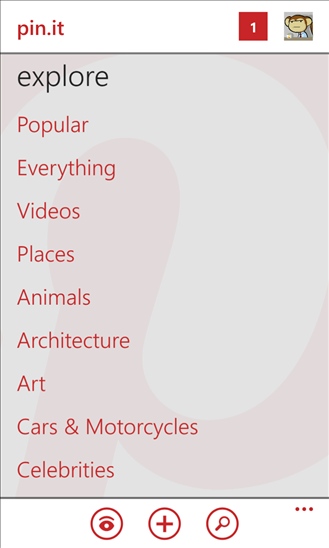 When online services such as Pinterest decide to skip the development of a Windows Phone client, it's good to know they are happy to have third-party developers step in to the gap and give them a full API interface and access to the service.
You can download Pin.It for free from the AAWP App Directory.