When opened the app provides controls for currently playing audio (bringing in album art where available) and volume levels, plus a set of shortcut tiles. Each of the shortcut tiles can be pinned to the Start screen via a long press (tap and hold), or, with a single short tap, used as a shortcut.
There are shortcut tiles for WiFi, network, Bluetooth, location, flight mode, email+account, lock screen, screen rotation, torch, and battery saver. With the exception of torch (turning on flash LED), these all act as shortcuts to the appropriate Settings app module. The developer has also cleverly included shortcuts to rate and review the app and download sister app STOP Music (stop music with Live Tile shortcut).
Hidden away in Quick Controls settings section is a neat little extra, a feature that lets you pin a volume control Live Tile to the start screen. This provides a one tap shortcut for setting your device's volume to a pre-defined level, something that might be handy if you want a quick way to bring your phone out of silent mode (or to turn down the volume to a lower level).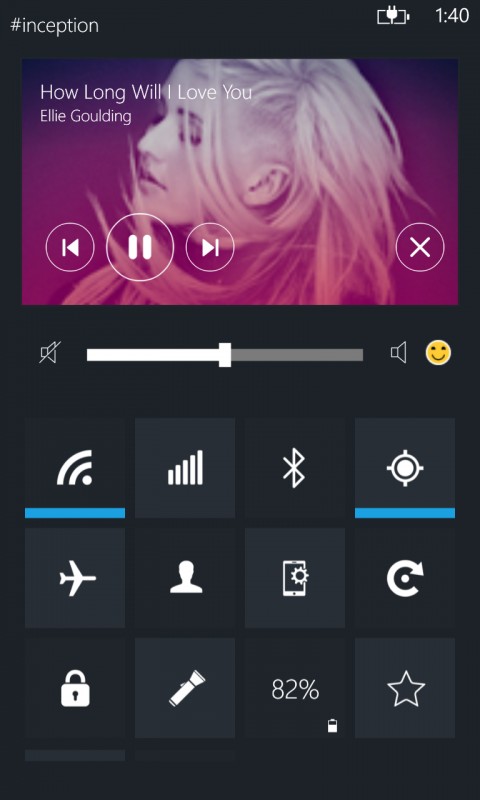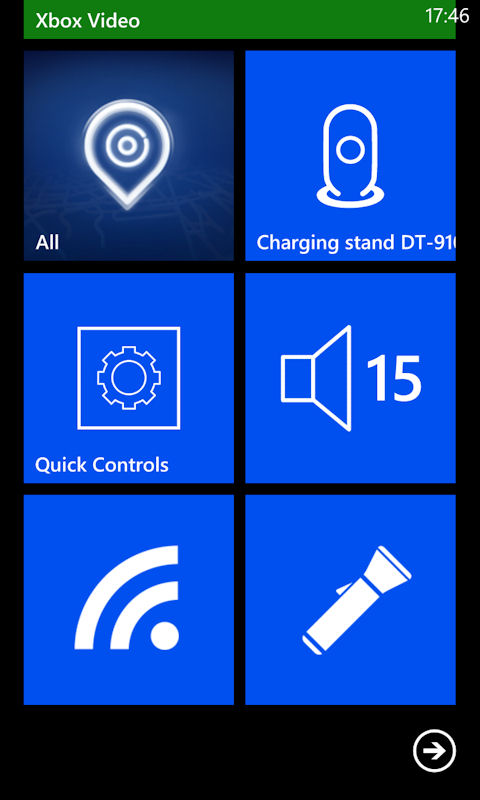 Incidentally, the need for apps of this type will largely go away with Windows Phone 8.1 software update. That's because leaks of the new Action Centre feature show there there will be four quick setting panels (shortcuts / toggles), accessible by pulling down from the top of the screen, each of which can be customised by the user.
Windows Phone Store description
It can help you quickly opened or closed Airplane Mode, Bluetooth, Cellular, Wi-Fi, also added Close the Music, Flashlight,... and can create independent Quick Tile...

Quick Controls can be downloaded from the Windows Phone Store. While the Quick Controls is marked as a paid app, the trial version has no limits, which means the app is effectively free. The developer do ask you to buy the app if you want to support their work.