Mail Online is theoretically the website of the UK's Daily Mail newspaper, but much of the content is produced exclusively for the website and is not published in the daily newspaper. Both outlets do however maintain a similar conservative editorial stance, though Mail Online tends to focus more on gossip and less serious news content.
The app provides quick access to the standard Mail Online sections (from showbiz to travel and everything in between), with each section getting a list of recent headlines. Each headline leads to a story page, where you find the full text of the content, accompanied by in-line images. Should you wish to do so, there's also an option to share a story via social media, email, and messaging.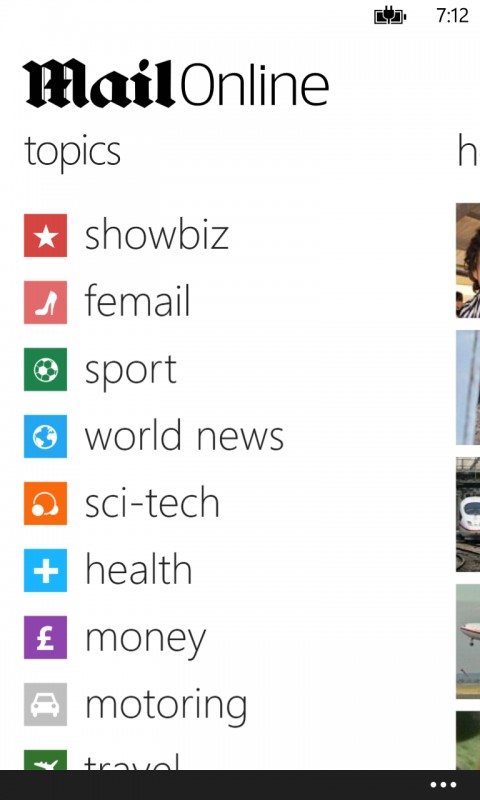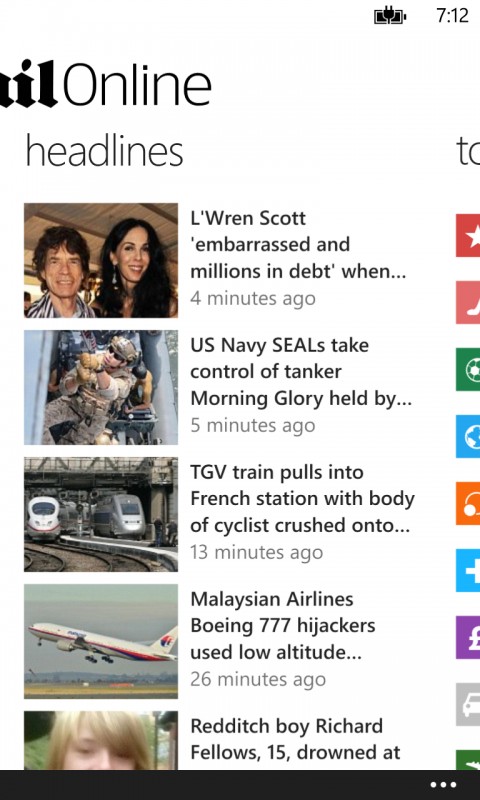 It's fair to say that the Mail Online evokes a range of reactions and emotions from consumers, but as the app's developer, Daniel Clark, points out on Twitter the Windows Phone app gap needs to be filled for everyone (not just geeks) and there's no denying the Mail Online has a large audience.
From a purely aesthetic point of view the app is refreshingly clean and simple, which can only make us look forward to future apps from the developer. It's also a good example of the way a third party app can fill a hole in the app gap, such that most consumers are unlikely to recognise this is a third party (unofficial) app.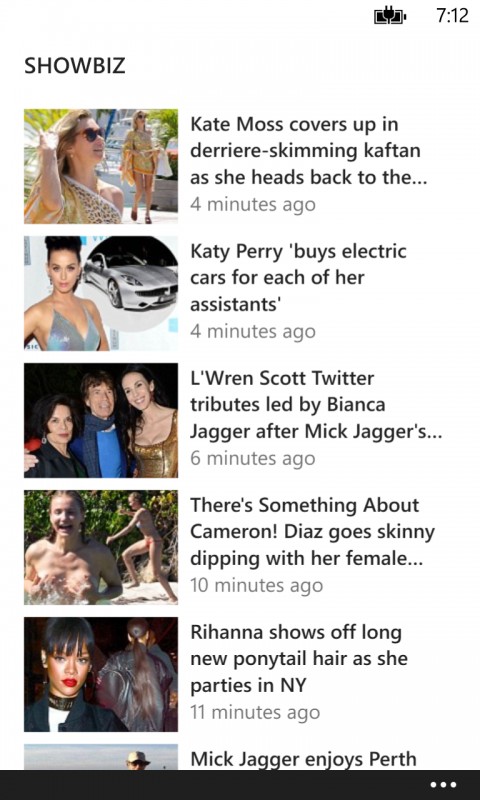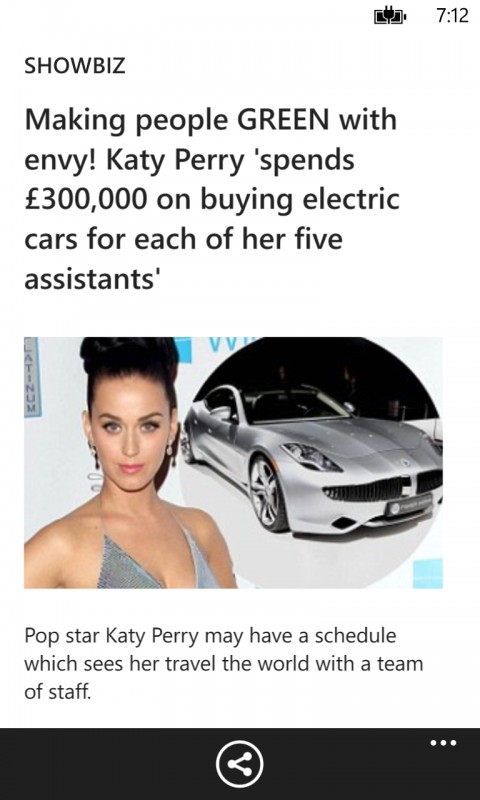 Windows Phone Store description:
Mail Online - all the latest news, sport, showbiz, science and health stories from around the world from the Daily Mail and Mail on Sunday newspapers.
Mail Online is a free download from the Windows Phone Store.