The app has some new features for the season, including:
Gameday pitch-by-pitch tracking, including realistic ballpark renderings from all 30 MLB ballparks (requires subscription to MLB.TV premium or At Bat 14).
Push Notifications for breaking news, lead changes, and more
...as well as the existing feature set...
Live scoreboard, news, standings, and schedules
Pin your favorite teams to the Start screen for direct access to the team page
Lock Screen featuring scores and news from your favorite team
News Section with filters for original reporting on all 30 clubs and every Postseason series
In-progress video highlights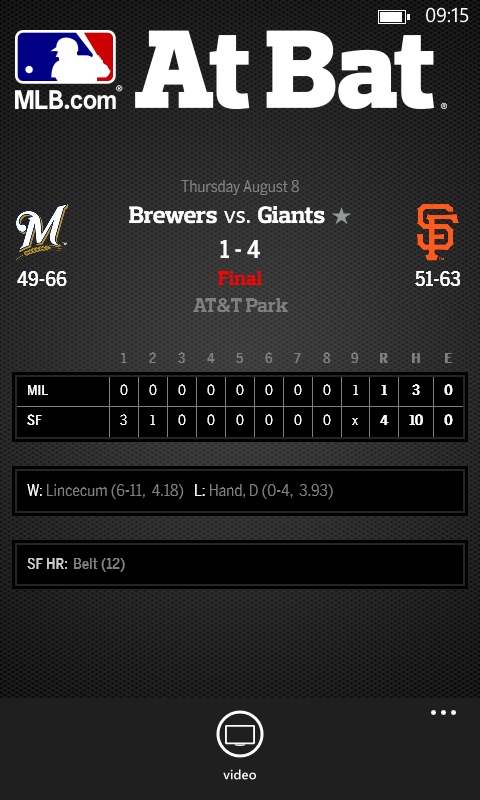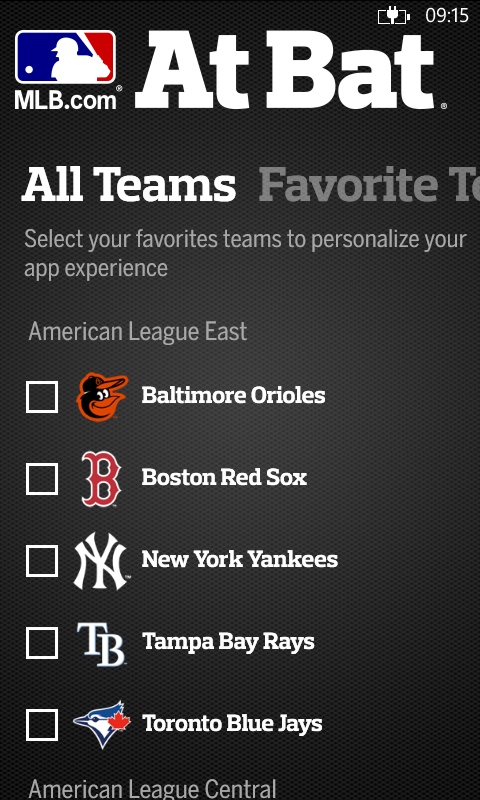 Headlines, scores, and league tables are freely available through the app for the casual fan, but the real aficionados will already have a monthly or annual subscription to the online service, which allows live streaming of every game, watch any game on-demand, and listen to all the radio commentaries.
You can pick up MLB's At Bat from the AAWP App Directory.