When you first start the app, a series of tips walks you through the key functionality of the app. The standard pinch-to-zoom gesture is used to change the level of magnification (zoom), while a tap on the screen focuses the camera. On the Lumia 925 that we tested the app on the maximum magnification level was x4, which should be more than enough to make it easy to read the small text typically found on the back of packets or the footnotes at the bottom of a document.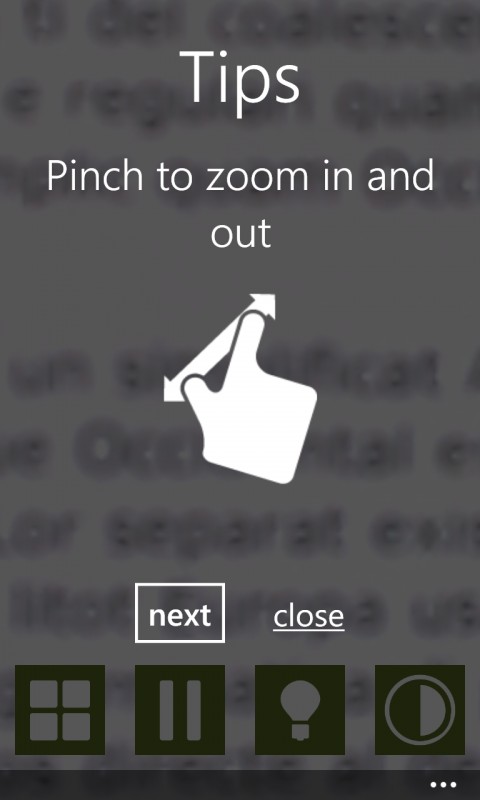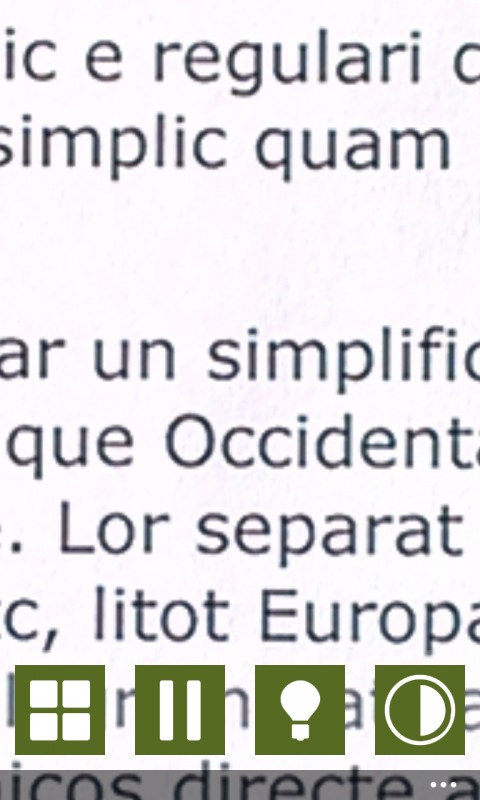 The zoom with camera trick can easily be replicated using the standard camera app, but where Nokia Pocket Magnifier really stands out is its extra. A series of on-screen buttons give quick access to extra features. These include a pause button that lets you freeze the viewfinder, with an option to save the frozen image to a gallery, which itself can be accessed using one of the other buttons. There's also an option to turn on the LED flash, which is useful if lighting conditions are poor.
However, the most interesting extra is the ability to apply dynamic (i.e. "live") filters to the viewfinder. These filters range from a simple auto-enhance (exposure and contrast compensation) to a yellow on black filter (maximising contrast), but also include a negative (reverse) and black on white / white on black filters.
Careful application of these filters can make it significantly easier to read text than the standard view, as demonstrated in the screenshots. However, they also allow the app to be used in a wider range of situations and lighting conditions.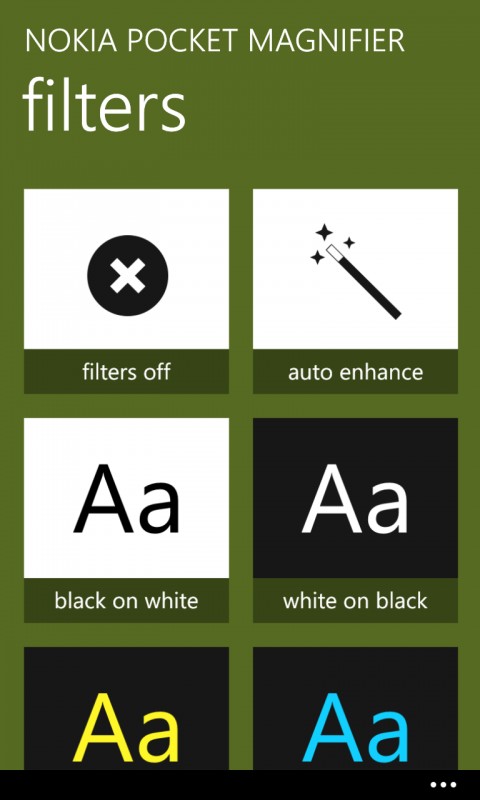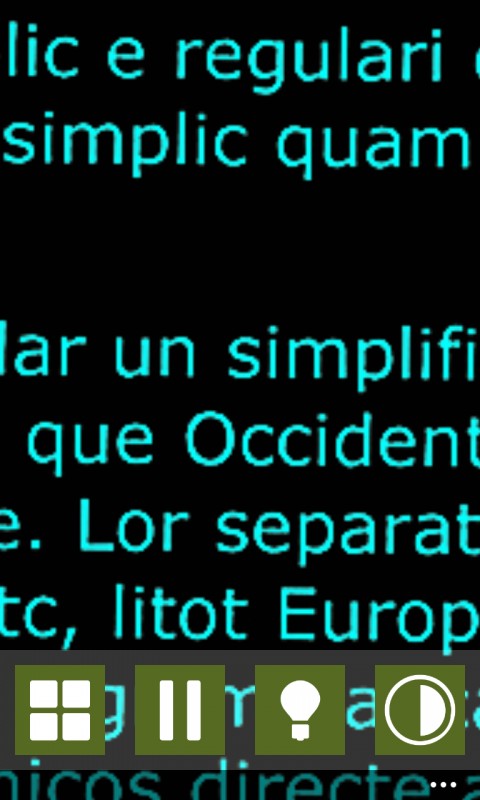 There are already a variety of magnifying glass type apps in the Windows Phone Store, such as Reading Lens, but Nokia Pocket Magnifier's extra tricks and the co-operation with the RNIB gives Nokia Pocket Magnifier an extra edge. While the partially-sighted will get the most benefit from the app, it's useful enough utility that it should find a home of any smartphone. Recommended.
Windows Phone Store description:
With Nokia Pocket Magnifier you can use your mobile phone as a magnifying glass. Just pinch or slide for zoom and tap to focus. For improved experience you can

–freeze viewfinder for better viewing and view saved images in a gallery
–Use flashlight and different filters

Developed in collaboration with Royal National Institute of Blind people (RNIB)

Nokia Pocket Magnifier is a free download from the Windows Phone Store. It is available exclusively for Lumia devices.