In a sense Bittorrent Sync provides a similar experience to OneDrive or Dropbox, but the technical implementation takes a very different approach. Rather than relying on cloud storage, data is passed directly between devices over a peer to peer connection, with all data stored only on your personal devices. All file transfers over these connections are automatically encrypted and are protected by secure keys.
The peer to peer nature of the set up does mean that devices need to be on and able to communicate with each other, but with high bandwidth data connections and always-on devices this is unlikely to be a major issues for those consumers who prefer the Bittorrent approach over a cloud storage based solution.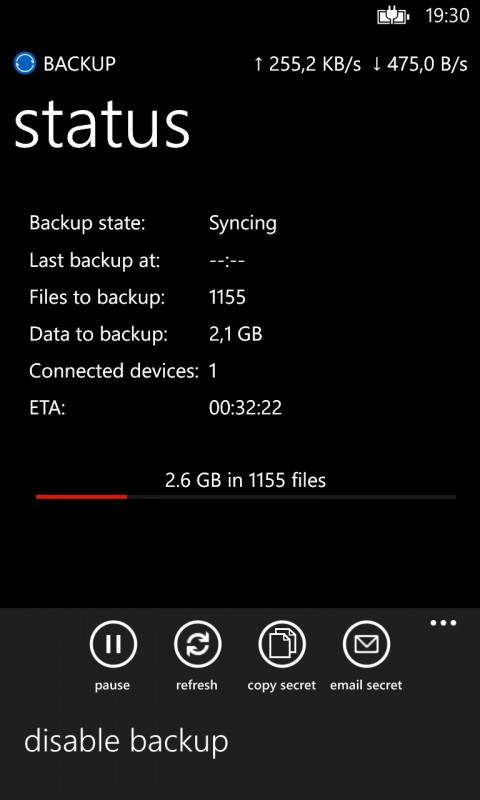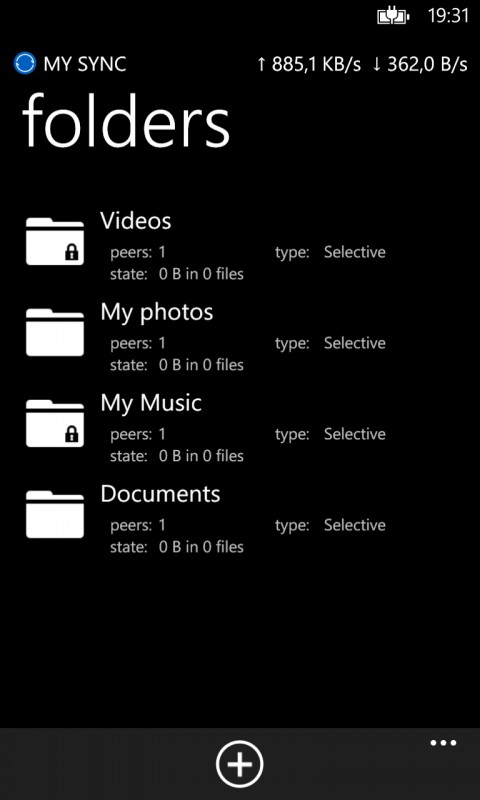 Bittorrent Sync can operate over a cellular connection, but that could lead to considerable data usage. As such Bittorrent recommend leaving the "use cellular data" setting off (i.e. sync will only take place over WiFi). With the exception of the Camera Roll sync, the file synchronisation operations do require the app to be in the foreground.
However, on a Windows Phone device the real intent of Bittorrent Sync is to provide one demand access to files (files are retrieved from another device in real time), rather than having a fully synced copy of all your files. You can, of course, opt to have any of the Sync folder set to "auto sync" should you wish to do so.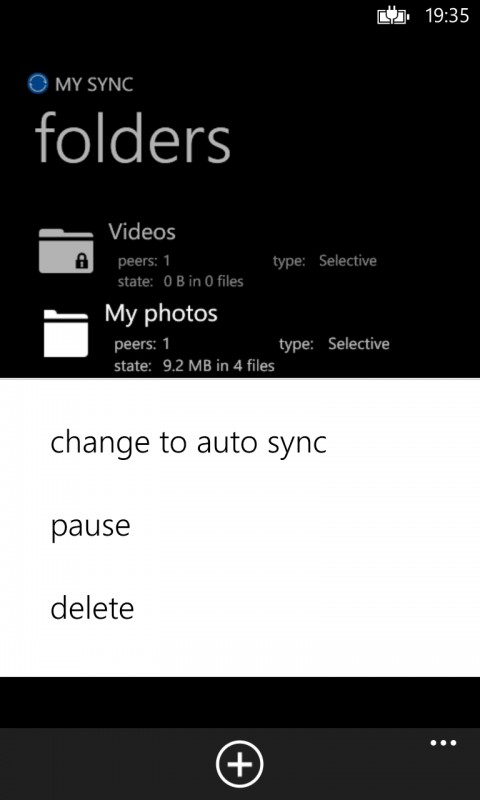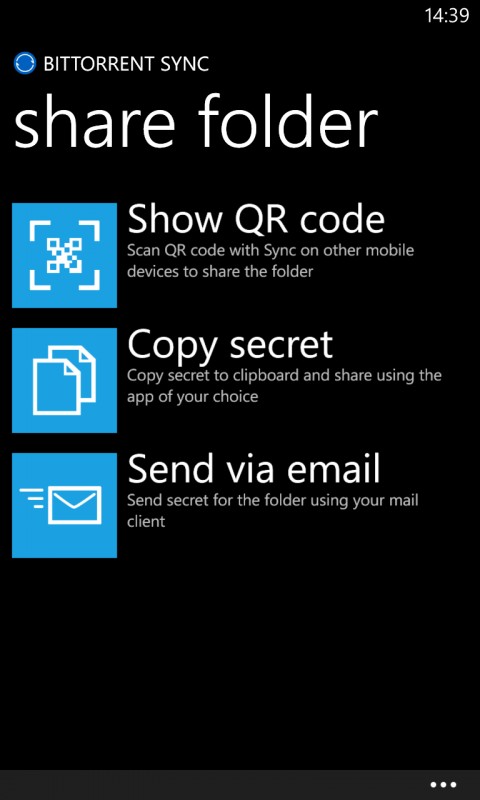 The arrival of Bittorrent on Windows Phone arrives as part of the general release of Bittorrent Sync 1.3. You can read more information about the release on the Bittorrent Sync website.
Windows Phone Store description:
BitTorrent Sync lets you sync and share an unlimited number of files and folders across all of your trusted devices. No file, photo, PDF is too big or small. Sync can handle any size and there are no limits. Sync all the GB you want and maximize your storage.

BitTorrent Sync for Windows Phones gives you access to all of your synced folders when you're on the go.

Bittorrent Sync is a free download from the Windows Phone Store