The underlying idea behind Twickets is that there will always be situations when you can't make it to a ticketed event, or end up with a spare ticket for an event you are attending. As Twickets explains:
This might be due to a last minute no show for a gig because your mate failed to turn up or a change of plan meaning you can't make the date you pre-booked for the theatre. We see spare tickets to all types of events for all sorts of reasons. From football to comedy, musicals to cinema - we even see coach and train tickets people can no longer use.

Twickets originated as a Twitter based service and a Twitter handle (e.g. @rafeblandford) continues to be the way that you can check out the authenticity of a counterpart in a ticket exchange. The actual ticket exchange and any necessary payment is done person to person (i.e. not through Twickets), though the service does provide some pointers as to how you might best go about this to ensure a successful trade.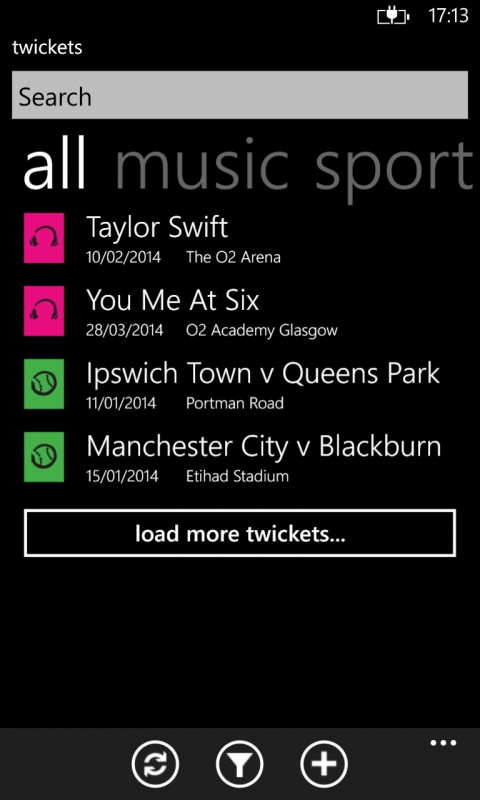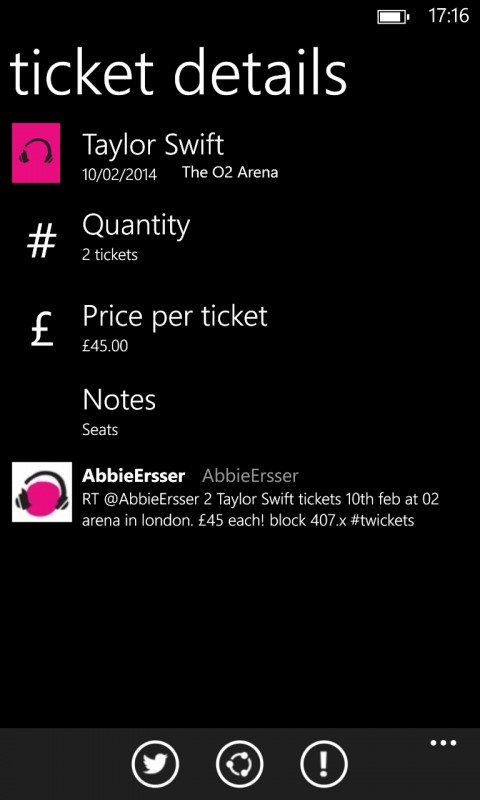 Twickets lets you browse and list your tickets for, with the only condition being that the price you charge is not about the face value of the ticket(s). For those looking to sell or buy tickets in the secondary market Twicket will be generally be significantly cheaper that other secondary ticketing channels. The arrival of the Windows Phone app now means you can look for tickets, or sell your own, directly from your Lumia or other Windows Phone device.
Windows Phone Store description:
Twickets is a free fan to fan ticket exchange, enabling people to both offer and purchase spare tickets to UK events

Through the app you can filter tickets according to your needs, based on event category, location, date or even event name. You can also share any ticket you find with your friends by email or through Twitter. Last but not least you can post your spare tickets to the Twickets audience. This will be sent out not just to those owning the app but also everyone following us on Twitter and friends with us on Facebook.

Twickets is a free download from the Windows Phone Store