From the description in the Windows Phone Store:
GeoNET – new generation GPS navigator, which allows you to use maps from various map vendors:


OSM (OpenstreetMap) the project that creates and distributes free geographic data for the world. GeoNet maps based on OSM data have worldwide coverage and stable updates
HERE is a paid maps collection from NOKIA
CityGuide Maps with "traffic jams" and regular updates
Maps of National map vendors

Maps have different pricing, usage conditions and updates. GeoNET user can select necessary maps by himself. All maps have star rating, short descriptions, trial period.

GeoNET is OFFLINE navigation system, which do not require permanent internet connection. This allow to use data in case of absence of communication coverage and helps you to save significantly internet connection as well.

Other GeoNET advantages are:


Smooth operation and high speed route calculation
Daily maps updates
Patented route calculation using traffic jam information
Dynamic POI (Warning of road events)
Speedcams and radars
Service "Friends" and "Comments"
Service «SOS»
Some screens of this in action: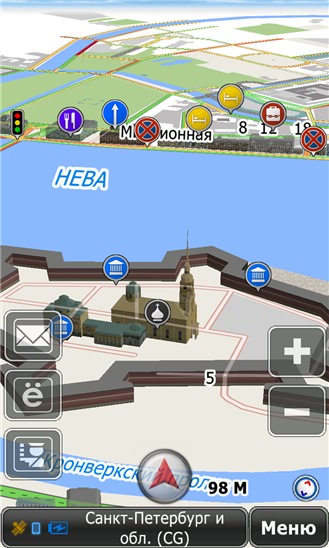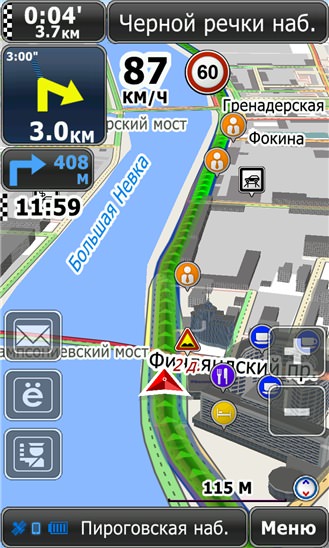 As you can tell from the script used in the screens, this is of Cyrillic origin, i.e. Eurasia, so we dont know a whole lot about the developer. Having the free (to all) OSM data and the free (to consumers, via devices) HERE Maps data all bundled up in a commercial package with no trial is a little disturbing, mind you, so comments welcome if you've grabbed this and can reassure us!
Certainly a way of pre-loading a country's worth of OSM data is a nice idea, for instance. You can buy GeoNET for £2.29 here in the Store.
(via WMPU)