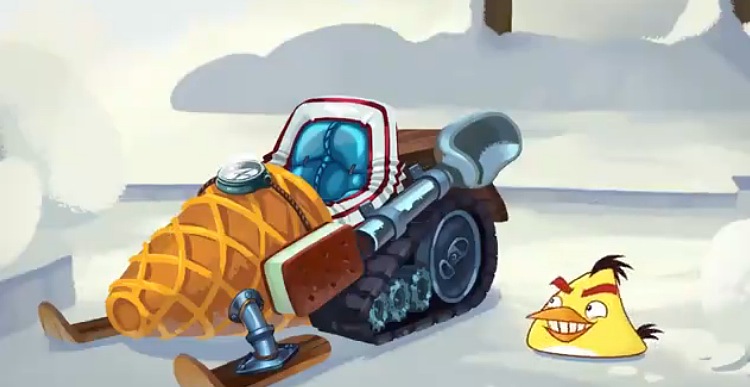 New for Angry Birds GO! v1.20 are (changelog via):
New Sub Zero episode
Daily events
New

rewards

8 New karts:

Tar Barreller
Slushy Slider
Snow Shoo
Shred Sled
Chuck Ice
Mr Plow
The Blue Cornet
Arctic Roller
We'd love to show you screenshots from the new episode, but we haven't got far enough into the game(!) - so here's the official Sub Zero trailer instead (sorry about any leading edge ads):
The presentation and fun level for Angry Birds GO! is high, though the gameplay itself is heavily slanted towards under eight year old kids (and with appropriate warnings for parents about possible in-app purchases - IAPs). Targetting added to by the presence of support for the 'telepods' toys.
Does GO! now work better away from the freemium criticisms? Does it deliver enough fun for reasonable IAPs? Comments welcome.