Here's the pitch, according to the Windows Phone Store:
* 50 unique levels
* Hundreds of drawings
* 300 Starting gold!
* Earn more gold by passing levels as quickly as possible
* Stuck? Use hints or gold to reveal more of the drawing

Essentially, one 'level' is one drawing, though the description does tend to contradict that. Still, I'm sure the developer has more drawings and updates up his artistic sleeve...
Here's Piction in action: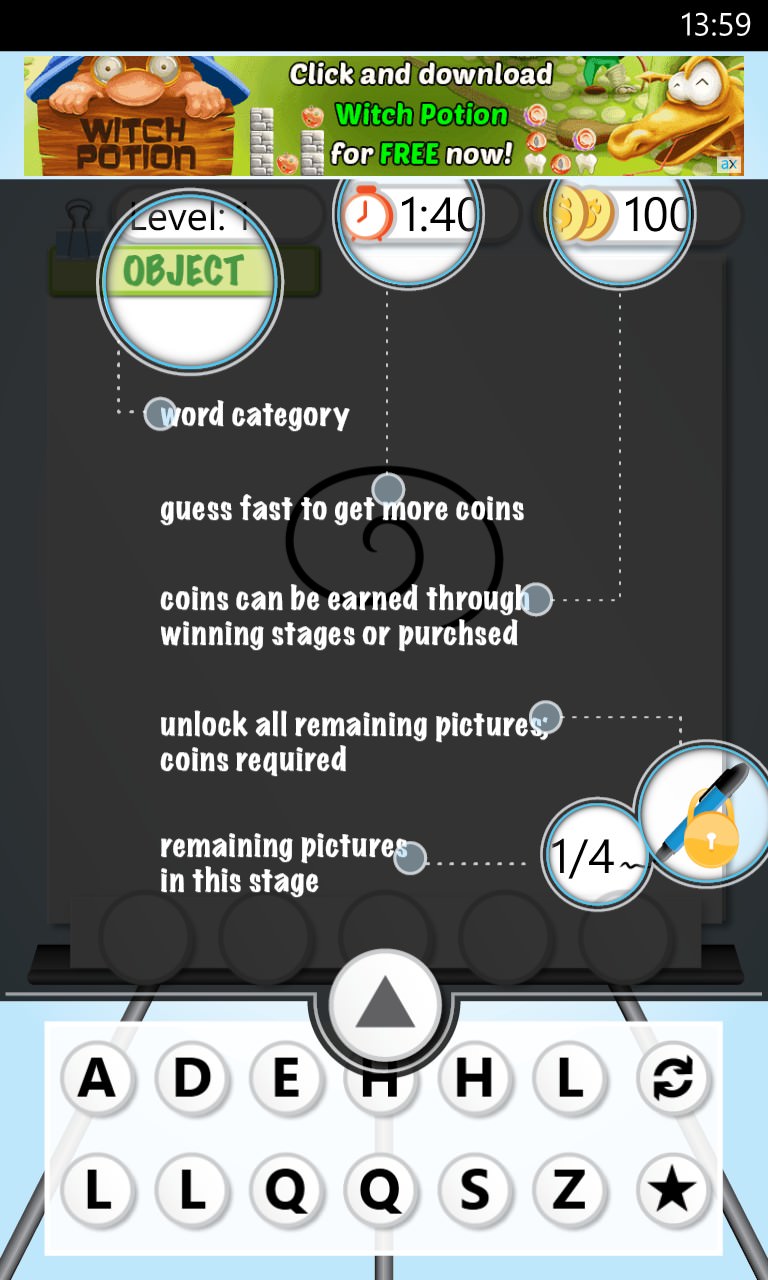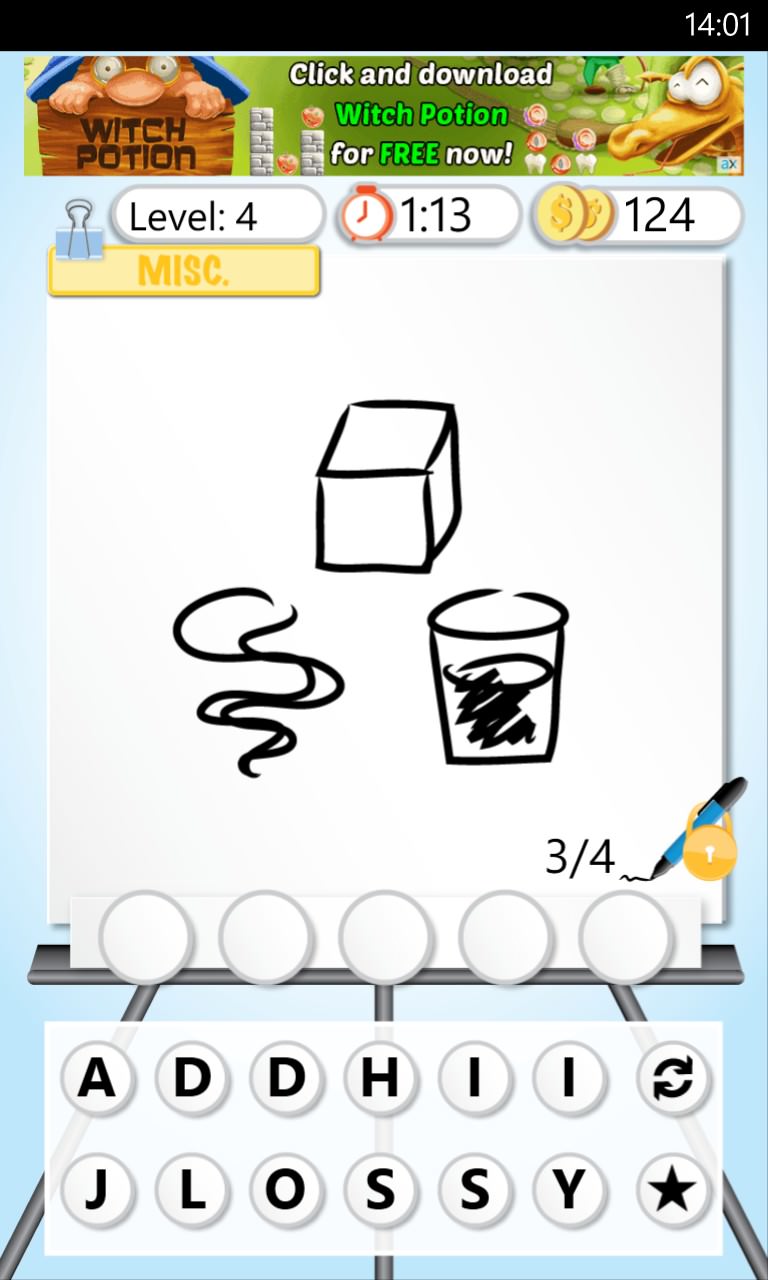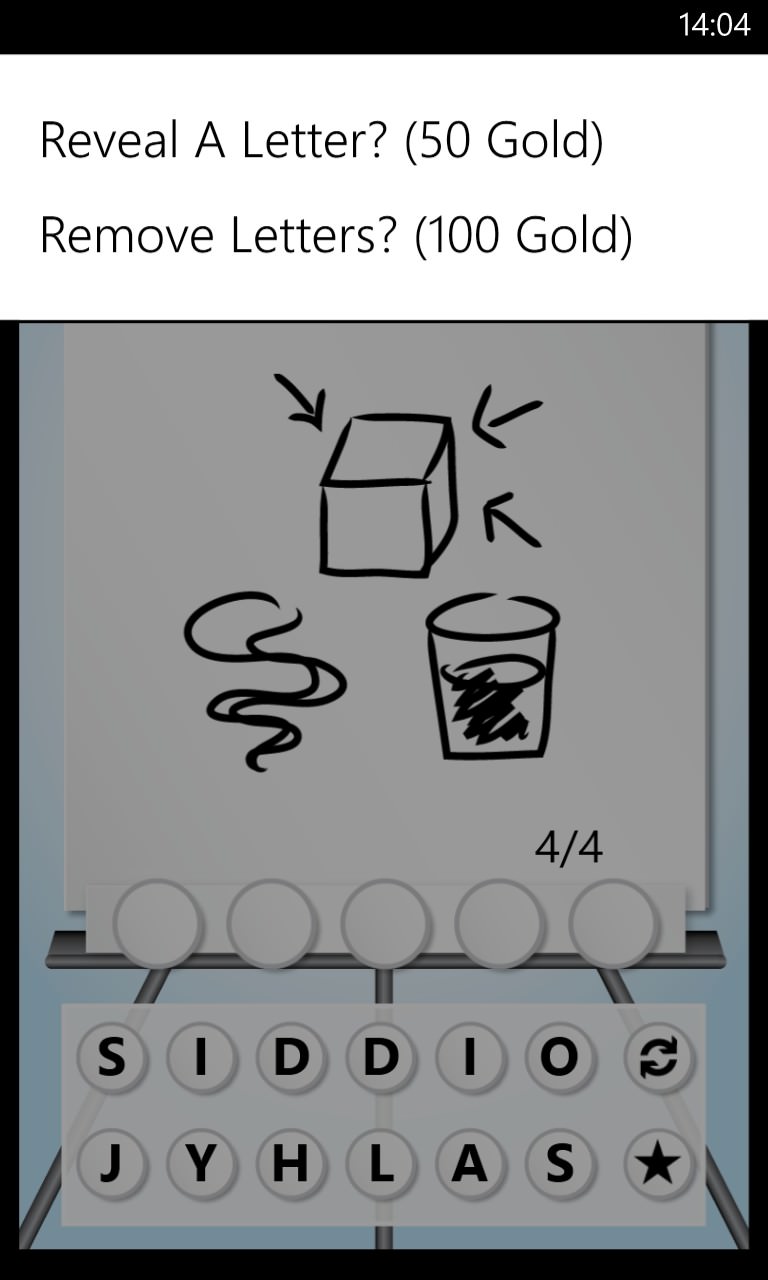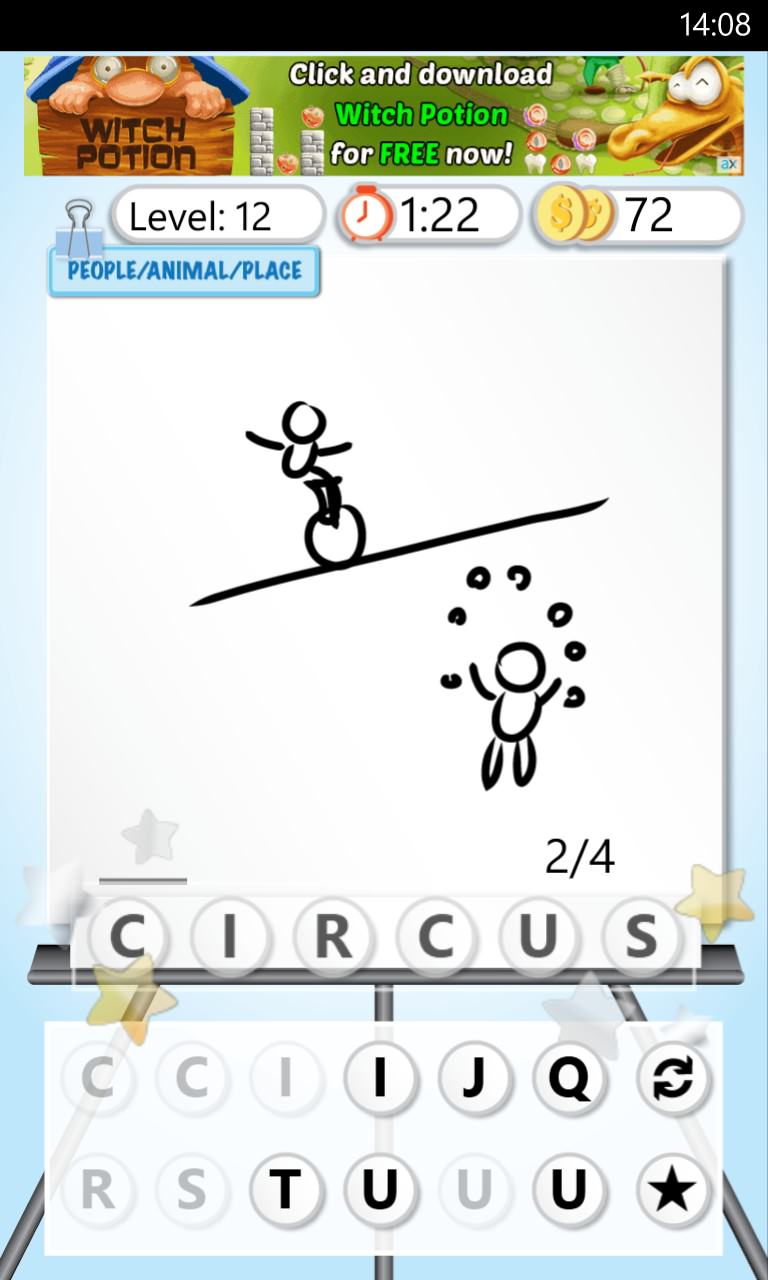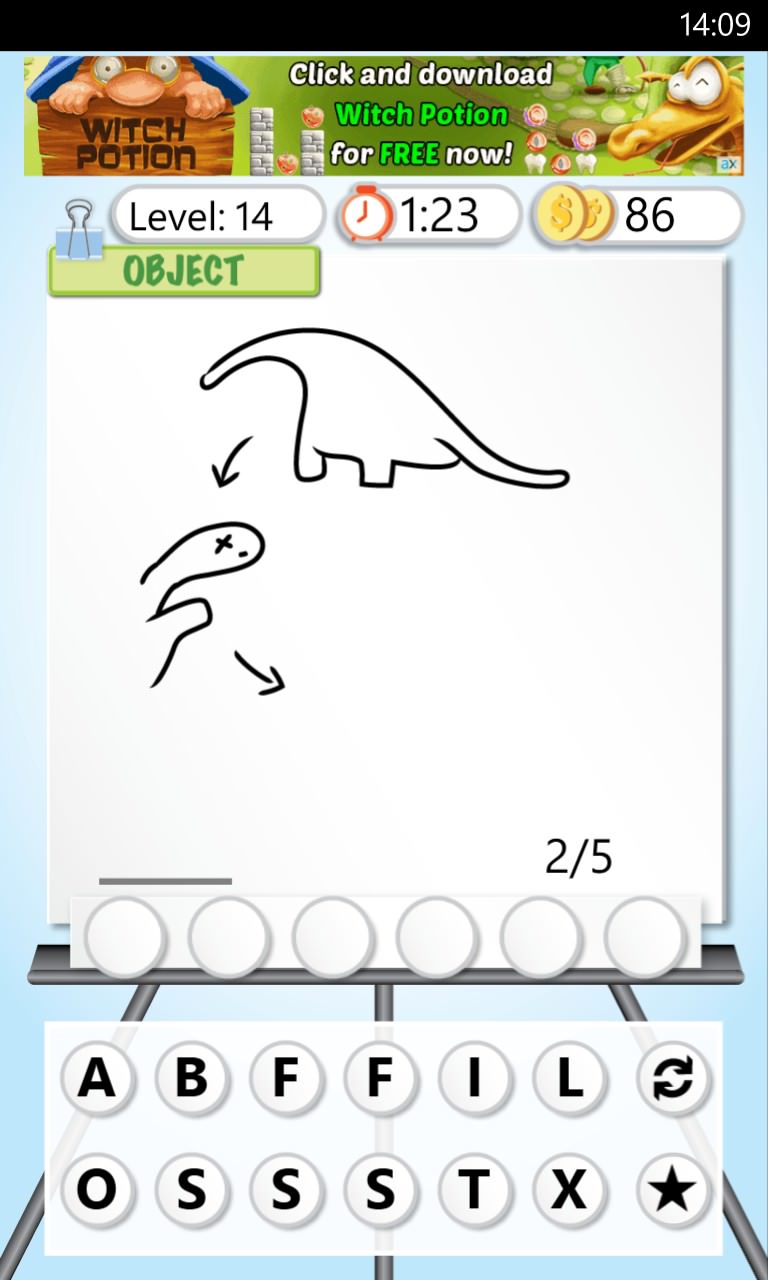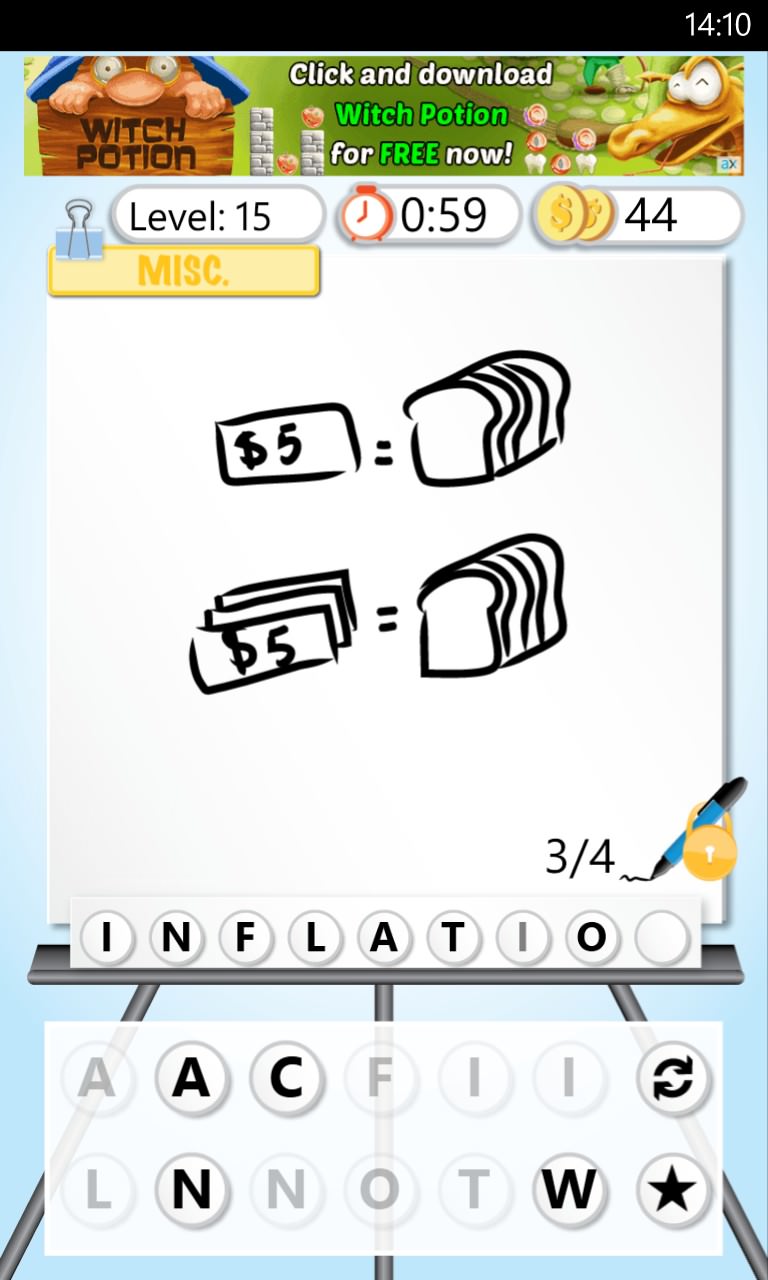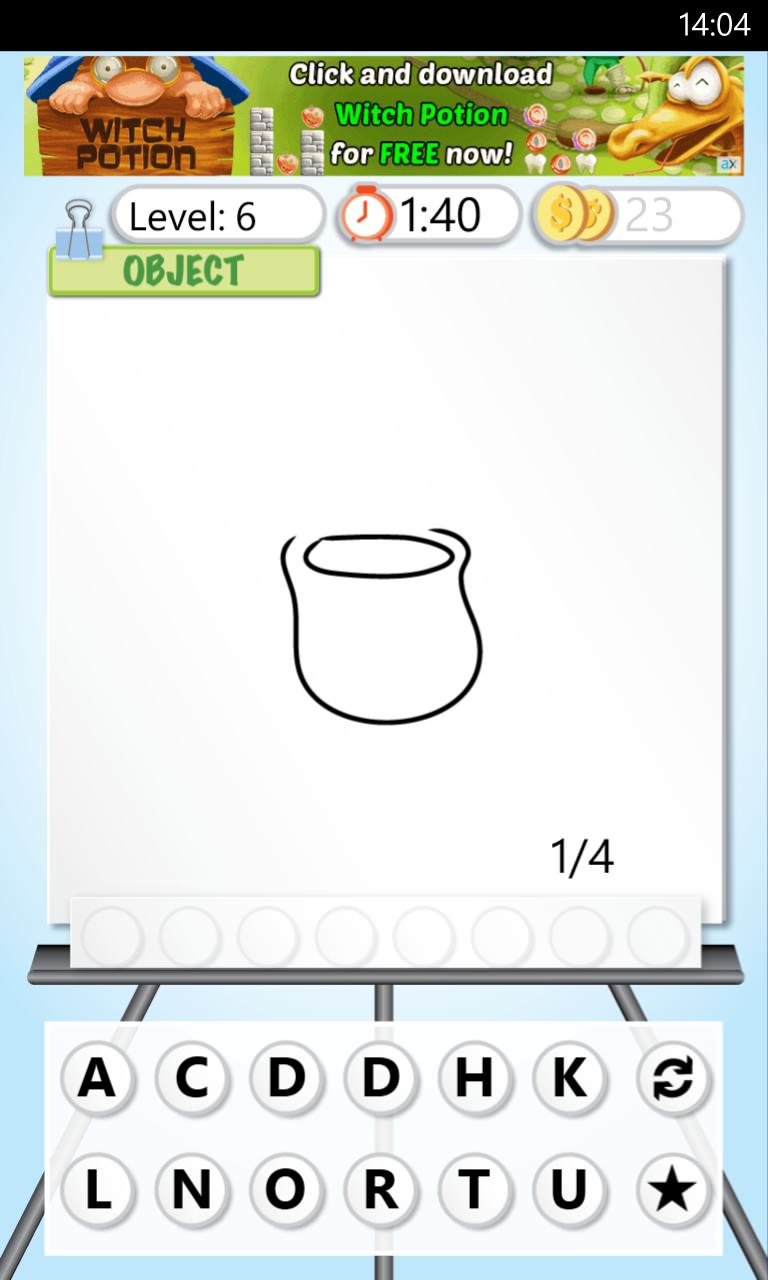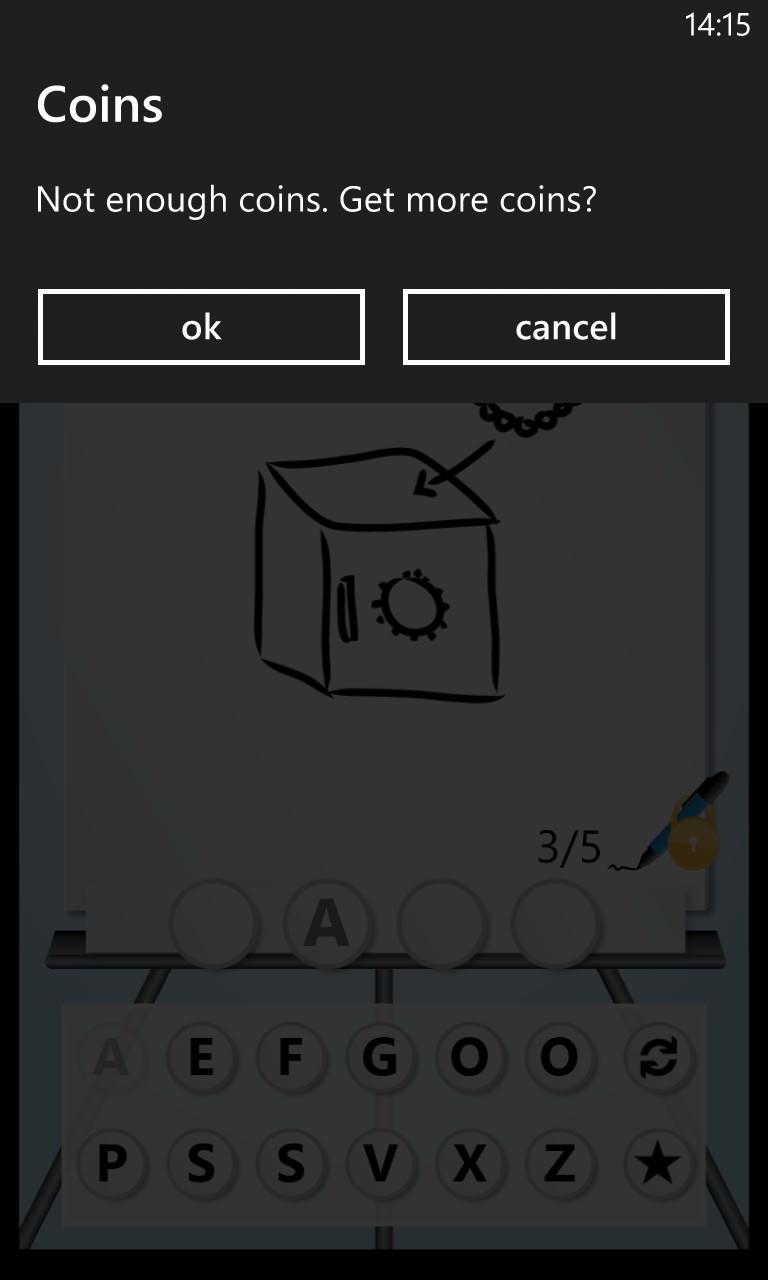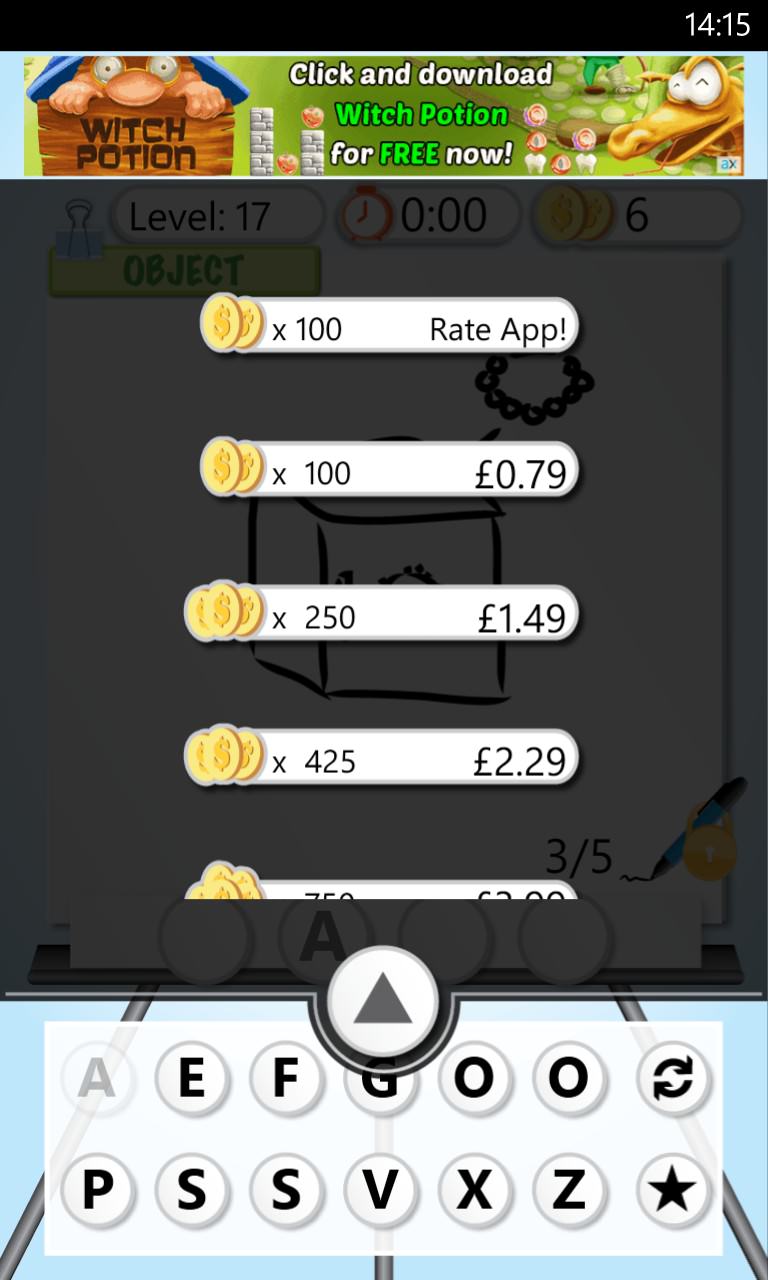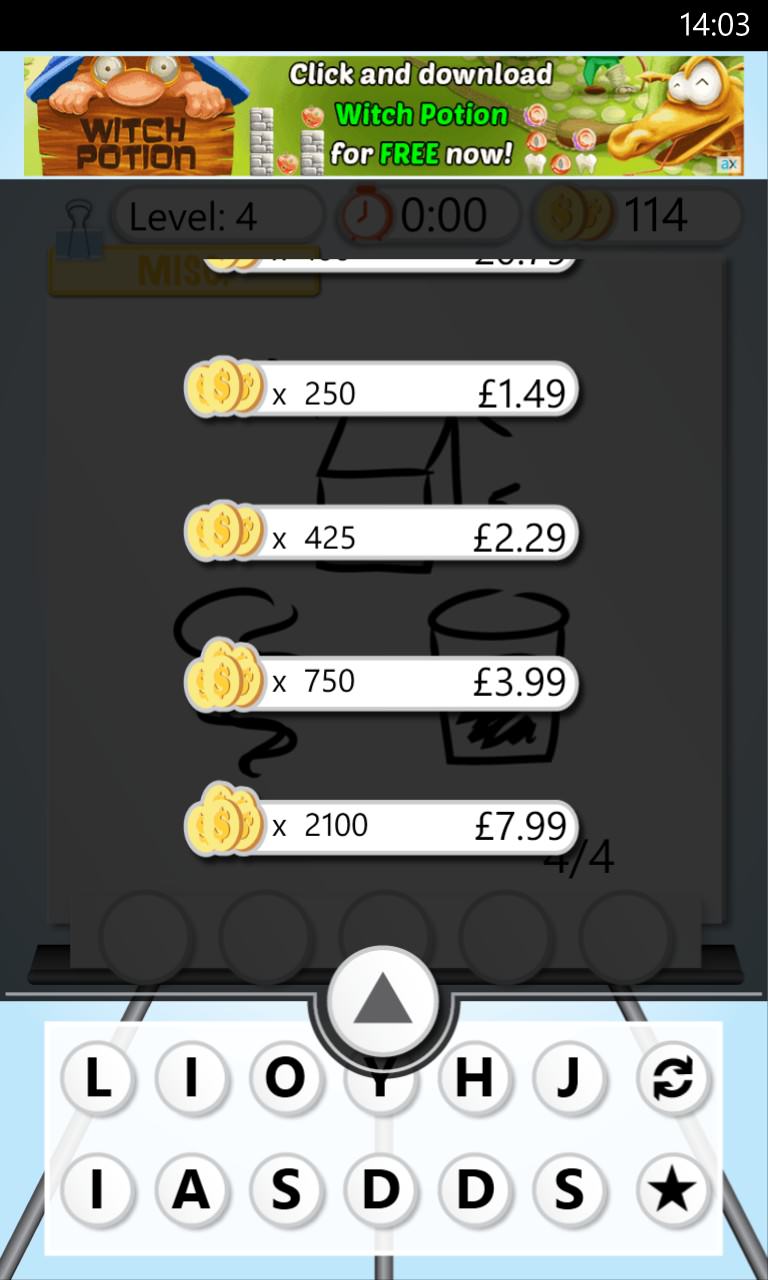 A well made game, my only complaints would be that the touch sensitivity of the letter controls is a little laggy at times, so I had to double tap, plus there are in-game ads for a particular title. Look, you can code something that's ad-supported, or something that's freemium, but you can't do both - it's 'just not cricket'!
One other curiosity was that I couldn't see a way to restart the game (perhaps for another player who hasn't seen the drawings before). So, in addition to extra drawings/levels, definitely some work for the developer still here.
Well worth a look, though, if Pictionary is your thing. It's free to download here in the Store.