Distributed as a free client, with ads - though you'd need to be online anyway, since this is a cloud service, i.e. all the translations are done on a server somewhere and sent back, iTranslate is also available in a 'premium' version (for £4) with no ads and support for longer translation strings. This seems like a good model, with just those people using the service regularly needing to pay up.
From the Store description:
iTranslate is an award winning translation tool that helps you break down language barriers. With its state of the art technology you can speak any language in a second.


80+ LANGUAGES - With iTranslate you can translate words, phrases and text in over 80 languages.
VOICE OUTPUT - Ever wanted to know what an Australian English female sounds like? With iTranslate you can select between lots of different dialects, choose a male or female voice and even control the speaking rate.
DICTIONARIES - Most translator Apps give you only 1 result per translation. However, if you are translating words and phrases there are often different meanings, depending on the context. iTranslate gives you dictionaries for many languages to precisely solve that problem.
TYPE FASTER - Translate is optimized for fast text input. Get suggestions while you're typing, turn your phone to the side and use both hands for typing with the bigger landscape keyboard or use our popular swipe gestures for quick copying & pasting.
SHARE - Send translations to your friends via Email, SMS, Facebook or Twitter or simply copy a translation and use it in any App you like.
FAVORITES & HISTORY - Browse through recent translations or save a translation for later offline access.
This first version for Windows Phone seems to be lacking some of the above - I couldn't get the typing suggestions and corrections to work, for example, but on the whole the experience is direct and effective, coping with even complicated translations.
Here's iTranslate in action: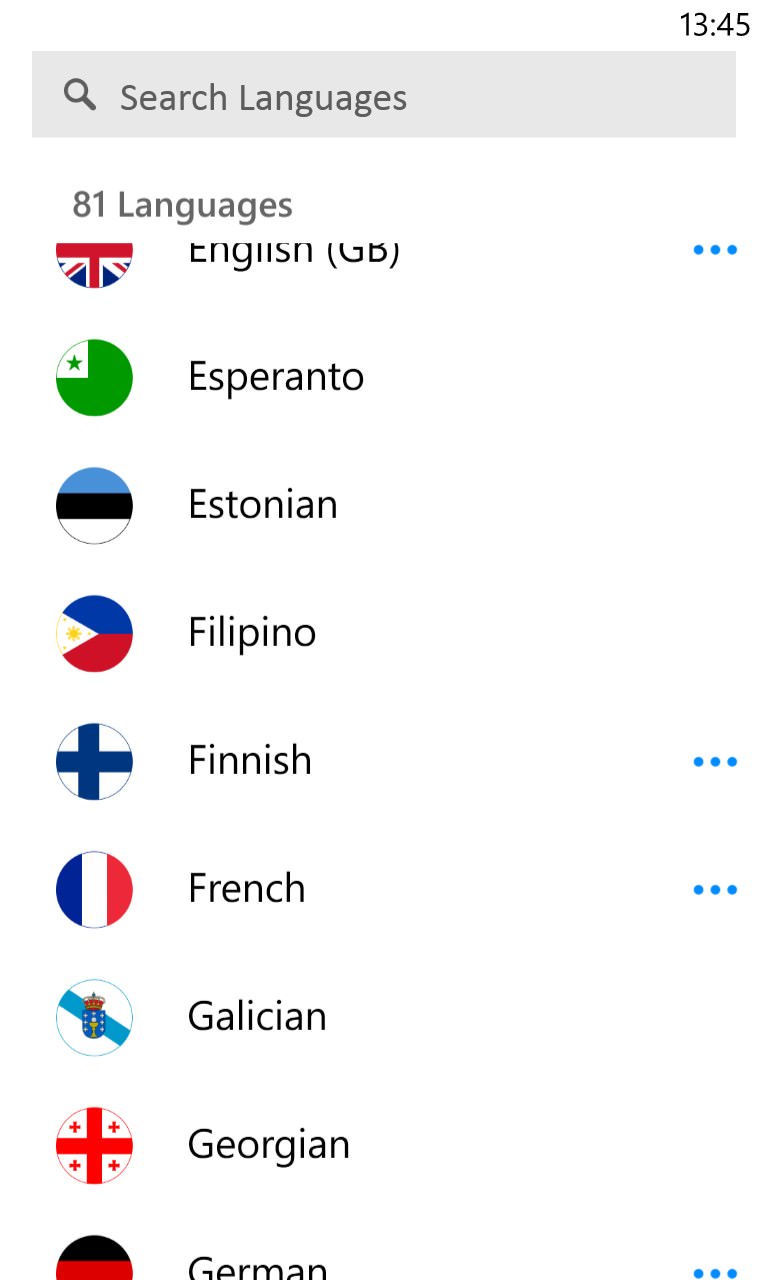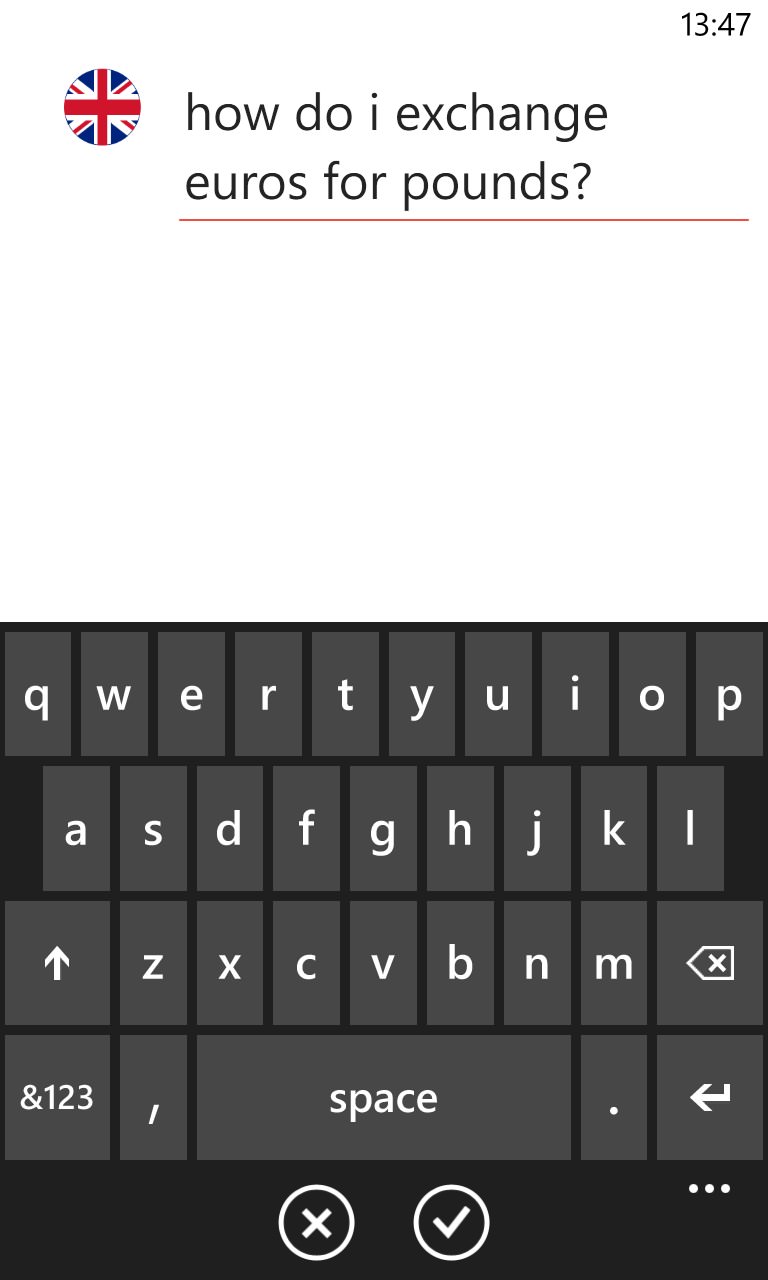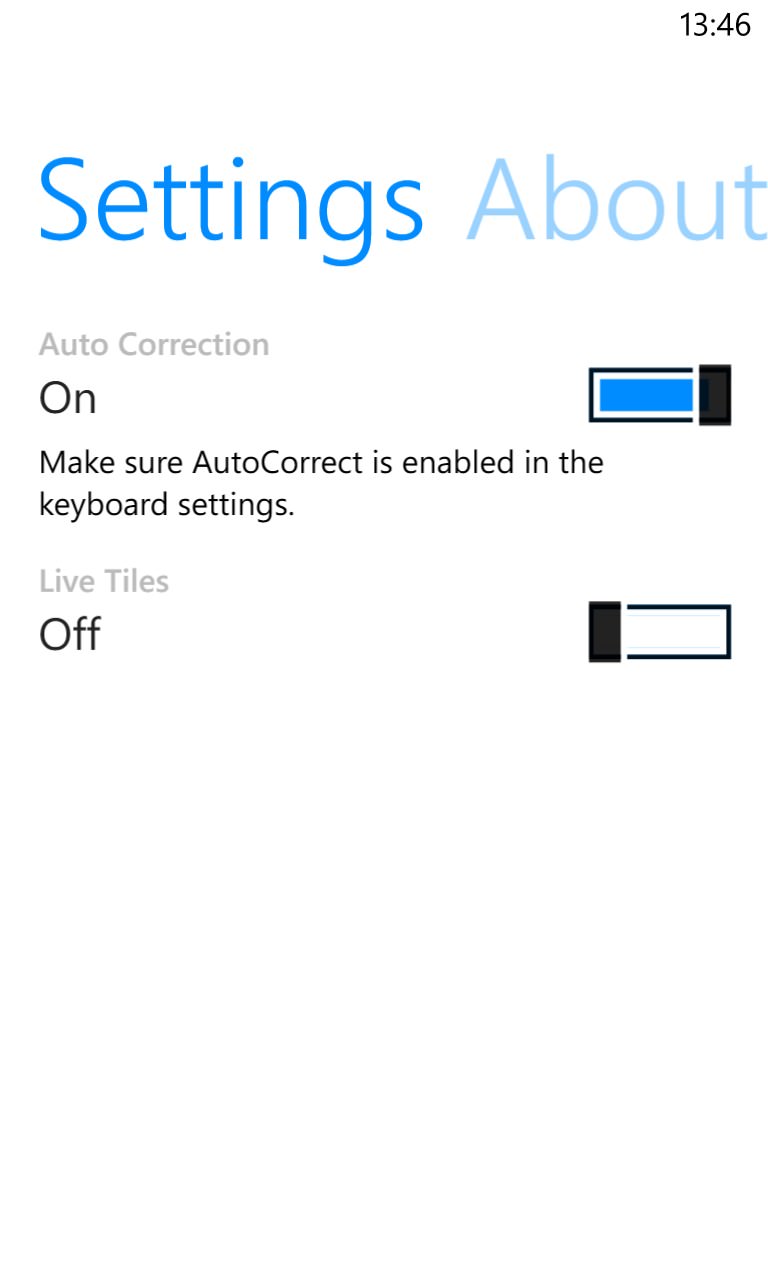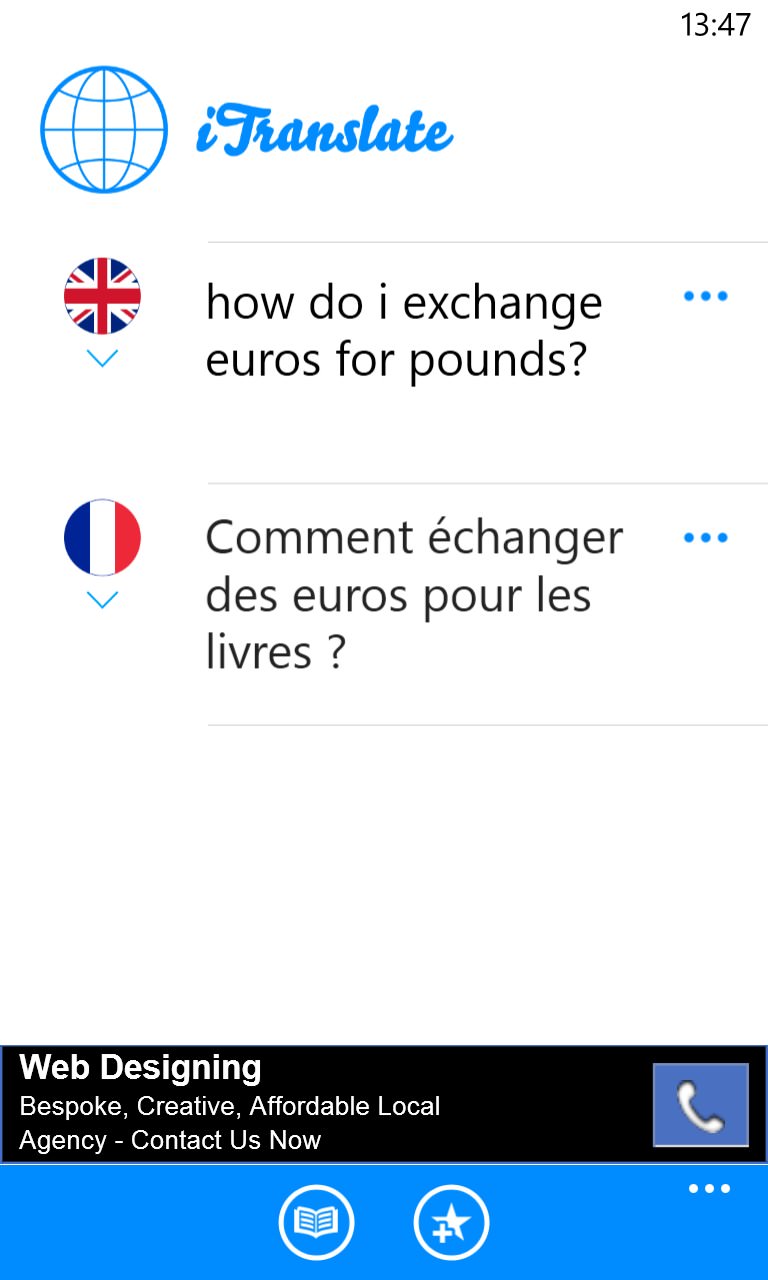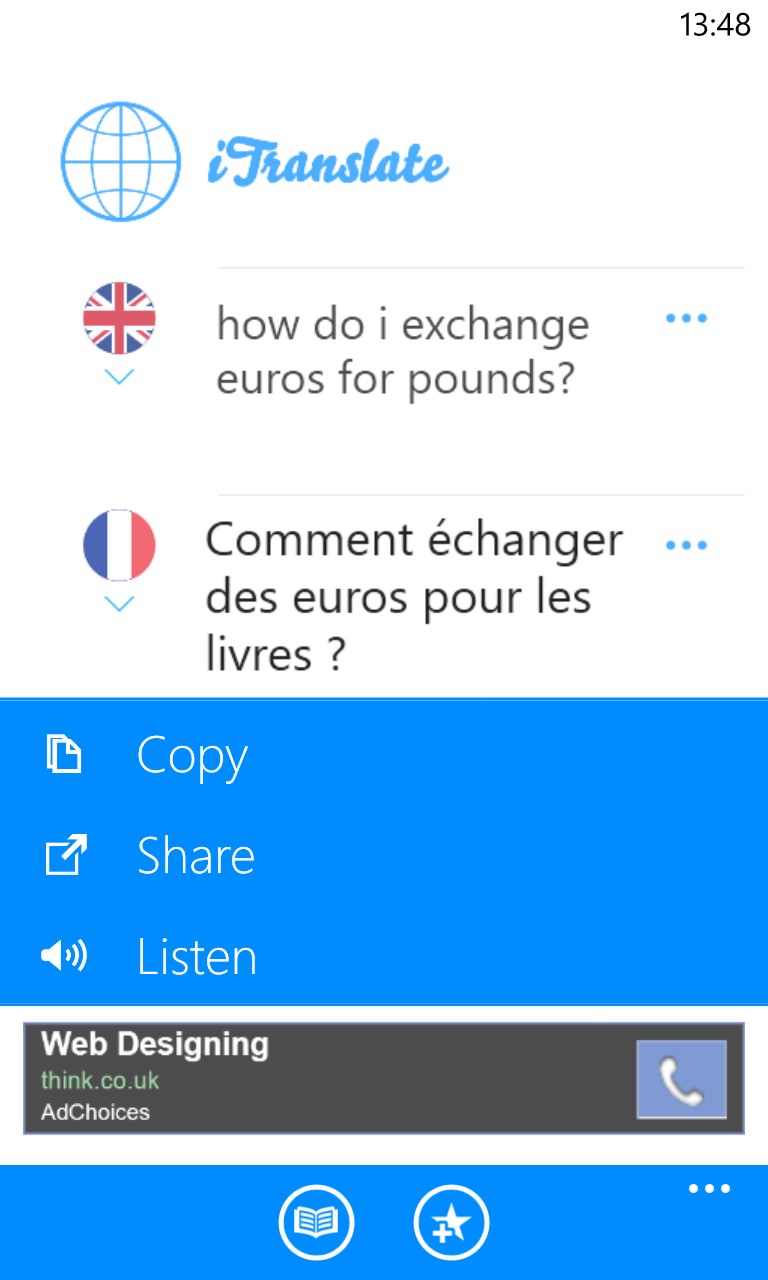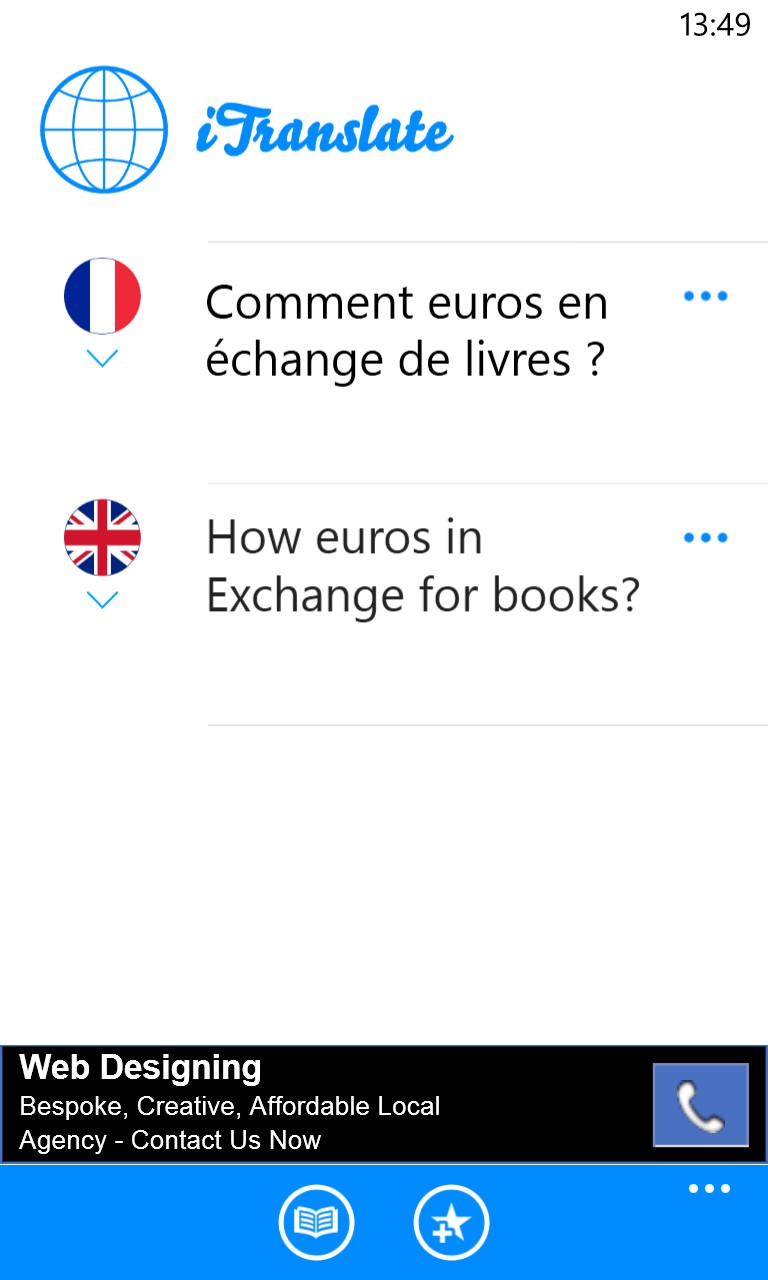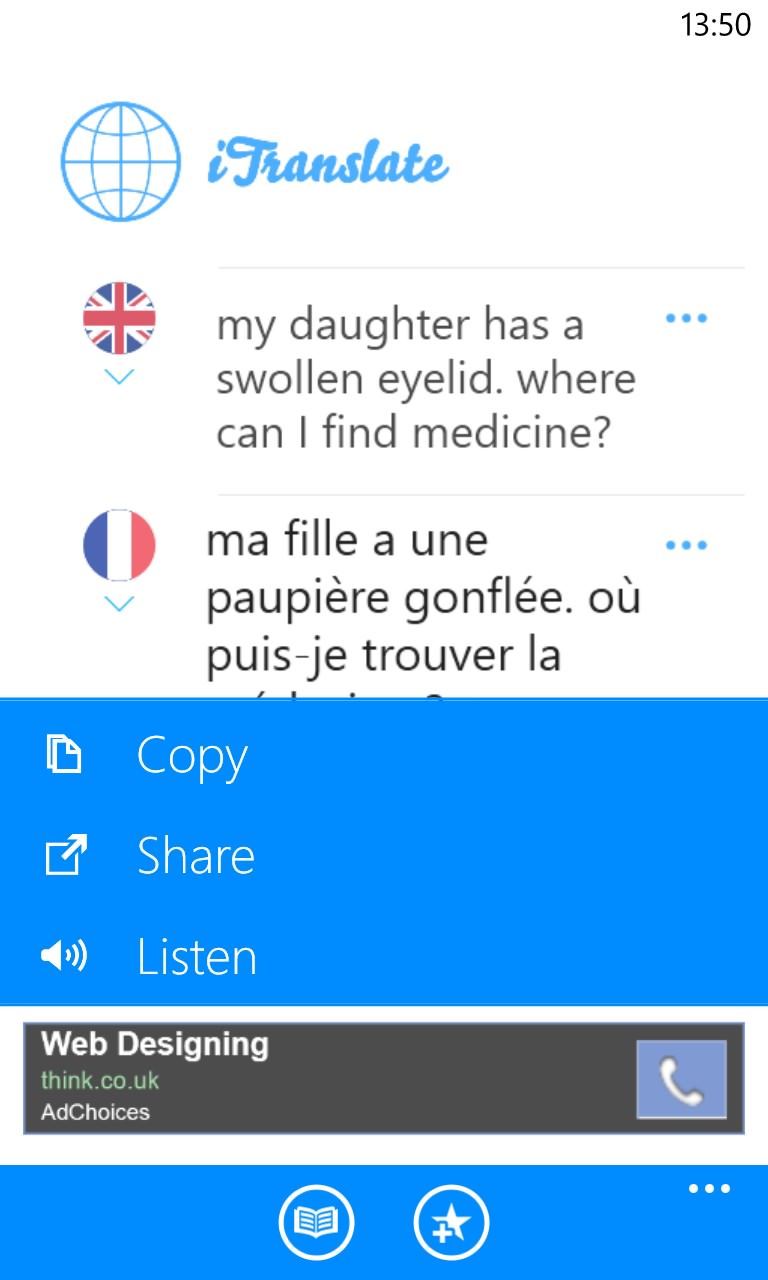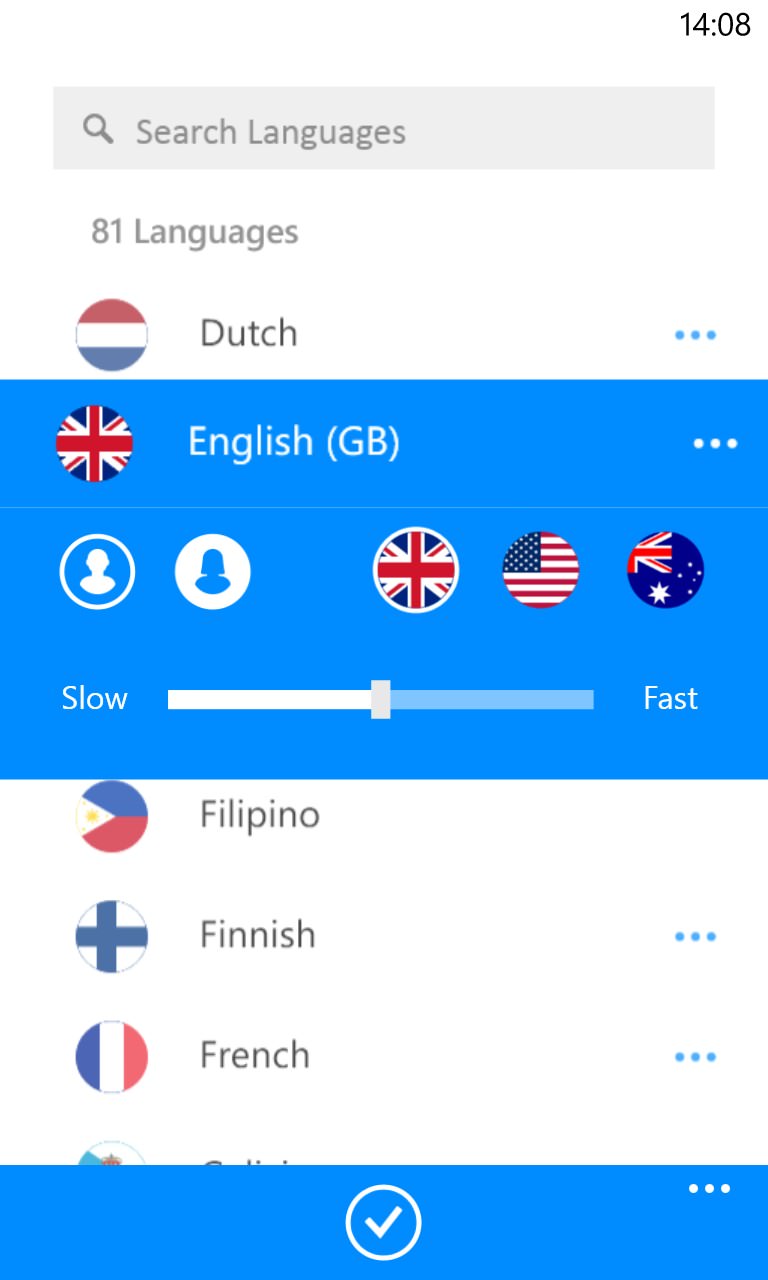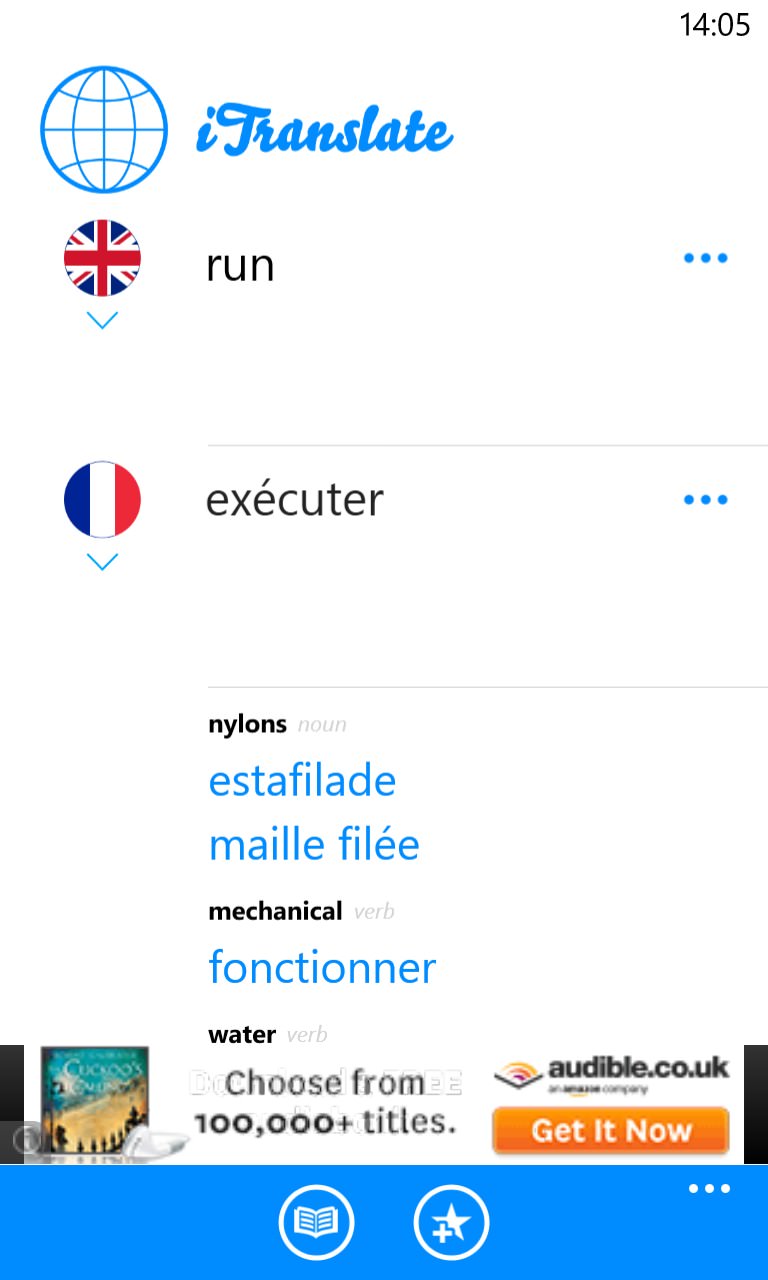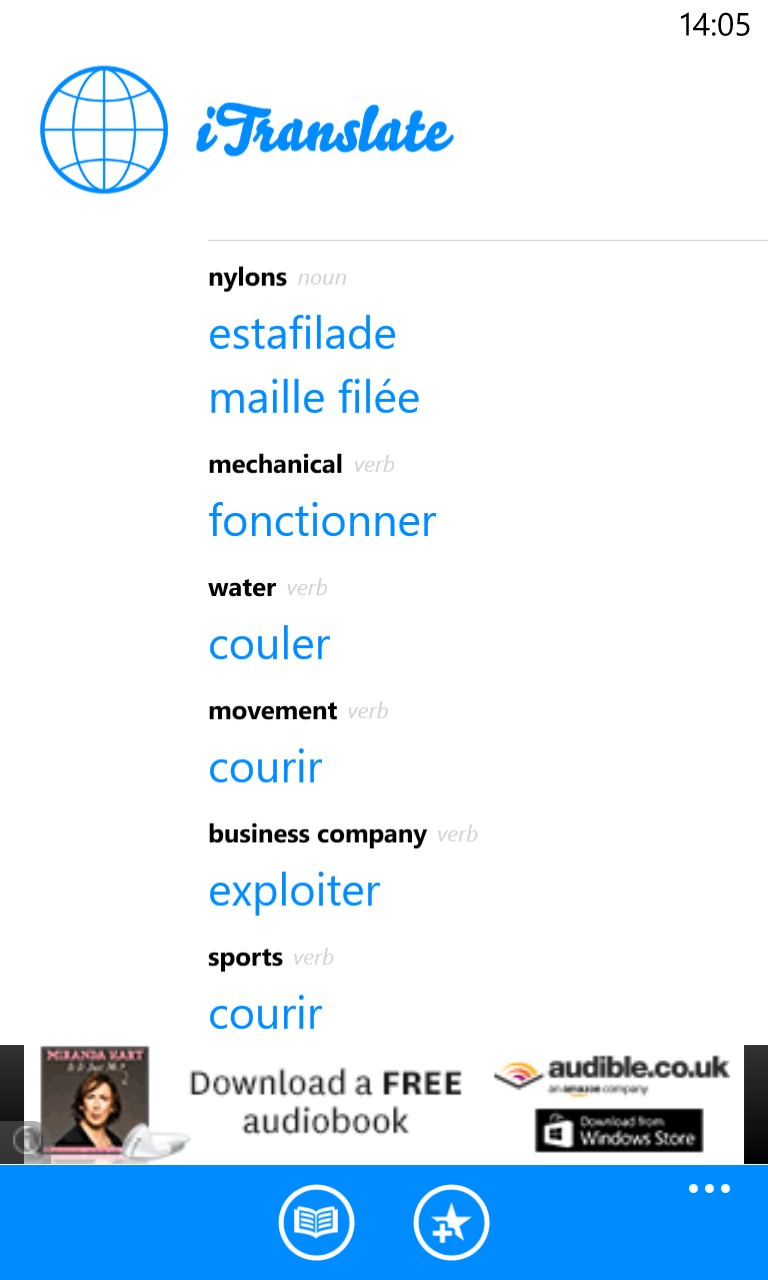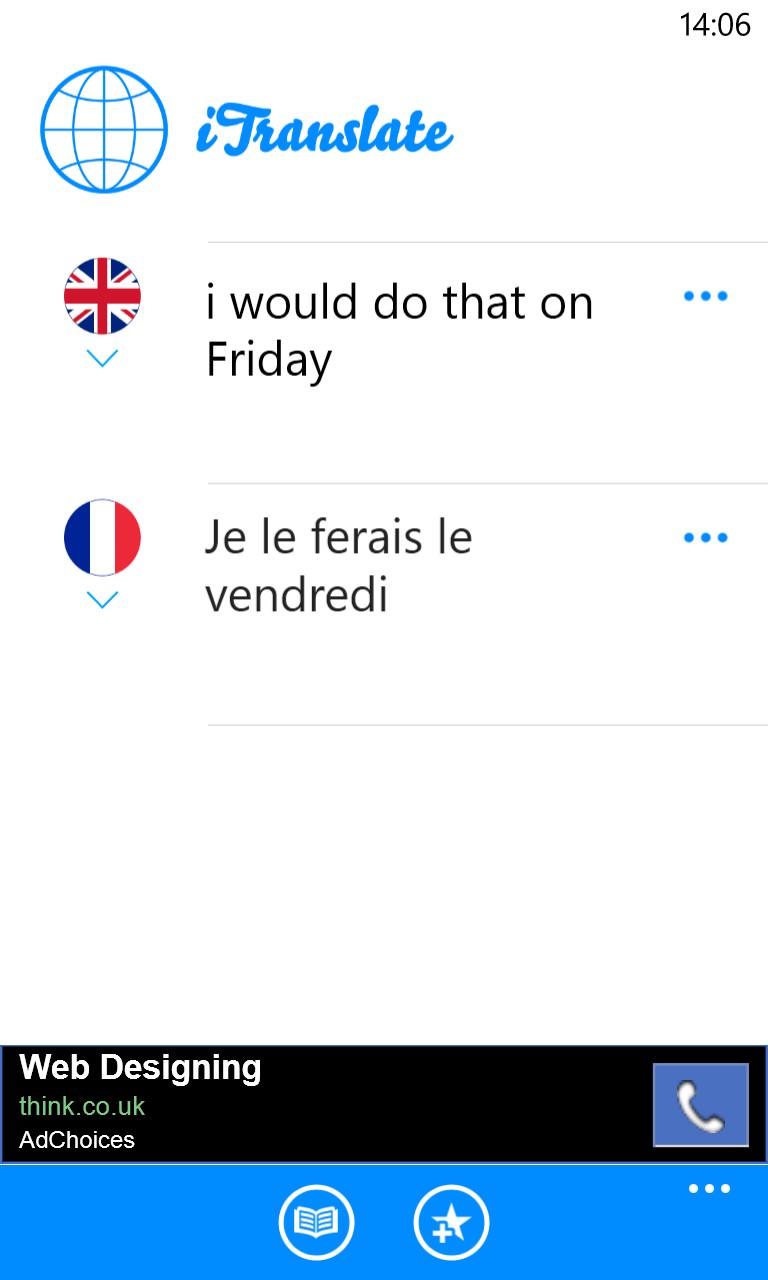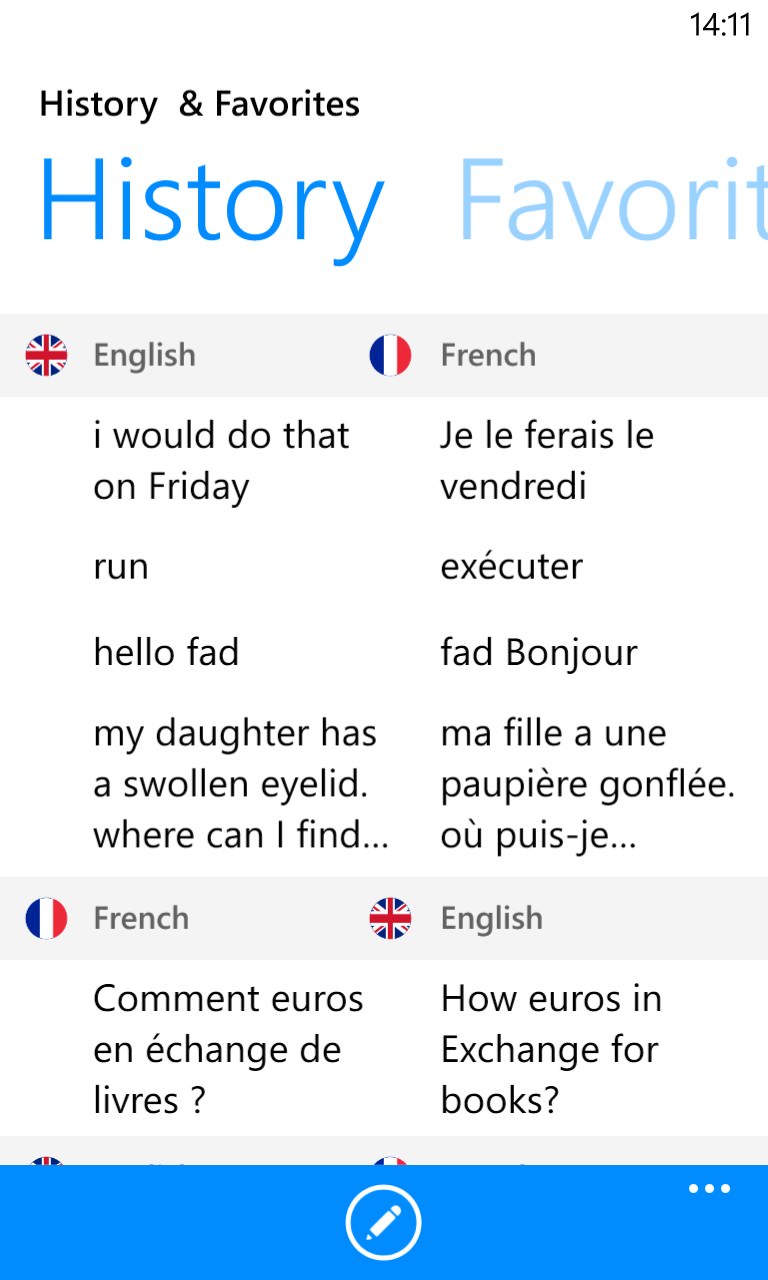 Not shown here because it was impossible to screenshot, you can swipe left on any translation to copy it to the clipboard directly. Very handy.
From interface to translation accuracy to languages and dialects supported, iTranslate is a pretty complete system and is highly recommended. Now if only voice input could be added, as on iOS?
You can download iTranslate for free here in the Windows Phone Store.