Any session can be added to a personalised schedule ("add to my schedule" via main menu), the listing for which is shown on the first page of the opening pivot view. The app is relatively simple, but with more than 150 sessions taking place at the conference prior planning is certainly going to a good idea.
If there are overlapping sessions you want to attend, there's no real cause for concern, as most sessions will be recorded and available for viewing via Microsoft's Channel 9 website a few days after they take place.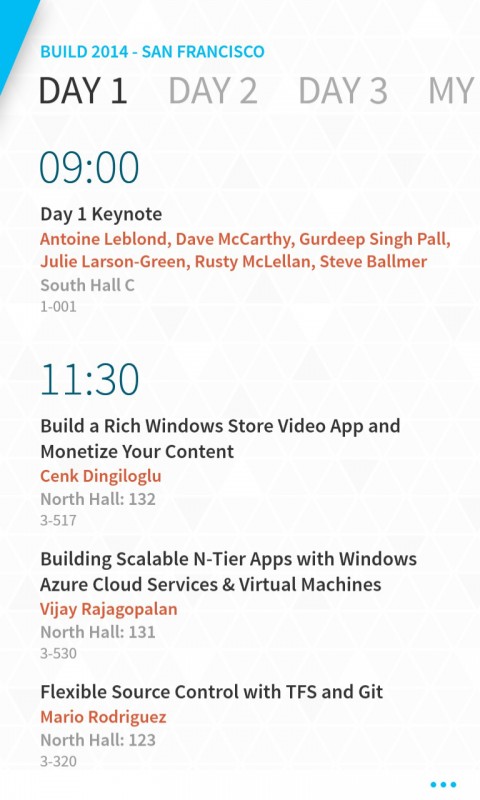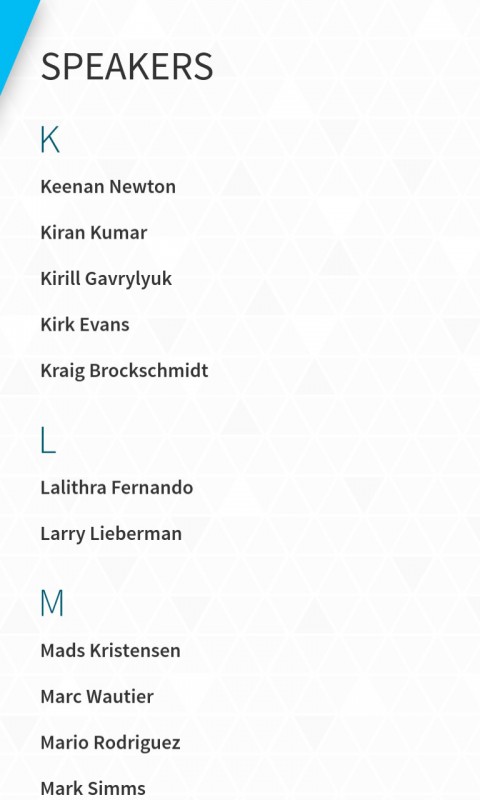 Windows Phone Store description:
Ready for //build/ 2014? We are!

Find out which sessions you are going to attend at this year's build conference. Check out all the speakers and sessions and create your own personal schedule.
//build/ is a free download from the Windows Phone Store.