The latest update is a very minor one, taking the version number to 2.0.0.6. It addresses two stability issues in the app - the locking up of the app on the initial splash screen, and the occasional crashes when the app is starting.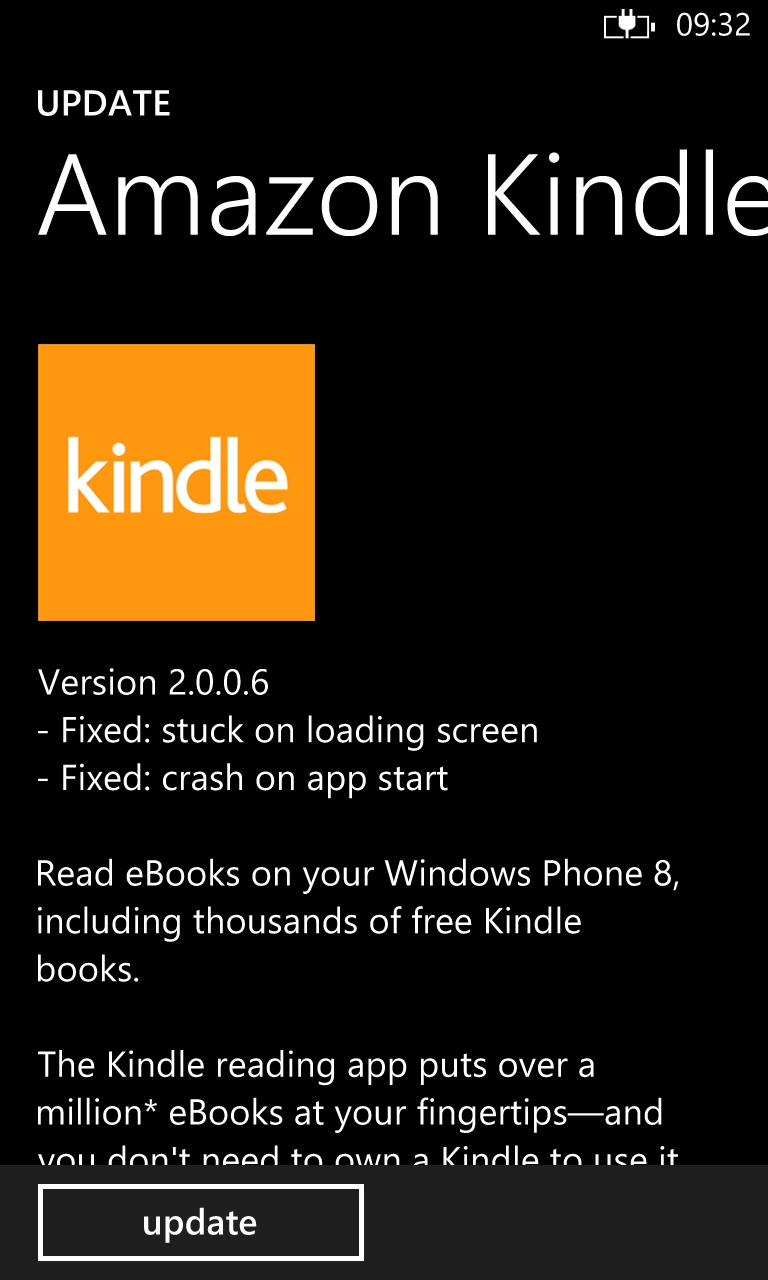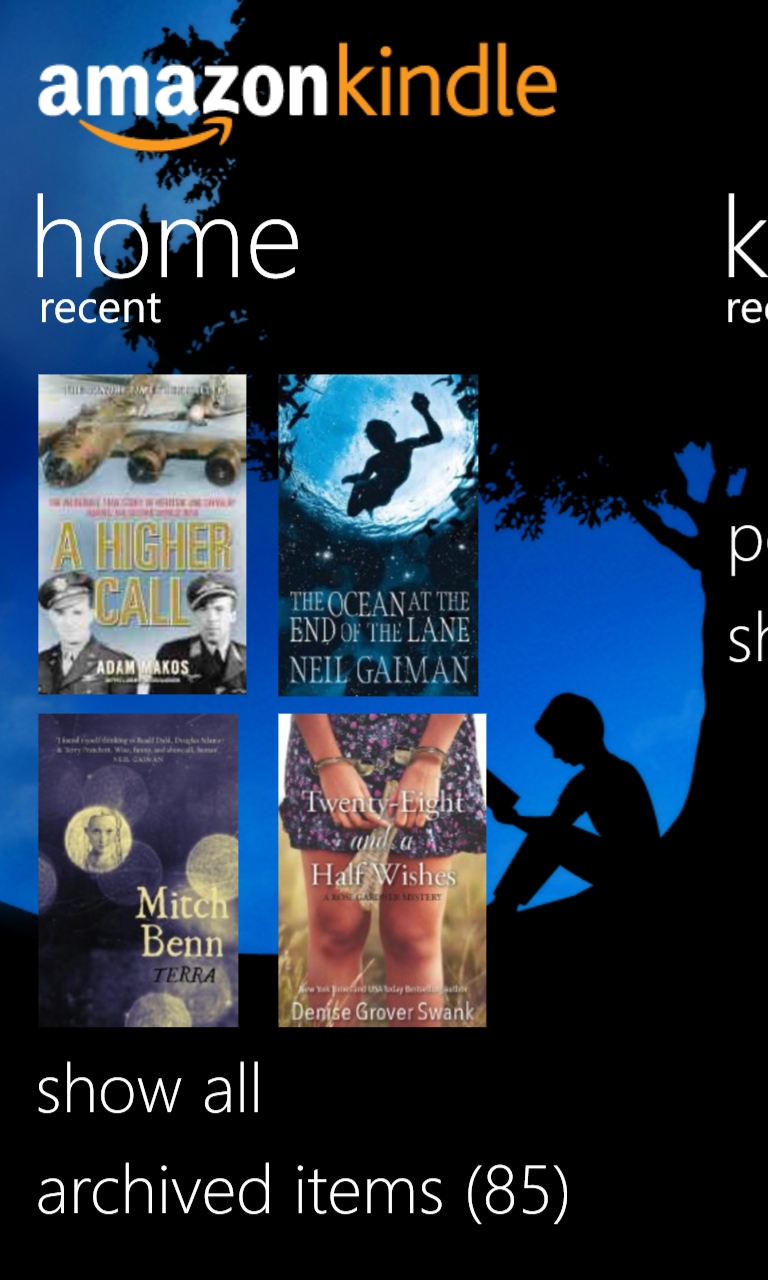 And that's it. No tweaks to the layout, no inclusion of the personal documents system, no ability to read books from the SD card or install over mass storage, no user access to the Kindle filesystem. Arguably the app does what it sets out to do, I just wish that it had as much vision as the clients on other platforms.
You can download the Kindle app for Windows Phone from the AAWP App Directory.