The new seamless resume feature for Xbox Video is now available between the Xbox One and Xbox Video on Windows 8. XboxVideo.com and Xbox Video on Windows Phone 8 will support the feature soon (we assume an app update will be required).
The generic additions to the SmartGlass experience, which include improved access to ancillary game content and the ability to receive Xbox Live messaging alerts on your mobile device, are now available in the general release version of the Xbox One SmartGlass app for Windows Phone 8.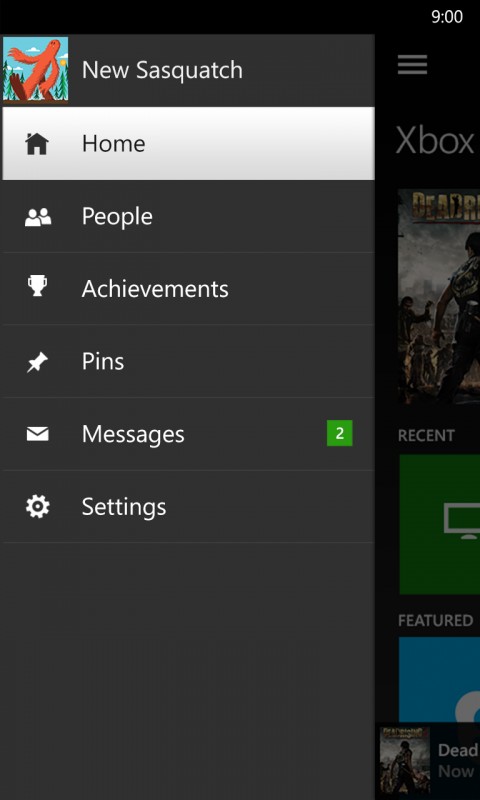 From Xbox Wire:
We added a range of new SmartGlass features recently to make it easier for anyone around the world to navigate Xbox One experiences. With SmartGlass you can now:


Easily navigate game options so you can quickly get to the full list of Achievements, challenges, and game clips without jumping through multiple screens.

View recent players to find people you recently gamed with, easily add them as a friend, or issue a rematch challenge.

Sort the Friends list by online status for a quick view of what your friends are doing.

View your Activity Feed in a way that matches the view on your console

Launch an app in Snap from your mobile device, and when you're done, simply unsnap it.

Receive Xbox Live messaging alerts on your mobile device, making it easier to stay in touch with friends when you're on the go.
The limited access SmartGlass features (invite only access in select markets) improves access to the TV experience on the Xbox One and bring elements of OneGuide service (integrated TV listings) to additional markets. The SmartGlass app on tablets and smartphones will offer greater (remote) control over Xbox One, TV, and set top boxes (i.e. universal remote).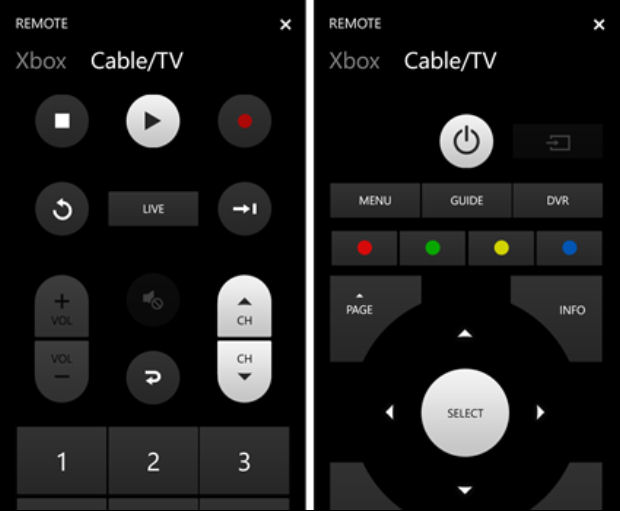 Xbox One SmartGlass (General Release)
Windows Phone Store description:
Xbox One SmartGlass is the perfect companion app for your Xbox One, both in your living room and on the go. Connect and control your Xbox One. Stay connected with the games and gamers you like. And add a new dimension to your console entertainment with the mobile device you already own.

New in this release:

Added a dedicated hub for clips you make with Game DVR
We will send notifications when you receive new messages
Now it is even easier to see who is online and what they are playing
In Friends, the activity feed has a new look and feel
Close snapped apps on Xbox One
Improved help for Xbox One connection problems
Xbox One SmartGlass is a free download from the Windows Phone Store.

Xbox One SmartGlass Beta
Windows Phone Store description:
This is a Public Beta of Xbox One SmartGlass that provides an early peek at new capabilities. Use the feedback button in the app to let us know what you think.

What's New

OneGuide support built into SmartGlass
View what is on TV without interrupting what you are doing on your Xbox One
Change TV channels on your Xbox One through OneGuide on SmartGlass
Find and favourite TV Channels
TV Universal Remote Control to control your Cable Box and TV
Xbox One SmartGlass Beta is a free download from the Windows Phone Store.