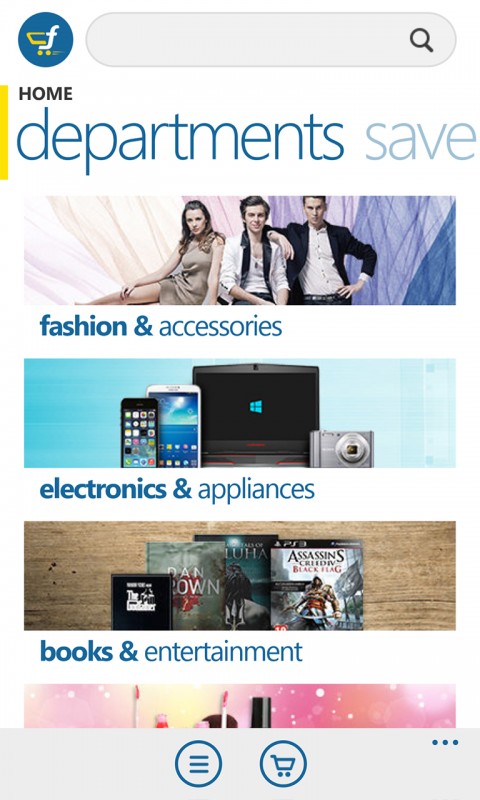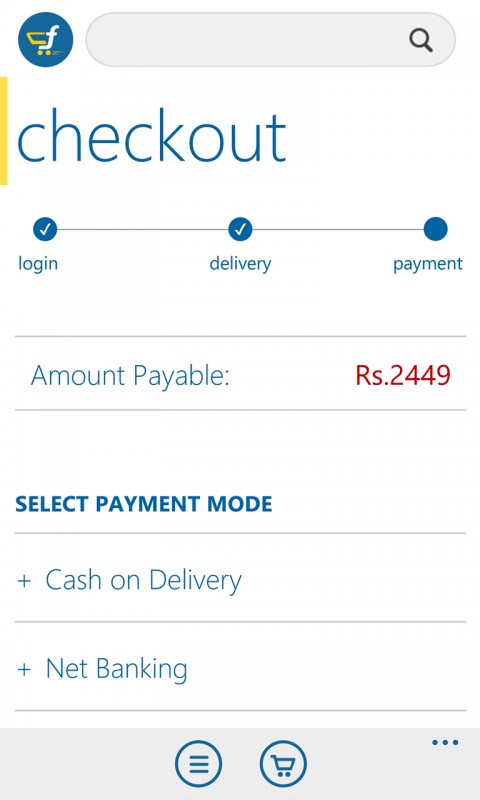 Flipkart is essentially the equivalent of Amazon for the Indian market, so the arrival of an official app is an important addition to the Windows Phone app line up in India. The design of the app is specific to Windows Phone, drawing on the same modernist design principles as the built-in apps, something that works particularly well for information heavy (catalogue-style) apps.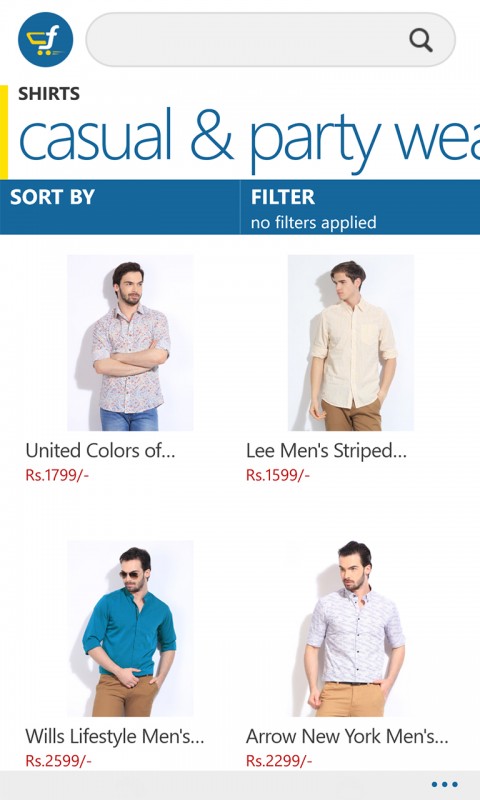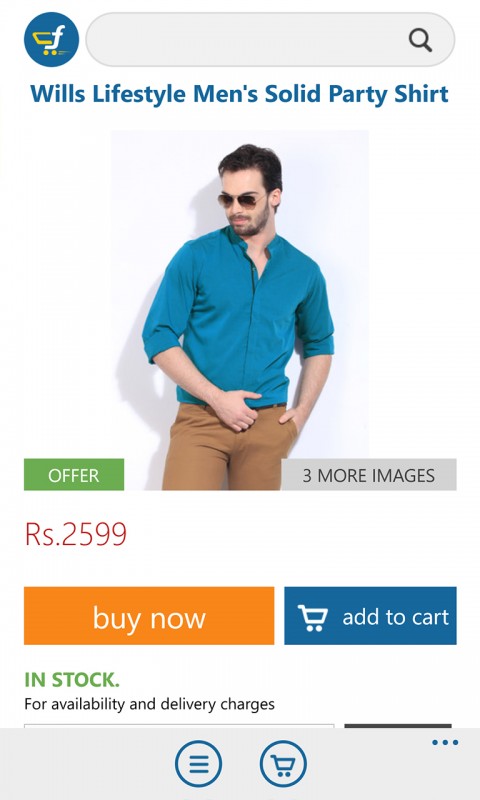 Windows Phone Store:
The Flipkart Windows App is a Fast, Fun and Easy way to access the biggest online megastore you have come to love. It allows you to shop from a massive selection of 100% original products including mobile phones, laptops, books, shoes, watches and apparel.

Flipkart is a free download from the Windows Phone Store.