The basic game play of Bad Piggies is different to Angry Birds, but at its heart it is still a physics based puzzler and has the same easy charm of the parent series. Parabolic addicted gamers wont get quite the same enjoyment from the game, but for others it will be a refreshing alternative way to visit the world dominated by the on-going porcine-avine conflict.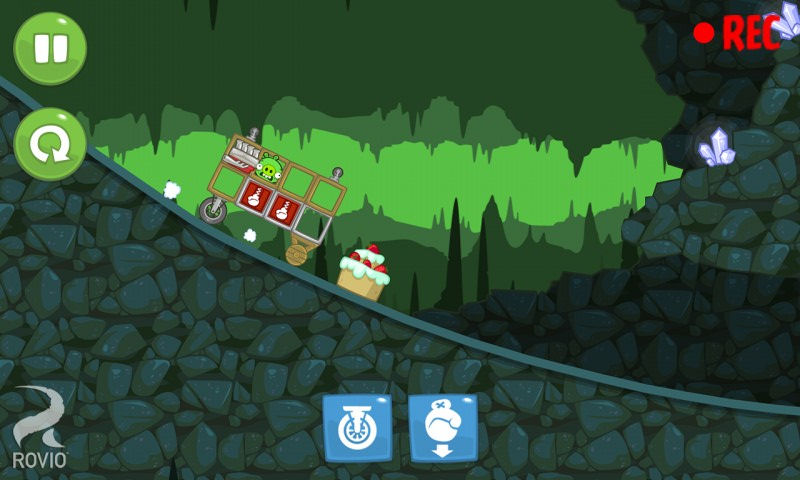 Like many of Rovio's titles Bad Piggies provides excellent value for money, with more than 200 levels and various additional unlockable content. As with Angry Birds your progress through a level is also rated, with some of the later level being very difficult to "fully complete".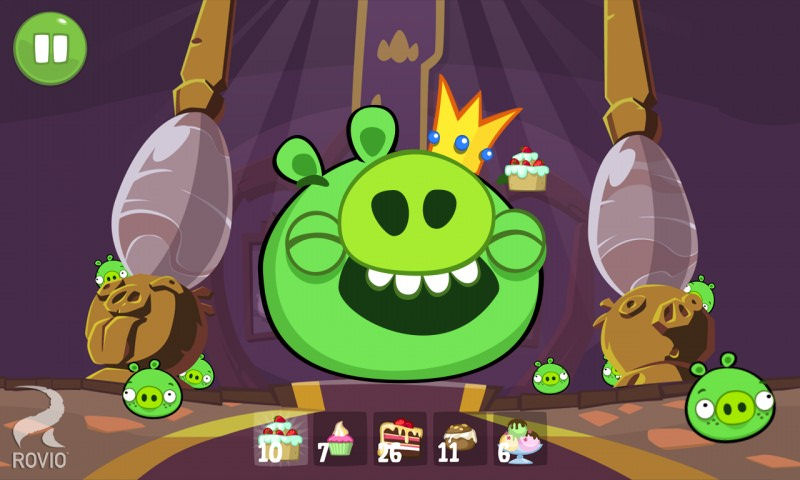 Windows Phone Store description:
Create the ultimate flying/crawling/rolling/spinning/crashing device and pilot the pigs safely to the eggs!

The Bad Piggies are after the eggs again - but as usual, nothing is going according to plan! Can you create the ultimate flying machine and steer them safely to their destination? Those tricky pigs have a few objects they can use, but they need your help to turn these into the perfect transportation!

With more than 200 levels, and free updates coming up, you have hours and hours of pig-crashing, exploding, and flying fun! Get three stars on every level to unlock 36 more puzzles!
Bad Piggies can be downloaded from the Windows Phone Store. A free trial is available, with the full game costing £0.79.