Some of these linked apps are already available in the Windows Phone Store, their presence indicated in Windows Phone Store app entries by the presence of a combined phone and PC icon on the overview page and a "Made for Windows Phones and Windows PCs" entry on the details page. Current examples of linked apps include Halo, Wordament, Shazam, and Microsoft Mahjong.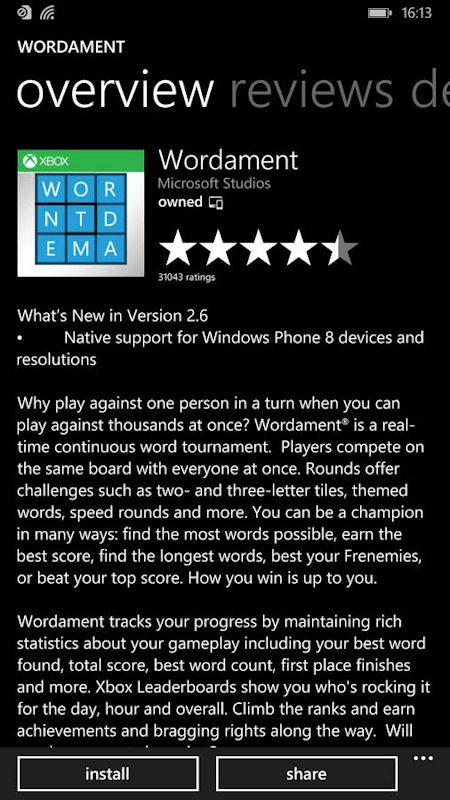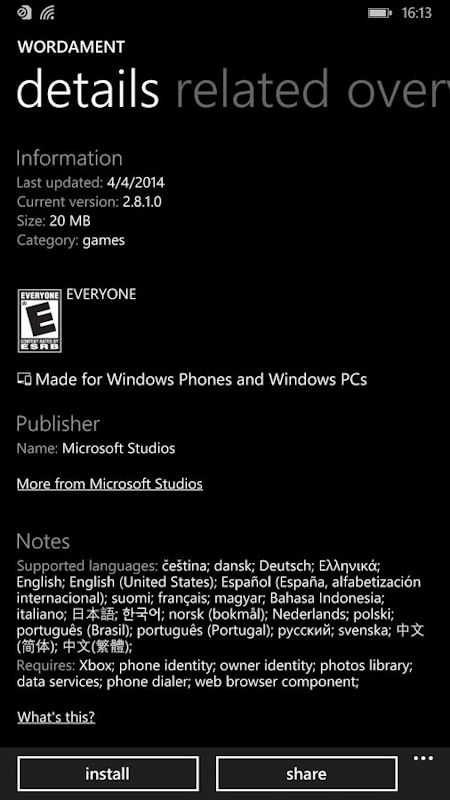 The benefits of linked apps will depend on what has been specified and/or implemented by the developer. For example, a developer can choose to set a single price for a combined phone and PC//tablet app or game. Microsoft has chosen to do this for Halo, which means if you bought the app for Windows 8, you can now download it for Windows Phone 8.1 for free (and vice verse). Also exciting fir its potential is roaming app data, which allows for key app setting and data to be shared between devices (e.g. subscribed feeds in an RSS reader, bookmarks in an eBook reader).

However, the bigger impact from the new submissions, from a Windows Phone point of view, is the ability to submit apps that are built using the Windows Phone 8.1 SDK and associated development tools. It is these apps that are able to take advantage of the new APIs that have been introduced with Windows Phone 8.1.
While the deepening of Windows Phone's API set is the least visible of the "new" features in Windows Phone, it is arguably the most far reaching, albeit one that requires third party app to be developed before it becomes readily apparent. The summary here is that phrases such as "feature not possible due to limitations in the Windows Phone APIs" should become less common, although they will not be eliminated altogether.
For example, the new proximity APIs are key to Windows Phone's integration with wearable devices as the Fitbit activity tracker and the Pebble smartwatch. Another example are the background task APIs, that allow apps to run in the background after being triggered by various events (push notifications, system events, location, time), a significant advance of the largely timed based background agents found in Windows Phone 8.0.
Other notable areas for new API app experience enablement are the storage APIs (user data, files, backup and restore), media foundation APIs (browsing, editing, uploading multimedia content), and new Live Tile implementation (now common with Windows 8, and much more flexible).
The full details around the new submissions are detailed in a post on the Windows Phone Developer Blog. This also details some other new features around app packaging and some additional coming soon features, including prmotional pricing (schedule discounts), pre-submission validation checks (checking for common failure errors), and more.