In our own testing we found, as expected, the quality of the recording was a significant factor, which means the higher end Lumia devices with their HAAC microphones should do better than lower end and non-Nokia devices. It is also important to get just a single bird song at a time (i.e. the app wont do so well with the dawn chorus when many bird songs are overlaid on one another). Volume may also be an issue, with the bird song needing to be relatively loud in order to be picked by the phone's built in microphone.
As with Shazam music recognition, the audio identification works by recording the sound then sending it off to the server for recognition. That does mean you'll need a decent data connection, which may be an issue for some bird habitats (birds generally prefer areas with 2G-only mobile phone signals).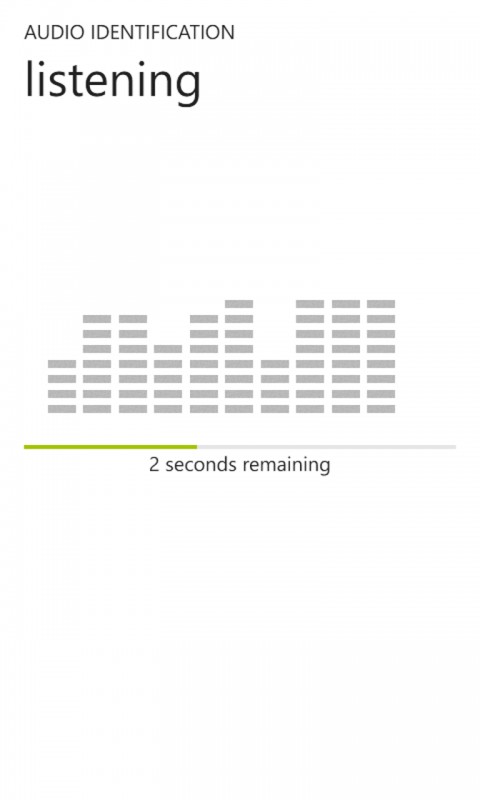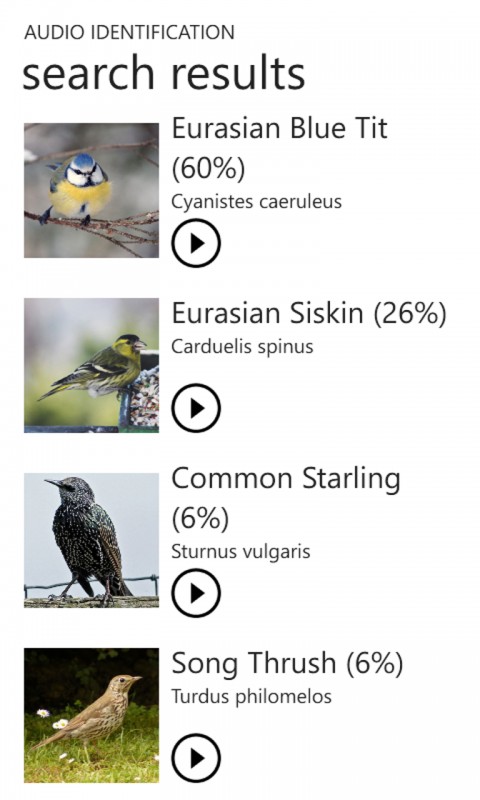 As an alternative to the audio identification you can also identify a bird via a visual identification (enter physical characteristics and the app will return a list of matching birds). You can also browse for birds by English name, scientific name, or family. The app's Bird Journal feature lets you keep a record of bird sighting within the app and you can also share identifications with friends and family via social media.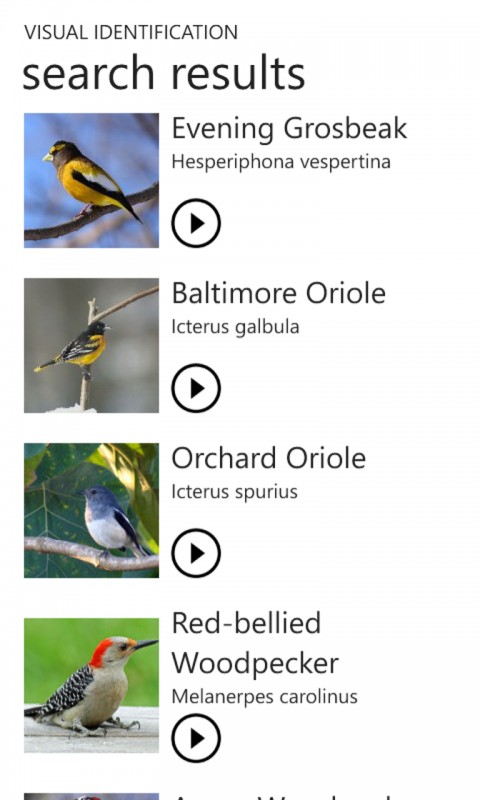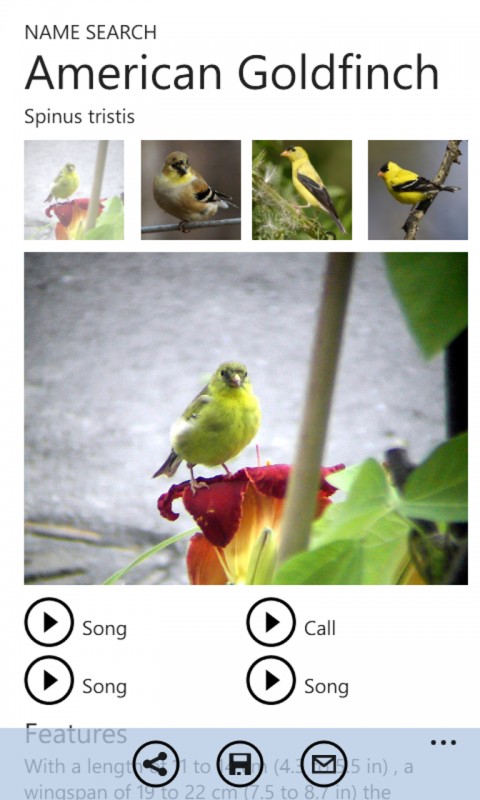 Windows Phone Store description:
Twigle is a unique birding app that performs automatic bird song identification. Twigle can record a bird singing and identify it in seconds. You can also browse through the bird listings or identifying birds by entering the bird's features.

Audio recognition is useful for the many times when you can't see the bird, but can hear it singing. Twigle returns the correct bird in the top 10 about 70% of the times. Twigle can recognise the most common garden birds, currently numbering about 40 for Europe and 50 for North America.
Twigle Bird Identification is a free download from the Windows Phone Store. Once you have downloaded the app, a second 50MB download is required to load data (bird song examples and other data) into the app.