The app includes a food intake tracker, designed to make it easy to keep a long term record of nutrient intake. The tracker has been well implemented, allowing for a finer level of control over data entry than we've seen in similar apps (i.e. specify an exact amount by weight). When used regularly, the app can also identify nutrition gaps and make suggestions about what you should eat to fill the gap (e.g. eat some lemons to avoid scurvy).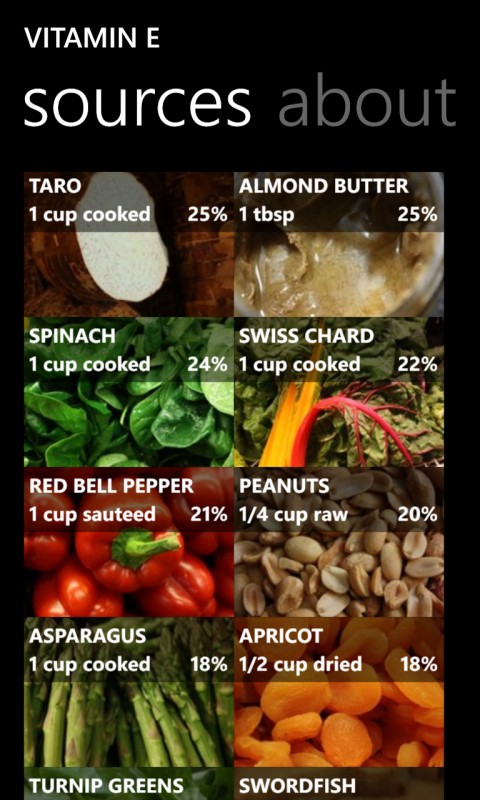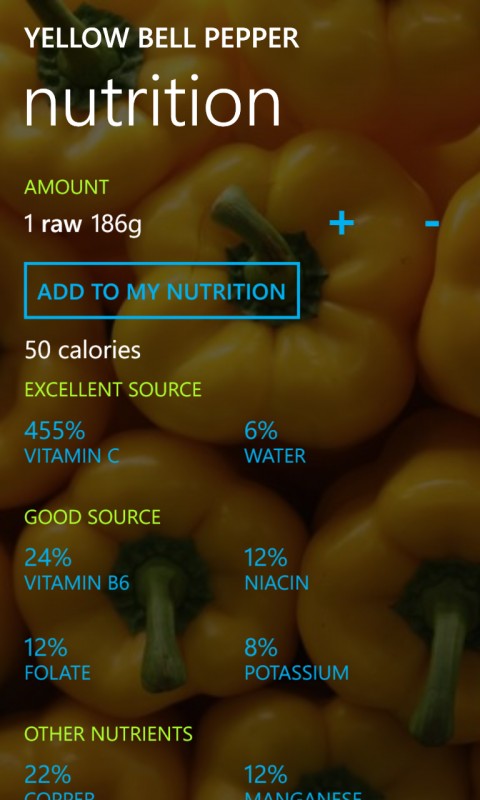 What really caught out eye about Wholesome is the way it uses a clever visual design to both encourage app interaction and make it easy to find various food types. On the opening screen food is divided into different colour categories, with each category then getting a list of appropriately coloured foods. It is both visual appealing, and, generally, much faster for identification that the ususal hunt-and-peck lists.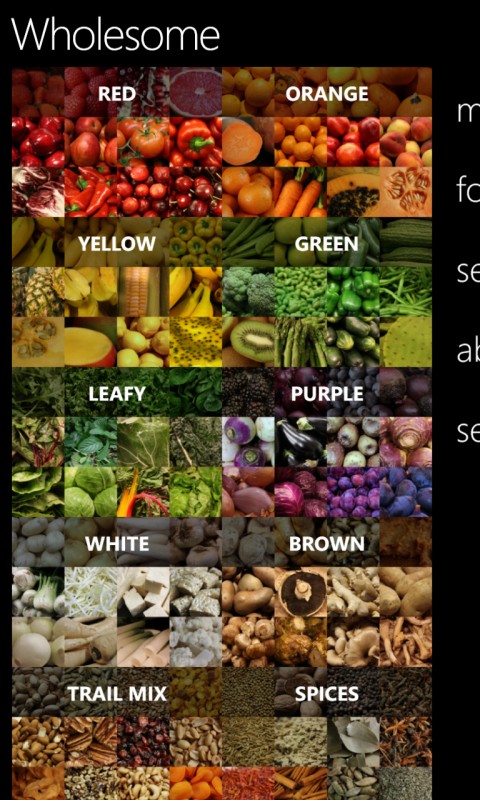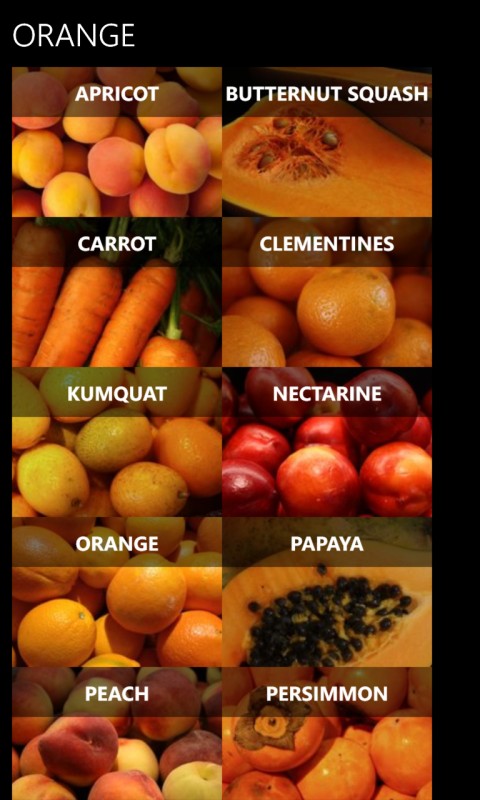 Windows Phone Store description:
Inspire yourself to eat healthier than you ever have before using the Wholesome app

- Browse our extensive database of whole foods to learn about the nutrients in your foods
- View which foods provide excellent and good sources for each vitamin and mineral
- Track your daily intake of vitamins and minerals to make sure you're getting enough
- Identify nutrition gaps and get whole food recommendations based on what you're eating
- Easily create a food diary to keep track of the good foods you've eaten
- Learn about vitamins, minerals, and macronutrients and why they are important
Wholesome is a free download from the Windows Phone Store.